Explore Areas of Interest
---
The Law School is renowned as a center for scholarship in constitutional law, and prominent scholars are well represented on the School's faculty.
View Constitutional Law
---
Outstanding faculty, new curricular offerings, and strong partnerships are part of our expanded environmental law and policy program.
View Environmental Law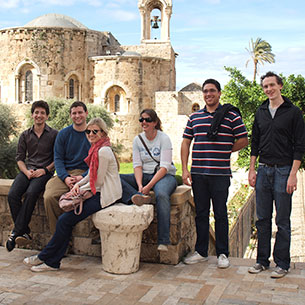 ---
A diverse program of human rights activities that serve students and scholars at Yale and contribute to the development of human rights.
View Human Rights Law
"
I'm really passionate about three things. I want to have less violence, fewer prisoners, and better schools."
---
Professor James Forman, Jr.
Class of 1992