Anne Alstott, JD
Anne Alstott is the Jacquin D. Bierman Professor at Yale Law School. She holds a secondary appointment as Professor, Yale Child Study Center, and is a Faculty Affiliate at the Yale Institution for Social and Policy Studies. From 2008 to 2013, she was the Manley O. Hudson Professor at the Harvard Law School.
Professor Alstott is the author of a number of books, including Politics, Policy, and Public Optoins (edited with Ganesh Sitaraman, 2021), The Public Option (with Ganesh Sitaraman, 2019), and A New Deal for Old Age (2016). Her earlier books are No Exit: What Parents Owe Children and What Society Owes Parents (2004) and The Stakeholder Society (with Bruce Ackerman, 1999).
Her articles have been published in the Harvard Law Review, the Yale Law Journal, the Columbia Law Review and other journals. She has written or co-written pieces for The New York Times, the Los Angeles Times, the Huffington Post and Slate and has appeared on NPR's "Marketplace" and "On Point" as well as "Background Briefing" with Ian Masters.
Professor Alstott received a J.D. from the Yale Law School in 1987 and an A.B. in Economics, summa cum laude, Phi Beta Kappa (junior year), and with Departmental Honors, from Georgetown University in 1984 at age 20. After practicing law in the private sector and in the U.S. government, she began her teaching career at Columbia University School of Law, where she taught from 1992 to 1996. She joined the Yale Law School faculty with tenure in 1997 and remained there until 2008, when she left to join the Harvard Law School faculty, again with tenure. In 2011, she returned to Yale.
Professor Alstott has won five teaching awards. In 1995, she won the Willis Reese Award for Excellence in Teaching at Columbia.  In 1998, 2004, 2012, and 2017, she won the Yale Law Women's Faculty Excellence Award.
Meredithe McNamara, MD, MS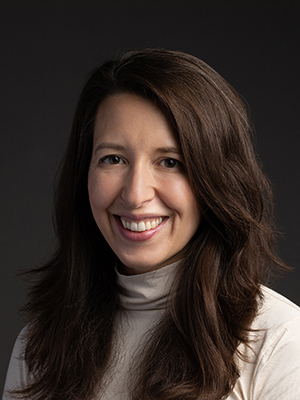 Dr. Meredithe McNamara is an Assistant Professor of Pediatrics at the Yale School of Medicine and specializes in Adolescent Medicine. She provides clinical care for youth aged 11–25 in a wide range of areas in adolescent healthcare, including mental health, substance use and harm reduction, HIV prevention and care, menstrual and reproductive health, and eating disorders. She is an expert in positive youth development, which describes an intentional, pro-social approach that engages youth and fosters their strengths in education, healthcare, legislation and social networks. She implements high-quality models of care for youth facing complex trauma and high-risk social situations. She is also a medical educator and oversees innovative initiatives to build trainee skills in adolescent medicine, particularly with role playing and graphic design. She has authored influential evidence-based reports in her field and given media interviews to advocate for the just use of scientific evidence in adolescent health policy.
She has published original research in trauma-informed care for youth recovering from gun violence and in adolescent medicine curriculum development for clinicians in East Africa. She has also authored number of commentaries on the harms of legislative interference in gender-affirming care and reproductive health.
Dr. McNamara received a Doctor of Medicine and Master of Clinical Research from Emory University in 2013. She completed residency in pediatrics at the University of Chicago in 2016 and a fellowship in primary care from the Leadership in Urban Primary Care Education and Transformation Program at the University of Chicago in 2017. She completed fellowship in Adolescent Medicine at the University of Illinois-Chicago in 2021.