The inaugural class of Human Rights Scholars at Commencement 2017
Maddy Batt (YC '19) spent a summer in NYC working at Solitary Watch, which investigates the use of solitary confinement in U.S. prisons, and the North Carolina Commission of Inquiry on Torture, which is preparing a hearing on the state's role in torture and extraordinary rendition post-9/11.
As a Peace & Dialogue Initiative fellow, Rayan Alsemeiry (YC '19) spent a summer in the Middle East and met with politicians, journalists & soldiers to learn about the Israel-Palestine conflict.
Members of the Class of 2017 present their projects in the Capstone Symposium.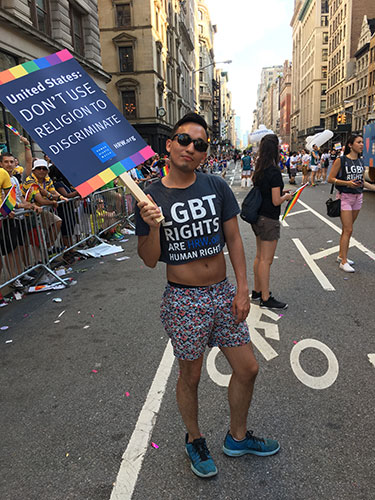 Kyle Ranieri (YC '18) spent a summer at Human Rights Watch investigating human rights abuses against LGBTI people around the world.
Edwin Prince Edem & Wellington Mackey (YC '18) spent a summer at IRIS, helping refugees transition to life in New Haven.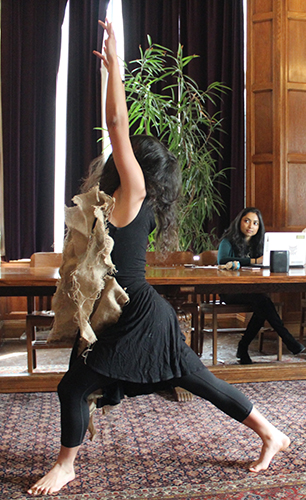 At the Capstone Symposium, Isabel Cruz & Shyamala Ramakrisha (YC '17) showcased the original music and dance pieces they created for their collaborative capstone project.
Maria Melchor (YC '18) spent a summer in Geneva researching immigration detention regimes in North America for the Global Detention Project.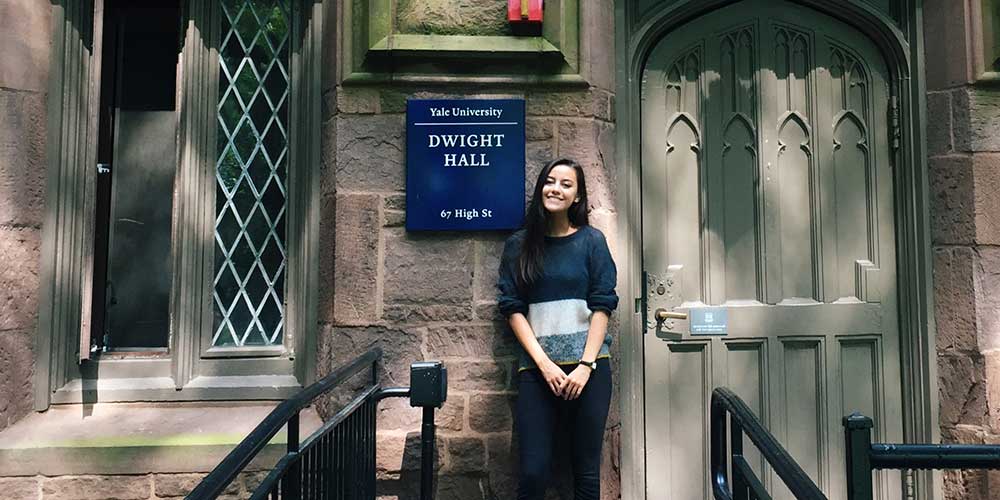 Jade Chowning (YC '19) spent a summer working with the Yale Prison Education Initiative at Dwight Hall.
Shyamala Ramakrishna & Charlotte Finegold (YC '17) did summer internships at the Legal Resources Centre in Cape Town, South Africa.