In the fall of their senior year, Human Rights Scholars undertake a capstone project that is informed by their extracurricular experience and developed in consultation with the Program Director. Students work on their project in a weekly seminar. Throughout the semester, they receive guidance from the Program Director, share progress reports, and provide one another with feedback. Students' capstone projects cover a range of topics, geographic areas of focus, and methods. Some students write academic papers, while others produce creative pieces. Many students apply what they have learned in the Human Rights Program to their surroundings by working with organizations or populations in the Greater New Haven Area.
Videos from the Virtual Capstone Symposium for the Class of 2020 will be posted soon. In the meantime, you can learn some of the Capstone projects past Scholars have pursued below.
Maddy Batt
---
Major: Political Science
Capstone Project: Transformative Justice for Sexual Violence - Seeking Reconciliation between Two Movements
Maddy had the idea for her capstone project while she was interning at an organization that advocates for people in solitary confinement. At work, she was troubled to learn that some of her clients were perpetrators of sexual violence. But it was just as disquieting to see friends who usually supported criminal justice reform arguing on social media that perpetrators of sexual assault should be "locked up." Maddy viewed her capstone project as a way to reconcile the tensions between the movements for criminal justice reform and increased accountability for those who commit sexual violence and her commitments to both causes. Through analyzing documents relevant to both movements, such as statements by Time's Up and the Violence Against Women Act, Maddy's project suggests that prisons, as sites of sexual violence and toxic masculinity, are not the right way to hold perpetrators of sexual violence accountable. She made her work publicly accessible on a website she created. In the video above, Maddy explains the challenges she encountered while completing the project. She reflected that when she first entered the Human Rights Program, she believed that "once you commit yourself to human rights, you know where you should go from there." But, she said, this project taught her that "human rights are not always consistent. Sometimes you feel like you have to pick one right over another right—or the rights of certain communities over others—if you want to be part of the overall mission of a movement…Navigating those complications was a much more difficult and convoluted process than I had ever imagined before I attempted it." 
Folasade (Sadé) Kammen
---
Major: Political Science
Capstone Project: Human Rights, Media, and the Kibera Experience
For her capstone project, Sadé is putting together an exhibit of 25 photographs she has taken over the last few years in Kibera, Kenya, the largest urban slum in Africa. Sadé first went to Kibera as part of her work with the Human Needs Project, which provides Kibera with basic services and programming. Sadé's exhibit will also feature informational handouts on Kibera and recordings of different people reacting to the photographs – residents of Kibera, a Kenyan-based photographer, staff at the Human Needs Project. Sadé plans to use the exhibit as an opportunity to collect soccer balls, sanitary pads, school supplies, and other materials to benefit the communities she has worked with in Kibera. As she discusses in the video above, Sadé's project was informed by discussions she had in the Human Rights Program about ethics surrounding the use of images and narratives in human rights advocacy. Sadé was initially uncomfortable with showing her own photos in the exhibit, but her advisors and classmates in the Human Rights Program encouraged her to display her own photographs and work through her ethical qualms about photographing sites of poverty. In this video, Sadé talks more about her work with Kibera and what she learned from the project.
Past Projects
---
Rohan Naik
Major: History
Capstone Project: Gun Buyback Program in New Haven
For his capstone project, Rohan considered the role of human rights in the gun violence crisis and organized a gun buyback program in New Haven. Rohan was motivated to pursue the project after reading about a gun buyback in Los Angeles during the summer of 2017, and decided to help organize one in New Haven. He worked alongside the New Haven Police Department, Yale New Haven Hospital, the Injury Free Coalition for Kids, and religious and community-based groups in the city. He also enrolled the support of the national nonprofit Gun by Gun for the program. During the semester, Rohan met with representatives from the aforementioned groups, as well as community organizers in the city, to help craft the event and target it to vulnerable communities. The buyback occurred on December 16, 2017 and netted 141 weapons—the most ever collected in New Haven. In addition to organizing the event, Rohan wrote an academic essay that looked at the role of human rights rhetoric in debates around gun violence in the U.S. and Australia. As a result of his work, Rohan concluded that while gun violence constitutes a human rights crisis, invoking human rights language is unlikely to bring about domestic reform. Instead, he argued that those in favor of gun control should use the lessons of human rights—from working respectfully with vulnerable communities to building citizen power—to make lasting change. Read an excerpt of Rohan's capstone project.
Julia Char Gilbert
Major: Political Science
Capstone Project: Towards an Ethical Human Rights Photography—Community-Based Photography with Immigrant Women in Greater New Haven
While photography is a uniquely powerful medium for advocacy work, traditional human rights photography presents a variety of problems and limitations for activists. Julia Char Gilbert's capstone project sought to rethink the terms and possibilities of visual human rights advocacy by designing and implementing a photography project with immigrant women in Greater New Haven. Project participants made photographs of their communities using disposable cameras, and met regularly to share and discuss their work and then exhibited their photos to the public. Read Julia's full capstone project.
Kyle Ranieri
Major: Global Affairs & History
Capstone Project: The Diné Marriage Act—A Colonial Relic and Human Rights Violation
Kyle (Navajo) created a research and advocacy project that sought to work towards the repeal of the Diné Marriage Act on the Navajo Nation, which prohibits same-sex marriage. The research component compiled and articulated arguments against the Act from tradition, history, law, and politics. He also articulated a human rights argument which leveraged self-determination as its normative basis. Read Kyle's full paper. On the advocacy side, Kyle used his research to produce documents accessible to the Navajo public, including an Op-Ed for the Navajo Times. Going forward, Kyle will use his research to continue advocacy on the Navajo Nation and work towards the repeal of the Act or litigation against it. 
Carmen Baskauf
Class of 2017
Major: History
Capstone Project: Vulnerability to Trafficking in Protracted and Post-Crisis Situations – Considerations for Scenario Planning in the MENA Region
Carmen's capstone project developed from research she conducted in the summer of 2016 as an intern at the International Organization for Migration (IOM)'s Middle East & North Africa Regional office in Egypt. From her research, Carmen saw that in protracted conflict situations, migrants, refugees, and internally displaced peoples are at a heightened risk of human trafficking. For her capstone project, she wrote a paper in which she analyzed the issues migrants face in transit and host countries and recommended ways for IOM to address the humanitarian crisis response gap between the onset of a crisis and long-term reconstruction: further analyze migrants' vulnerability to trafficking and appropriate responses during and after crisis situations; incorporate their findings into their responses to protracted conflicts in Syria, Iraq, Yemen, and other areas of the Middle East; and support secondary countries hosting refugees and migrants and the host countries of vulnerable migrants living in protracted crisis situations. After completing her paper, Carmen submitted it to her former employers at IOM. Read Carmen's full paper here.
Jade Harvey
Class of 2017
Major: Ethnicity, Race & Migration
Capstone Project: Human Rights in the 2016 Election – An Op-Ed Series on Current Debates, Rhetoric, and the Years Ahead
Jade wrote four op-eds in the fall of 2016, and the first three are published in The Politic—Yale's undergraduate political journal. In her pieces, Jade called Trump's rhetoric and campaign counter to the principles of human rights: she argued that Islamophobia poses a threat to the human rights of Muslims at home and abroad; after the election, she wrote about the complicity of those who voted for Trump in legitimizing "a platform of rights violation." Throughout her pieces, she also maintains a belief in the idealistic power of human rights. In her first op-ed, she points that the presidential debates lacked any discussion of human rights and argues that bringing human rights back into public discourse could help to unify "a broken public" and promote collective accountability. In her final, unpublished op-ed, she contends that human rights could be the "vocabulary" to respond to far-right hate speech and to unify Americans across demographic and interest groups. She reiterates this conviction in the reflection she submitted as part of her capstone project, where she calls human rights essential for "radically re-imagining our world moving forward." Read Jade's full project here.
Elena Hodges
Class of 2017
Major: Political Science
Capstone Project: Resource Access Mapping Project (RAMP)
For her capstone project, Elena created an interactive, online map of the Greater New Haven area containing community resources for refugees, asylum-seekers, and formerly incarcerated individuals. Elena was motivated to pursue this project after seeing that these populations face language, information, and other barriers to accessing local resources. She first researched preexisting resource maps and talked to software engineers and app developers, ultimately deciding to translate her map into Arabic and Spanish first, then to Pashto, Dari, Swahili, and Lingala, and to host the map on the app Kricket. To find out what resources and background guides the map should include, she talked with student organizations such as the Yale Refugee Project; local nonprofits, including Integrated Refugee & Immigration Services (IRIS); and community members, including refugee leaders, formerly incarcerated individuals, and their advocates. Then, Elena organized sessions for other undergraduates to gather and input data on service providers. In the spring semester, she produced a set of recommendations on best practices for scaling the project up for the State of Connecticut. Before she graduated, Elena passed off the project to other undergraduates, who are continuing to develop the map. Elena's project has been featured in The New Journal and Yale Law School News. Read Elena's full project here.
Robert LaRose
Class of 2017
Major: Global Affairs
Capstone Project: Bridge International Academies – An Expanding Business and Expanding Controversy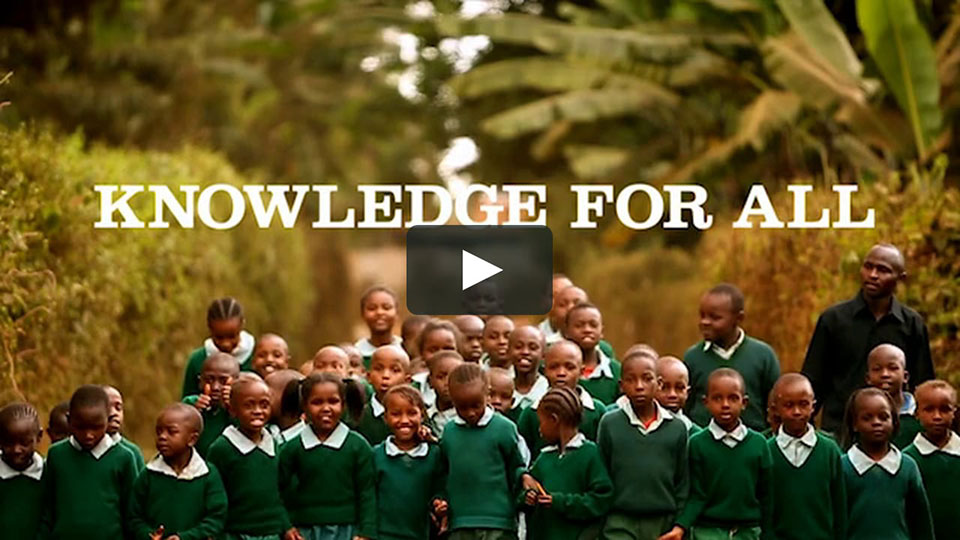 Rob got the idea for his capstone project when he interned at the Initiative for Social and Economic Rights (ISER) in Kampala, Uganda in the summer of 2016. During his time at ISER, he encountered Bridge International Academies, a for-profit educational network that has more than 500 schools across several countries in Africa and in India and is supported by Mark Zuckerberg, Bill Gates, the Clinton Global Initiative, and other prominent international donors. For his capstone project, Rob wrote an academic paper investigating the company's practices and the human rights implications of the expansion of commercialized education in the developing world. His project gained urgency when, in November 2016, Uganda's high court ordered the closure of 63 Bridge International Academies schools in the country on the grounds that the schools did not meet the country's standards for education. Read Rob's full paper here.
 
Wellington Mackey
Class of 2018
Major: Political Science
Capstone Project: R.I.S.E @ St. John's: Refugee Interactive Sessions in English
For his capstone project, Wellington helped launch the Refugee Interactive Sessions in English (R.I.S.E.) Project at St. John's Episcopal Church - an English tutoring program designed to promote community-building and to facilitate participative community integration strategies, as refugee clients increase their knowledge of the English language. R.I.S.E.'s model is informed by extensive research to suggest that it is essential for refugees to become proficient in the language of their host country, in order to create and sustain lasting relationships outside their immediate circles, find and sustain adequate employment, and maintain social and psychological well-being. R.I.S.E also serves as a platform for cultural self-expression: participants share recipes, engage in the performing and visual arts, and discuss their goals and aspirations. R.I.S.E. is a family-oriented program that emphasizes plurality, tolerance, and acceptance - the pillars of a healthy and diverse community. Read an excerpt of Wellington's project.
 
Alejandra Padin-Dujon
Class of 2018
Major: Math & Philosophy and Modern Middle East Studies
Capstone Project: Revolutionizing Human Rights -- Women and Democracy in Northern Syria
Alejandra's capstone project was inspired by research she conducted at the Middle East Ins
titute in Washington, D.C. in the summer of 2017. While investigating internal displacement in Syria, she learned about the Partiya Yekitiya Demokrat (PYD) – a left-wing, predominantly Kurdish political and military entity that dominates the Rojava region of northern Syria. Alejandra discovered a wealth of information about the PYD's avant-garde feminist, anti-capitalist, post-state, environmentalist political philosophy. For her capstone project, she wrote a paper investigating PYD ideology vis-à-vis women's rights and democracy by analyzing the teachings of Abdullah Ocalan, PYD legal documents, press statements, and PYD political institutions as they operate on the ground.
 
Ava Tomasula y Garcia
Class of 2017
Major: American Studies
Capstone Project: Slow Burn – The Future as Seen from Wolf Lake // Humans, Persons, Water, and Volcanoes in Indiana's Rust Belt
Ava's capstone project examines the impact of extractive corporate industries on both the people and the environment of Indiana's Calumet region, where Ava grew up. She wrote a critical essay that includes stories from her childhood and interviews with family members and neighbors whose health has been impacted from working in the BP oil refinery and other toxic environments, as well as a more theoretical comparison of the ways that a "person" or subject has been defined by international human rights law and by corporate and environmental personhood in U.S. law. Ava also mapped out a script for a 'toxic tour' of the area: in her design, local residents take people around to five sites – the park at Wolf Lake, a Unilever Plant, a BP refinery and the surrounding neighborhood, and a former U.S.S. Lead Smelting site in East Chicago – to tell the environmental, social, and legal history of area. Ava's full essay, 'The View from Wolf Lake,' was published in Rust Belt Chicago: An Anthology (2017), edited by Martha Bayne. Read an excerpt of Ava's capstone project here.
 
Alexis Williams 
Class of 2018
Major: African American Studies
Capstone Project: Human Rights in the African American Imagination
Alexis's capstone project explores the role human rights claim-making and institutions in African American's struggles for racial justice in the United States, both in the immediate aftermath of the formation of the United Nations and continuing into the present day. The project is concerned with questions of motivation – when human rights language is evoked, is it a strategic decision or a result in a personal identification with the international human rights project? A key method for exploring that is deploying imagination, as conceived by African American historian and theorist Saidiya Hartman, which challenges traditional methods of responding to archival silences. As such, Alexis's project uses the personal, the possible, as well as the known to grasp a firmer understanding of how African Americans understand themselves in relationship with human rights structures.
 
Matthew Wrocklage
Class of 2018
Major: Sociology
Capstone Project: Mending a Broken Mirror -- Collective Self-Understanding and the Strategic Meaning of Claims to 'Indigenousness' in West Papua and Beyond
For his capstone project, Matthew researched the differing treatments of the concept of "indigenousness" as grounds for
collective rights claims-making across diverse cultural and geographic contexts.  Specifically, Matthew's discussion focused on how the following people groups have operationalized and invoked "indigenousness" in activist discourse and national court systems: the Maasai and other pastoralist groups in East Africa; "culturally diverse black" communities of Colombia; and the Ainu of Japan.  Seeking to understand how the experience of conflict has helped crystallize perceptions of indigenousness both at local sites and within the modern international indigenous peoples' rights movement, Matthew applied the lessons learned from these three case studies in order to more closely evaluate the salience of the concept of "indigenousness" within local West Papuan activism against the Indonesian government. The primary source material for that analysis was collected through an interview with West Papuan activist Octovianus Mote, leader of the United Liberation Movement for West Papua.  Matthew's project sought to illuminate how the international indigenous peoples' rights movement may in some ways constrain indigenous peoples' ability to articulate and defend self-constructed identities. Read Matthew's full paper. Photo: United Liberation Movement for West Papua.