Black Law Students Association
Black Law Students Association
Welcome to Yale Black Law Students Association
---

Message from the Board
---
Welcome to Yale Law School! We're so excited to have you in the BLSA Community. The Black Law Students Association at YLS maintains the goal fostering an inclusive community and providing as much support as possible during your time here. We take an intersectional approach to everything we do, and we do our best to ensure all members of YLS's Black Community feel welcome and heard. BLSA has a variety of resources to ensure that your law school experience is successful, including academic and professional support.
We kick off fall semester with our retreat to welcome new members into the community. During the course of the year, we host events to connect students with professors, law firms, and judges as well as the opportunity to engage with the greater New Haven community. Never hesitate to reach out to 2L's and 3L's in the BLSA community, we're here to help and are looking forward to getting to know you all better!
2019-2020 Board Members
President:
TJ Grayson
Class of 2021
Vice President:
Mark Stevens
Class of 2021
Secretary:
Jordan Alston
Class of 2021
Parliamentarian:
Megan Pearson
Class of 2021
3L Representative:
Allaya Lloyd
Class of 2020
Academic Development Chairs:
Olympia Karageorgiou
Class of 2021
Emanuel Waddell
Class of 2021
Alumni Affairs Chair:
Kyra Schoonover
Class of 2021
Community Development Chairs:
Key'Toya Burrell
Class of 2021
Veronica Guerrero
Class of 2020
Political Action Chair:
Felisha Miles
Class of 2021
Community Service Chair:
Manny Rutinel
Class of 2021
Recruitment and Professional Development Chairs:
Jordan Brewington
Class of 2021
Kamini Persaud
Class of 2021
Treasurer
Rhea Christmas
Class of 2021
Mission
---
The Yale Black Law Students Association (BLSA) is a student organization composed of Yale Law School students concerned with issues affecting members of the African Diaspora. The purpose of BLSA is to support and advance the interests of its members and the broader Black community. In this effort, BLSA focuses on the recruitment and development of Black law students and seeks to build relationships between current students and alumni. We also encourage the academic and professional development of BLSA members by informing them of employment and educational opportunities and by supporting their efforts to take advantage of them.
To expand BLSA's impact beyond the walls of the Law School and elite professional circles, we engage in community service within the New Haven community and beyond as well as political action on issues of local, state, national, and global import. Lastly, BLSA encourages social interaction between its members to foster meaningful networks, which are crucial to success in the legal profession.
Programming & Annual Events
---
Retreat: Every fall, BLSA takes a trip together to Cape Cod for a weekend retreat to get to know each other and kick off the academic year.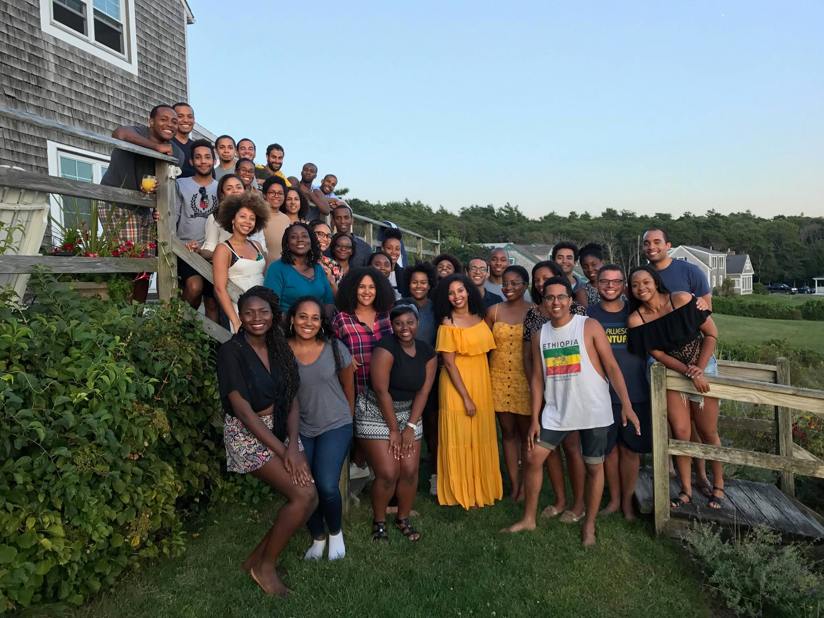 Forums for Academic and Professional Support
Alumni Mixers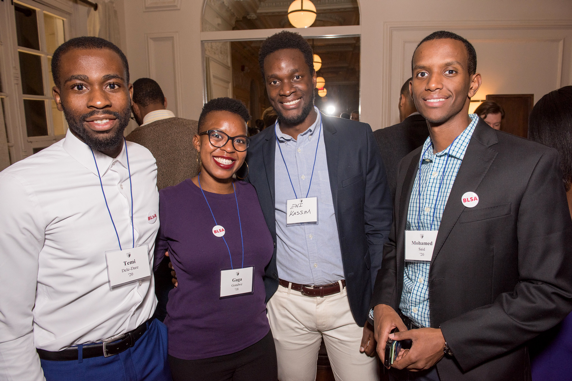 New York City Job Trek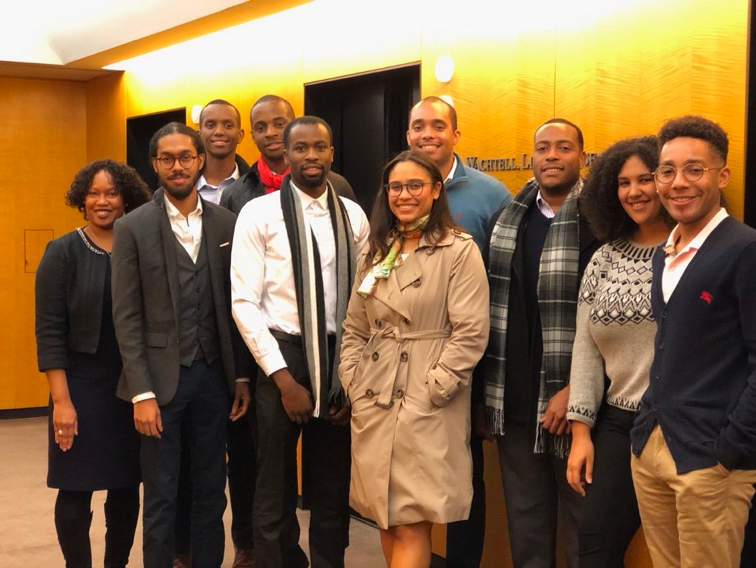 Black Excellence Speaker Series: The Black Excellence Speaker Series is an annual series held in February in which BLSA invites amazing speakers to the law school for lunch or dinner talks.
Washington D.C. Trip
And Many Social Events!
Fostering community within BLSA is top priority. We hold many social events including kickbacks, brunches, potlucks, and parties in the homes of BLSA members. We also have a BLSA big sib program where 1L's are matched with upperclassmen to provide guidance through navigating the first year of law school. Finally, we have Harlem Renaissance in the spring semester, where we dress our best for fun festive evening.
Gratitude to Our Sponsors
---
BLSA is extremely grateful to our sponsors: