The Green Haven Prison Project
The Green Haven Prison Project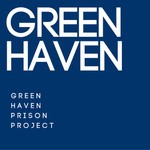 Welcome to the Green Haven Prison Project
A Message from the Board 
Participating in the 40-year history of the partnership with the men incarcerated at Green Haven has been a highlight of our law school experience, and is the kind of opportunity we'll never get again. We hope you'll join us!
2020-2021 Board Members 
Sophie Angelis
Rebecca Lewis
Jacqui Oesterblad
Shiv Rawal
Eleanor Roberts
Mission 
For nearly 40 years, Yale Law School students have been traveling to Green Haven Correctional Facility, a maximum-security prison in Stormville, NY, to meet with the members of PACT (Program for a Calculated Transition). PACT is an inmate-run social, educational and philanthropic organization that sponsors educational programs inside the prison and supports community programs on the outside as a way to strengthen members' ties to the communities they come from. PACT was born out of the Attica Prison Rebellion in New York, in response to demands for real programming and inmate self-determination. Yale Law students primarily participate in a biweekly reading group with the incarcerated men on topics of mutual interest. Other activities have included: participating in skits/role plays as part of the character development curriculum, facilitating college-level classes, and filming a documentary about the program. 
Programming 
Green Haven recruits for new members each fall, with the exact number depending on the number of continuin students. Look for us at the activity fair and other 1L events!
Newsletter
The Green Haven Prison Project now has a newsletter. Click here to read and subscribe.
Contact Us
For information, contact:
Rebecca.lewis@yale.edu
shiv.rawal@yale.edu
sophie.angelis@yale.edu