Getting Started
---
Important dates and deadlines for the next school year and other important academic information.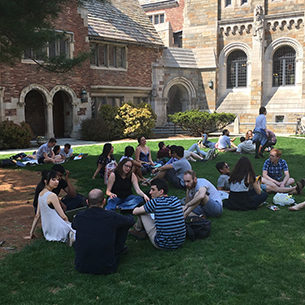 Additional resources list for students, such as information on moving, IT, health & safety, and housing.
Learn about the many ways in which Yale Law students can engage with each other and the community.
"
Today is a wonderful time to be blessed with legal training and to be able to go out and take on the enormous challenges of a difficult world — with an aspiration to lead tempered by humility at the complexity, difficulty, discipline, and self-sacrifice inherent in the task."
---
Ben W. Heineman, Jr.
Class of 1971