Partner, Baker McKenzie
---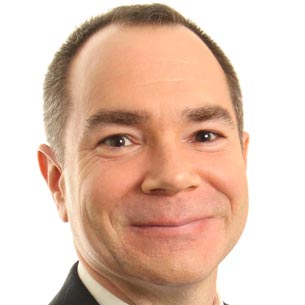 Although I love the United States deeply, immediately after graduation from YLS, I left the continental United States and have lived and practiced abroad ever since. I love it. You might, too.
I grew up in a reasonably small town in Mississippi, then went to the University of Mississippi and studied international business and economics. In my sophomore year I founded an exchange program with the economics department of Moscow State University. The exchange was slightly delayed by the August 1991 coup. On Christmas Day 1991, Gorbachev dissolved the Soviet Union. A week later I was on a plane to Moscow, and I was hooked.
While at YLS, I continued my Russian language studies and spent a bit of time in Russia. I spent my first summer back in Mississippi and in New Orleans. But during 2nd-year interview season, I wrote letters to all of the London "Magic Circle" firms suggesting that they start U.S. summer programs. Jeff Golden, who had just become the first U.S. lawyer at Allen & Overy, took the bait, and I founded the A&O summer program splitting between London and Moscow. Jeff became a life-long friend and mentor.
After the bar exam, I clerked two years for Chief Judge Thomas K. Moore of the District Court of the U.S. Virgin Islands on St. Thomas. It was a wonderful experience. Even though I knew I wanted to do transactional work, seeing the world of litigation for several years is a great learning experience and introduction to life after law school. Life in the Caribbean wasn't too bad, either!
After St. Thomas, it was back to A&O London for 11 years, and then to Baker McKenzie London in 2010.
There are pros and cons to being an expat lawyer in London. London is obviously a world class city, maybe even the world class city. It is a great place to raise a family. My wife (my high-school sweet heart) loves it, as do my three children. My oldest son goes to England's oldest school, founded in 948 A.D. Eighteen years ago I did not expect to move to London forever, but once relationships develop, moving on to a new city due to wanderlust loses its luster.
Work life is in many ways no different from what I expect work life is like on Wall Street. But literally all of my work is cross-border — I never work on domestic U.S. matters and very rarely domestic U.K. matters. Much of my time and energy is spent finding a path that works to get a deal done across a myriad of different local regulations and market practices. Want to list a bank headquartered in Tblisi, Georgia on the London Stock Exchange and sell it to international, including U.S., investors? — job done!
I primarily practice New York law and U.S. federal securities law. Some time back I also re-qualified as an English solicitor, although there was no particular need to do so. Although there are exceptions, the vast majority of U.S. lawyers practicing in London (or any of the other major money centers) do transactional work: capital markets being predominant, followed by a mix of corporate/M&A, banking, tax and arbitration.
I travel a lot. The last time I counted, I was averaging 2.5 days a week out of the U.K. I've done deals in at least 36 different countries, and a lot of my work is emerging or frontier markets-focused.
I cannot stress enough the value of being involved with the American Bar Association. Join it. Get stuck in. Join a Section or two in those practice areas in which you hope to practice. Jeff Golden involved me in the ABA Section of International Law, and it has been hugely rewarding. It has opened doors in all sorts of ways and places: last year I testified before India's Parliamentary Select Committee on Law and Justice. The year before that I presented to the International Organisation of Securities Commissioners, which just happened to be meeting on the beautiful island of Mauritius.
The Section of International Law publishes a book entitled "Careers in International Law." Buy it and read it. It has a wealth of stories like the ones on this website, and I think every single contributor is a friend of mine through the Section of International Law. The book shows the breadth of opportunity there is for U.S. lawyers to open their own firms abroad and to practice in lots of areas that aren't immediately obvious.
What do firms look for when hiring abroad? The vast majority of qualities are the same as any domestic position: integrity, work-ethic, an ability to get along with people, intellectual firepower. But in the international context, particularly valued skills include the ability to think laterally, the ability to engage across cultures, an interest in travel, being geographically literate and engaged, and perhaps a bit of a higher level of resilience in dealing with the unknown. The gating question is almost always: would I enjoy being with this person? Foreign language skills are useful, but not absolutely necessary. Up-to-date vaccinations, particularly yellow fever, probably also helps.