A Path to Becoming a Nonprofit Consultant
---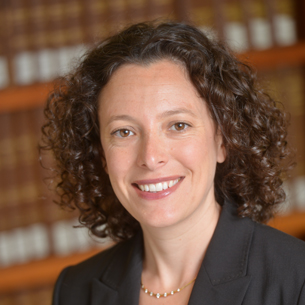 Before law school, I worked at Boston Consulting Group (BCG), primarily in the health care practice. Several aspects of consulting made work at BCG an interesting experience: the opportunity to learn about a whole new industry or facet of an industry every few months; trying to solve a company's most challenging problems; and the collaborative approach of working through those problems with others in a case team—something lawyers in a billable hour system don't get the chance to do often. In addition, working with BCG's health care clients helped me realize that I wanted to pursue a career related to health care. I considered both business and law school, and chose law school because I sensed that I might find greater intellectual growth in law school, particularly after already gaining a business foundation at BCG. I also thought law school courses would provide richer insight into working in a regulated industry.
After law school and several years as a health care associate at Ropes and Gray in Boston, I took a job at the Bridgespan Group, a nonprofit consulting firm that spun off of Bain Consulting in 2000. Bridgespan provides for nonprofits and foundations the same style of management consulting that BCG does for corporations. Bridgespan had recently decided to move into work with health care and public health clients. I was excited for the opportunity to apply my knowledge and skills in health care to help grow a new practice area.
I only stayed a year at Bridgespan, before making my way into legal academia. Some of the highlights of my work in that year were the quality of my coworkers and the cooperative, social work environment; the much lower stress level than in the law firm world (it does peak and ebb, but is less of a constant din); and freedom from the billable hour, which means that working efficiently results in a shorter work day. The overall goal of my work had social value. And my Bridgespan colleagues fully embraced my alter ego as a yoga teacher, inviting me to lead yoga sessions for the whole staff at semi-annual retreats (they even invited me back as an alum one year). Such an appreciation of yoga would never have materialized at my past jobs!
Nonetheless, working in consulting has its downsides. Bridgespan places a heavy emphasis on process and chain of command. I often found myself with less autonomy over my work than I had at Ropes, and my level of responsibility was not well aligned with my capabilities and experience. In addition, consultants at Bridgespan are expected to be generalists. The movement into health care work for Bridgespan was slow, which meant that I worked mostly on issues that, while important, were not what I am most passionate about. I suspect that nonprofit consulting firms will increasingly seek out law school graduates. Even though it was not my long-term path, nonprofit consulting may offer an interesting work option for law graduates who want to work in a non-legal capacity in the nonprofit sector, especially for someone who has consulting experience, which makes it easier to get.
Updated September 2021