Benjamin P. Clinger J.D./M.B.A. '08
Benjamin P. Clinger J.D./M.B.A. '08
Finding the Right Law Firm Fit
---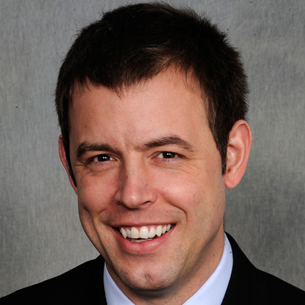 I am a partner at Kirkland & Ellis LLP where my practice consists primarily of advising private equity firms in acquisitions and divestitures. I attended Yale Law School and Yale School of Management and did my undergraduate studies at Northwestern University. I spent the first potion of my career at K&E in Chicago. In early 2014 I moved to Houston, Texas to co-found the firm's twelfth office, which is now well over 100 attorneys. I moved to our growing San Francisco office in mid-2016, where I have helped grow the practice to over 130 attorneys.
Like many law students, I had reservations about actually practicing law, in part, due to the fact that the attorneys I had exposure to viewed law and business as distinct career paths. I have always viewed the practice of law as a business and the role of a lawyer, particularly a PE/M&A lawyer, as that of a business advisor. I ultimately settled on K&E because the people I met there understood this.
In choosing a law firm, the single most important (and admittedly difficult) factor for law students to consider is fit. While many big law firms have much in common, there are meaningful distinctions worth examining. I chose K&E for a number of reasons, including its entrepreneurial culture, propensity to reward performance with above market compensation, reputation among its peers, and impressive client base. Becoming a trusted advisor will require a significant time commitment. Be sure the law firm you choose has a culture that recognizes and rewards such commitment as much as it respects the time you carve out for family, friends, and personal development.
While it is undeniably true that deal work is rarely nine to five and is often hectic and stressful, it is also challenging, exciting, and personally and professionally rewarding. Being a good deal lawyer does not mean being the smartest person in the room. It requires judgment, creativity, perspective and certain soft skills like being able to build a team, connect with your client, and partner with opposing counsel.
K&E clients have come to expect that their lawyers understand the issues they care about and, more importantly, that this understanding informs the advice given and judgment exercised by their counsel. Having a background or experience in (or at least some familiarity with) corporate finance, economics, accounting and tax is incredibly helpful and will flatten the learning curve; however, the primary learning happens on the job and nothing is a substitute for experience — the more deals you see, the more valuable you become.
If you are heading into big law, I strongly encourage you to stretch and challenge yourself. Ask for more responsibility than you think you can handle and develop judgment by exercising it. Remember that the greatest learning occurs when you venture out of your comfort zone. As for the inevitable long hours, think of them as credits in the bank to be spent later when you cash in on your experience.
Updated September 2021