A Lawyer, Children's Author, and Community Leader
---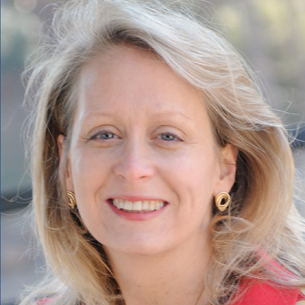 I am a corporate and securities lawyer at Wyche, PA., a 31-person law firm located on the banks of the Reedy River in Greenville, SC. I chose my law firm because of my experience at YLS. During law school I was fortunate to work on the Notes Topics Committee of The Yale Law Journal and in other volunteer projects with brilliant, interesting, dedicated, generous and witty fellow students. When I began to consider law firms, my goal was to replicate that peer experience as much as possible. I believe that I have succeeded. My firm offers a wonderful combination of complex and interesting work, an ideal setting, and truly brilliant, interesting, dedicated, generous and witty colleagues.
Two other things convinced me to join my firm. First were the values demonstrated by attorneys in the firm. We have a tradition of hiring with a view toward the long term, bringing aboard only attorneys we believe are capable of being admitted to membership. Our firm also values service to the community and has a long tradition of community leadership. In addition, during my interviews, I was impressed with the understatement demonstrated by my now-colleagues. One senior lawyer, also a Yalie, drove me around during my interview in his 10-year-old car. During my clerkship, another Yalie, also a senior lawyer with the firm, tooled me around town in his 1970's wood-sided station wagon. During this time, I was considering other firms where luxury cars were standard issue among partners. I found it refreshing to be in a firm where attorneys did not feel the need to show off. I should note that lawyers in our firm do have our share of nice cars, but I enjoy practicing in a place where people feel comfortable putting their money quietly to work in our community, rather than in expensive cars.
The second consideration was the location. I wanted to spend my days in an office near a waterfall, not overlooking a parking garage. For 29 years now, my office has been on the banks of the Reedy River.
My career path has been somewhat unusual for a Yale Law School graduate as I am still with the firm at which I began my career. After a one-year clerkship on the Eleventh Circuit Court of Appeals, I joined my firm as an associate and achieved membership in 1994. Our practice is vibrant and varied. I've first-chaired registration of over a billion dollars of securities, helped close a variety of cross-border M&A transactions, and addressed a wide range of corporate governance issues. After the birth of our first child, (we now have three) I decided to be a part-time member. My firm was fully supportive of this decision and tried everything in its power to make this work. But I found that, like many other part-time lawyers, as long as I was a primary client contact, part-time was illusory because I would work night and day to meet the inevitably tight deadlines. Only after I decided to go "of-counsel" (and relinquish much primary client contact) have I been able to achieve the flexibility I sought. This is made possible by wonderfully supportive colleagues, a team approach, and remote access to our office computer system.
CDO asked that I comment on whether I had experienced any surprises or things that I wish that I had known as a student. In law school I focused on doing well academically and viewed as a side benefit the relationships I formed (and now treasure). I have since realized that the less-readily measured interpersonal skills are far more important than academics in building a practice. Clients come to you with problems and projects that are very important to them. No matter how clever your solution or quick your response, they need to know that you genuinely care about the project and them. Clients come and stay because of the relationships that they develop with lawyers in our firm. We value our clients as people who are working with us to make our community stronger. Over the years that I have been in Greenville, it has transformed into a world-class city that regularly wins national and international "best of" lists (#YeahthatGreenville). Lawyers in our firm, working with clients, colleagues and other community leaders, have been a large part of that transformation. We are enthusiastic about the future of our city and our firm. Our firm hosts thought leadership events to invite our clients and friends to engage with us on ideas and events outside the law with a goal of sparking transformative conversations. Wyche creates a forum to encourage new connections and discussions of topics that encourage examination of the world from unique points of view.
Relationships within a firm are also very important. I am proud to say that I genuinely call my colleagues friends. Our firm has weekly breakfast meetings in which all attorneys are invited to participate. Wyche values mentorship at every level, both formal and informal, and has many programs in place to ensure that associates have the support and encouragement they need to be successful. Our associates participate in frequent training programs that advance their personal and professional development. The Associate Book Club has become a long-standing tradition and a place where associates can discuss new ideas based on thought-provoking books and TED Talks. Several attorneys share hobbies. Staff and attorneys gather as a firm once a month to celebrate birthdays, and anniversaries with the firm, baby showers, and other life events. We have a firm-wide newsletter emailed once a week featuring accomplishments and life events of our team. The newsletter regularly includes a Family Edition that features news of staff and attorney children and grandchildren. Other activities at the firm that promote relationships include the Women of Wyche (WoW), an affinity group that promotes mentorship, professional development, and business development for our women attorneys. The group meets monthly to discuss these topics and to support one another professionally and personally. Our firm also sponsors the Forum, a group of attorneys and staff at Wyche who are committed to generating ideas for new ways to support Wyche's unique culture through initiatives that continue to make the firm a great place to work. Our firm also actively encourages healthy life habits, and it's not unusual to see attorneys or staff whipping up a smoothie in our Vitamix in the kitchen or heading out the side door for biking, yoga, walking or running.
When I joined the firm, one of the senior members told me that he was looking forward to growing old with me. He sincerely meant it and I absolutely enjoyed the 20 years we spent together. In our recruiting, we look for people who value relationships, who work well with others and with whom we believe we will enjoy working. Approaching a job as a life-long opportunity makes it more important than ever to let the little things go and look for ways to foster connections. We have a true team culture in which we celebrate one another's successes and look for ways to support one other. Every one of my colleagues is involved in community service. With the full support of my firm I have chaired the local legal services agency, served on the local United Way campaign cabinet, served as legal counsel to the local performing arts center, served as President of the county bar association, chaired an economic development board, served as president of an arts organization, chaired a community foundation board, served as co-chair of the state-wide Liberty Fellowship Economic Development Forum, hosted and produced a local access cable program providing information about legal topics to members of the low-income community, lectured to non-profits, and founded a website outdoorosity.org (Facebook: https://www.facebook.com/outdoorosity), providing inspiration and information to encourage people to spend more time outdoors. I am also working to help revitalize an old mill village, the Village of West Greenville, into a vibrant arts district. Inspired by the way that Yale has helped revitalize New Haven, I have worked with my colleagues to develop a set of "Community Friendly Business" lease terms for a property in which I am a shareholder. Our goal is to help sponsor free job training and to encourage businesses within our development to engage with the existing community, hire low-income residents, provide a product offering including affordable goods so that local residents can feel welcome in the store, and maintain welcoming store-fronts with fresh, seasonal greenery. We will provide these lease terms as a free model for other businesses to emulate. I have also been active in our church and our children's schools. It is a full but satisfying plate.
Henry Parr, one of my colleagues, remarked in an article recognizing him for the "Super Lawyers South Carolina" listing that he chose Wyche because he knew that "you will become like those around you." I believe that is true and I am very glad that I chose Wyche. My colleagues in the Greenville County Bar Association awarded me the Tommy Thomason Award, which honors an attorney who best exemplifies compassion, integrity, strong personal values, dedication to the community, humility, and diplomacy. The award celebrates those who are admired by peers, dedicated to improving the legal system, and committed to resolving disputes in a way that minimizes conflict. This award reflects the qualities of the attorneys with whom I work, and who have mentored and encouraged me. In addition to complex and interesting legal work and substantial pro bono legal activities, attorneys in our firm have been able to carve out time to lead interesting lives and pursue community passions. The lawyer for whose family our firm is named published a hiking guide and six books of nature photography, another lawyer sings in a chorale group, another writes fiction and plays the bassoon in a local orchestra, another plays the flute and one performs in a rock band. Almost all my colleagues enjoy the outdoors and hikes and rafting trips are regularly available. As for me, in addition to founding Outdoorosity.org, I am an avid gardener, outdoor adventurer, and photographer. My novel, Smack Dab in the Middle of Maybe, was released from Random House Children's Books in July 2018 and has been named an "Indie Next" pick and an "Okra" pick. The book combines outdoor survival with an art history mystery and is set in a historic ghost town based on my hometown in rural Mississippi. As research for my novel, I did extensive training in outdoor survival and studied art history and poetry. Each of my colleagues has encouraged me in my writing journey and I am now at work on my next novel. They also support me in every community activity I take on.
I am convinced that I would not have the varied interests—or the time to devote to them—in another setting. So, Greenville and the Wyche law firm have absolutely been the right decision for me. My wish for you is that you find yourself as well-satisfied with your choices 30 years out of law school.
Updated September 2021