Natural Resources Defense Council, Senior Attorney, Water Programs
---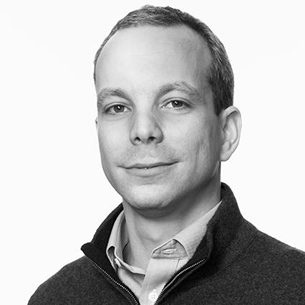 I am a senior attorney in National Resources Defense Council's Water Program, where I advocate for stronger national, state, and local policies on urban water quality, water use efficiency, and water infrastructure. Much of my advocacy is focused on promoting green infrastructure as a sustainable solution to polluted urban runoff and raw sewage overflows that foul many of our nation's waterways and coastlines. Increasingly, I am also focusing on developing and advocating strategies to ensure that water and sewer service remains affordable for all, even as water infrastructure investment increases to meet clean water needs. NRDC is a national and international environmental advocacy organization with over one million members and online activists and offices in New York, Washington, D.C., Los Angeles, San Francisco, Chicago, Livingston (MT), and Beijing. Our program staff includes lawyers, scientists, economists, and other policy specialists.
I started at NRDC 15 years ago as a litigation fellow, working on federal court litigation on issues ranging from mercury pollution in the Penobscot River in Maine, to large-scale wetlands development proposals in the Florida Panhandle, to filing an amicus brief opposing an over-aggressive federal criminal prosecution of Greenpeace for a peaceful act of civil disobedience. Following that two-year fellow position, I was lucky enough to have the chance to stay on as a staff attorney, and worked first on water quality issues specifically in the New York/New Jersey region, and then broadened to include work on national policy and in other parts of the Northeast. Before coming to NRDC, for my first two years after law school, I was a clinical fellow at the Georgetown Law Center's environmental law clinic. My role at Georgetown included serving as counsel to local environmental and community organizations in the Washington area, on both litigation and non-litigation matters, and supervising law students enrolled in the clinic.
In my current position, my work includes a mix of litigation and policy advocacy, as is typical of many attorneys at NRDC. On any given day I may be, for example: meeting with federal, state, and local environmental agency officials, elected officials, and legislative staff; consulting with an outside expert consultant or witness; presenting to a conference of government officials or environmental professionals; supervising the preparation of a legal filing for a state or federal court case, or presenting oral argument; reviewing and commenting on a proposed permit or regulation; participating in a governmental advisory committee meeting; preparing and delivering testimony to a City Council, State Legislature, or Congressional committee; leading a strategy session with coalition partners or co-plaintiffs; negotiating a potential settlement of litigation; fielding calls from the press; writing a publication or report on a policy issue; or blogging on NRDC's website about the issues on which I work.
The office atmosphere, as at most non-profit organizations, is fairly casual and I'm privileged to work with a group of talented, collegial, and committed lawyers and other advocates. In the last several years, NRDC has provided me the flexibility to work remotely, as my family moved to another city, two hours from our New York office. Though my typical working hours are less than those of lawyers at large, big-city law firms, there are also stretches of time that require long work hours. My salary is also, obviously, far less than I would earn at a large, big-city law firm, but the satisfaction of working on cases and issues I care about more than compensates for the difference in monetary income. Yale's loan repayment assistance program, COAP, also helped tremendously!
For those of you already thinking about post-graduation employment, it can be difficult to land a job right out of law school in the non-profit environmental world. Though I didn't do a clerkship, many of the young attorney hires at NRDC have clerked, and this is definitely a plus when we are hiring for positions such as our two-year litigation fellowships, which are designed for recent graduates. Some other organizations, such as Earthjustice and the Georgetown clinic, have similar fellowship programs, but the demand for any of these jobs far outstrips the supply. Often overlooked by job seekers are positions in state and local government—including environmental regulatory agencies as well as state Attorney General offices and, in large cities, municipal Corporation Counsel offices, which often have sections devoted to environmental law. Many lawyers also move laterally from law firms to the non-profit sector after gaining a few years' litigation experience and, often, after making connections and demonstrating one's skills by doing pro bono work for a hoped-for future employer. Keep in mind that the environmental non-profit legal community is a very "small world" and networking is key.
Fortunately, most public interest-types are happy to take the time to talk with you and to direct you to others who do the sort of work you're most interested in. Take advantage of those opportunities, and reach out to create your own!