Litigation and Policy Advocacy for the Nation's Water Policies
---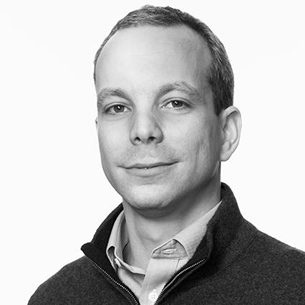 I am Director of Urban Water Infrastructure & Senior Attorney in Natural Resources Defense Council's "Healthy People & Thriving Communities" Program. In that position, I advocate for effective implementation and improvement of national, state, and local policies on urban water quality, water use efficiency, water infrastructure, and affordable access to safe and sufficient water and sanitation. My work includes, for example, promoting "green infrastructure" as a sustainable urban water management strategy, which curtails polluted urban runoff and raw sewage overflows by literally "greening" communities with vegetated spaces that soak up rainwater. It also includes developing and advocating for strategies to ensure that water and sewer service remains affordable for all, even as water infrastructure investment increases to meet clean water needs.
NRDC is a national and international environmental advocacy organization with over one million members and online activists and offices in New York, Washington, D.C., Los Angeles, San Francisco, Chicago, Livingston, MT, and Beijing. Our program staff includes lawyers, scientists, economists, and other policy specialists.
I started at NRDC 17 years ago as a litigation fellow, working on federal court litigation on issues ranging from mercury pollution in the Penobscot River in Maine to filing an amicus brief opposing an over-aggressive federal criminal prosecution of Greenpeace for a peaceful act of civil disobedience. Following that two-year fellow position, I was lucky enough to have the chance to stay on as a staff attorney, and worked first on water quality issues specifically in the New York/New Jersey region, and then broadened to include work on national policy and in other parts of the Northeast. Before coming to NRDC, for my first two years after law school, I was a clinical fellow at the Georgetown Law Center's environmental law clinic. My role at Georgetown included serving as counsel to local environmental and community organizations in the Washington area, on both litigation and non-litigation matters, and supervising law students enrolled in the clinic.
In my current position, my work includes a mix of litigation and policy advocacy, as is typical of many attorneys at NRDC. On any given day I may be, for example: meeting with federal, state, and local environmental agency officials, elected officials, and legislative staff; consulting with an outside expert consultant or witness; presenting to a conference of government officials or environmental professionals; supervising the preparation of a legal filing for a state or federal court case, or presenting oral argument; reviewing and commenting on a proposed permit or regulation; participating in a governmental advisory committee meeting; preparing and delivering testimony to a City Council, State Legislature, or Congressional committee; leading a strategy session with coalition partners or co-plaintiffs; developing new partnerships with community-based organizations; negotiating a potential settlement of litigation; fielding calls from the press; writing a publication or report on a policy issue; or blogging on NRDC's website about the issues on which I work.
The office atmosphere, as at most non-profit organizations, is fairly casual and I'm privileged to work with a group of talented, collegial, and committed lawyers and other advocates. In the last several years, NRDC has provided me the flexibility to work remotely, as my family moved to another city, two hours from our New York office. Though my typical working hours are less than those of lawyers at large, big-city law firms, there are also stretches of time that require long work hours. My salary is also, obviously, far less than I would earn at a large, big-city law firm, but the satisfaction of working on cases and issues I care about more than compensates for the difference in monetary income. Yale's loan repayment assistance program, COAP, also helped tremendously!
Updated August 2021