Solicitor General, Attorney General's Office, St. Paul MN
---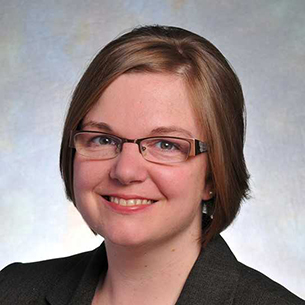 I left Yale Law School wanting to do important, public interest work, but in Minnesota (not NYC or DC). My husband and I both had clerkships in the Twin Cities (I clerked at the Minnesota Supreme Court). Plus, I had grown up in the Twin Cities and knew it had a great quality of life. During my clerkship, I looked for work at various governmental entities and non-profits, but the economy was not strong and none of them were hiring. So, I started looking at law firms. (I had not summered at a firm in the Twin Cities; I was at the Attorney General's office.) I was fortunate to have interest from a number of firms, but chose (what is now) Stinson because the partners seemed genuine, similarly public-minded and liberal, smart, family-oriented and kind. So, although the open position was half in "construction litigation," which I had never heard of, I accepted the offer.
I stayed at Stinson almost 16 years. I did a mix of construction litigation and other kinds of commercial litigation, but developed a specialty in arbitration law. During my clerkship, I helped work on a case that brought Minnesota law in line with federal law on arbitration. That sparked my interest in arbitration law. In 2011, I started a blog about arbitration, www.arbitrationnation.com, and that become my primary marketing technique and the biggest source of my business. My blog was recognized as one of the best in the nation by the ABA Journal since 2012, and in 2017 was named to its "Blawg Hall of Fame." I was invited to speak about arbitration law at national conferences and have helped clients seek certiorari of arbitration issues at SCOTUS three times. My "thought leadership" in arbitration got me named one of Minnesota's "40 under 40" in 2014.
At Stinson, I also led the firm's Appellate Committee. I served for nearly 10 years on the "governing council" of the appellate section of the state bar association. During that time, I helped create an advice-only clinic for self-represented parties in the appellate courts. I was named an "Attorney of the Year" for that work by a local publication (Minnesota Lawyer). The clinic continues to grow in size and receive accolades from our appellate judges. I also led my firm's efforts to take pro bono cases from the appellate public defender's office.
After the 2018 election, I had an amazing opportunity. I was contacted by representatives of Minnesota's new Attorney General, Keith Ellison, to inquire if I would be interested in serving as his Solicitor General. Although I was nervous about such a drastic change (and the resulting income change) and working for someone I did not know, I was thrilled at the prospect of doing more appellate work, constitutional work, and championing more progressive policies for our state and country. I started the job in mid-February of 2019.
What I like most about my work as Solicitor General is the combination of public policy and law. I also love working with a team of really talented lawyers who are committed to the public interest and making a difference. I am flexing new "muscles" as a manager, and enjoying that as well.