Director, Labor & Employment Group, Cohen & Grigsby, Pittsburgh, PA
---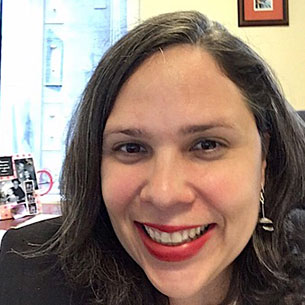 After graduating from Yale Law School in 2005, I worked at Reed Smith, LLP as a litigation associate for a year before clerking for the Honorable Gary L. Lancaster in the U.S. District Court for the Western District of Pennsylvania.
Clerking for a district court judge was an incredibly useful behind-the-scenes look at litigation. As a clerk, I was able to view what sharp, experienced advocates were able to accomplish while gaining a good sense of what to avoid.
After my clerkship, I joined Cohen & Grigsby, P.C., a mid-size firm headquartered in Pittsburgh, PA. I wanted substantive litigation experience early in my career and felt that a more local firm with a stellar reputation like Cohen & Grigsby (approx. 140 attorneys) would allow me to have that experience sooner than an international place like Reed Smith (approx. 1,700 attorneys). Cohen & Grigsby prides itself in excellent work and client relations, while staffing cases leanly which allows young attorneys to learn and develop their skills at an earlier stage of their career.     
Prior to working at Cohen & Grigsby, I assumed I would work for a firm for a couple of years but that I would need to move elsewhere for advancement and to make a positive difference. I was wrong on both counts. I became a Director at Cohen & Grigsby after six years at the firm. The firm was and is extremely supportive of my career. The culture is one of respect and professionalism, and I work with a brilliant group of people who are more invested in collaborating to advance their client's goals than competing internally.
I also found that I am able to influence organizations big and small throughout the region as an employment attorney. My practice consists primarily of employment litigation, but approximately 25% of my time is spent on client counseling. This means that I can advise companies on policies affecting disabled employees or how to properly manage employee medical leave. I ensure that organizations provide their management employees with proper education and training, so that they are treating their employees appropriately. Additionally, I work with employers to ensure they are compliant with all appropriate laws and regulations. In essence, I am able to have a stronger influence in ensuring that employees in the region have proper protections and treatment than I otherwise expected. There is more than one way to make a positive impact.
There are no typical days in my practice. I may spend weeks on end preparing for depositions and drafting summary judgment motions. Other times, I find myself drafting employment handbooks or policies, or visiting client locations to interview witnesses or train managers. I have found that my knowledge of employment law is useful to small non-profit organizations who do not otherwise have access to counsel. I have joined boards of civil rights organizations and a midwife center to assist them with employment-related matters on a pro bono basis.
Future practitioners should consider where they can have the biggest impact. I love working in a mid-size city. Early in my career, I was able to join boards of non-profits and was appointed to committees by judges in my district because the bar here is smaller than it is in other larger cities.
Finally, the advice that has stayed with me is that you need to work with people you like and respect. Working with high-caliber people has always been important to me, but I also truly enjoy my colleagues and my workplace. I am able to work on recruitment and hiring, and mentor younger attorneys. Despite the stereotypes, there are plenty of firms where things like advancement and work-life balance are truly attainable. In my experience, life in private practice is certainly more than a billable hour.