Associate City Solicitor, City of Pittsburgh Law Department
---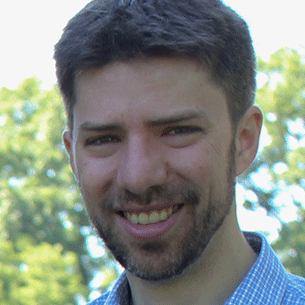 I work as an Associate City Solicitor in the City of Pittsburgh Law Department, where I'm in charge of the federal practice group. Representing a municipality is a tremendously rewarding form of public service, and I would urge more law students (and lawyers) to explore the possibilities in the field.
In 2003, when I graduated from YLS with a strong commitment to public service, I was still looking for a way to put that commitment into action. After clerking for a year on the First Circuit, I spent the next ten years in private practice working for a couple of firms in Pittsburgh — at first in the offices of a big global firm, then in a small boutique litigation firm — gaining some good experience in complex litigation and getting to know the excellent legal community here. (I was not from Pittsburgh originally, but moved here after visiting the City in college and falling in love with its proud history and current dynamism.) Then, in early 2014, a new mayor of Pittsburgh took office, and one of his promised reforms included opening up the hiring processes of city government. This made for a nice opportunity for me: I submitted an application cold through a website, interviewed, and was ultimately hired to work primarily on federal civil-rights and discrimination matters.

As I've now seen first-hand, working for a municipality—especially one as diverse and exciting as Pittsburgh—is a fantastic place to practice law. I work in a department of 20 attorneys, with three of us specializing in federal litigation. My job has meant fairly regular opportunity for real trial work, which seems increasingly rare in civil litigation. I also have a love of appellate work and get to regularly brief and argue cases in the state and federal appellate courts. Also I've been fortunate to take on interesting cases even if they don't fall within my area of specialty. So, for example, when a 19th-century time capsule was discovered by a demolition contractor in the ruins of a historic City-owned building, I represented the City in our efforts to get the artifacts transferred to the local Heinz History Center.

Of course, there are challenges. Working cases largely on my own is gratifying, since it lets me be my own boss for the most part, but of course, from time to time, I miss having a larger team of colleagues for support. And while Pittsburgh is climbing back from its status as a financially distressed municipality, that can still be reflected somewhat in salary levels. (Pittsburgh's cost of living is relatively low for a city of its size and quality.)
Still, overall, this has been the most fulfilling legal work I've done since my clerkship, and I would love to see more YLS grads in this kind of practice.