Associate Attorney, Waltzer, Wiygul & Garside, LLC, New Orleans, LA
---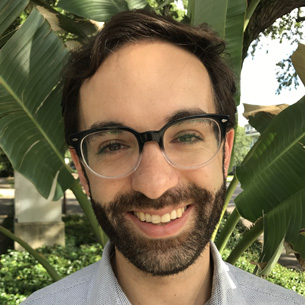 I work at a small law firm that focuses on public-interest environmental and environmental justice cases in the Gulf South, called Waltzer, Wiygul & Garside.
After law school, I spent two years as a law clerk, the last of which brought me to New Orleans. Although not from this part of the country, I fell in love with the city and wanted to stay. I also was strongly interested in environmental justice issues and sensed a big unmet need for lawyers working in that area. The gap in services also means that there really are no litigation jobs available here at non-profit environmental groups, like Sierra Club or Earthjustice, and few in the government.
Through networking, I found my current firm and job. (There was no job posting, which is often the case in small-firm hiring. It really pays to reach out for informational interviews.) Two of the three partners worked for nonprofit environmental organizations before entering private practice, and all three are wonderful people. They wanted to take on environmental cases and also serve some of Louisiana and Mississippi's most vulnerable coastal communities, including Vietnamese-immigrant fishermen and Native Americans who live on Louisiana's fast-eroding coastal bayous. While in law school, I had never seriously thought about working at a private firm, but I jumped at the chance to do mission-driven environmental cases and also to serve individual clients from communities of color.
Going on five years in, it has been a truly rewarding experience. I am thrust into the thick of exhilarating issues ranging from the BP Oil Spill, to coastal erosion and climate change, to contamination of the Mississippi River delta. I work with lawyers with many years of experience in environmental and community lawyering who have helped me to develop confidence and skills as an advocate. My clients range from Sierra Club and regional environmental groups to individual fishermen and community organizations. I have lots of direct contact with all our clients.
The pay is also substantially better than at comparable nonprofit organizations in the city, although it is well below traditional law firm salaries. COAP helps pay my loans. We work hard, and the hours can occasionally be quite long, but work-life balance is valued by everyone in the firm. I have a rich and active life outside of the office and am almost always in control of my weekends.
Working at a small firm is not like working at a larger organization. For (mostly) better and (sometimes) worse, there is almost no bureaucracy — no board of directors, no dedicated HR department, and a very flat hierarchy. This means we can be tremendously nimble and take on an array of challenges that comparable groups in the public and nonprofit sector simply could not. It also means that priorities and job descriptions can shift on a dime. It's not always easy to stop and talk about long-term planning, professional development, and office management issues.
In addition, we need to make payroll based on our success in litigation — under federal statutory fee-shifting provisions or contingency. This can require turning down important cases that would be difficult to win or when the law does not allow recovery of attorney's fees from the defendant. It also means taking on some non-environmental work — cases involving insurance, personal injury, or contract issues, for example — that can ensure a steady stream of revenue while serving our same client communities. These have been excellent for honing my skills, but can take me away from the more mission-centered work.
My job in a number of ways combines the best elements of private and nonprofit practice. I'd recommend that YLS graduates interested in public-interest litigation consider whether similar firms might be right for them.