Partner, Boies Schiller Flexner, New York NY
---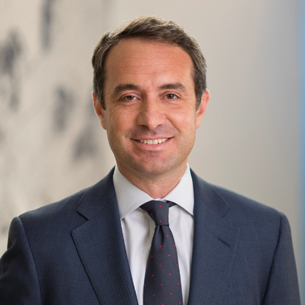 When I graduated from law school I went to work for Cravath, Swaine & Moore in New York, expecting to be at a law firm for a couple of years at most before moving on to something else. I ended up liking working at a law firm much more than I expected to and when I looked up I realized four and a half years had passed. I decided it was time to make a change, so I moved to my current firm, Boies Schiller Flexner LLP, still not knowing where I was heading but hoping the firm, less than 10 years old at the time, would open up new pathways. I was immediately immersed in interesting and challenging work, and made partner about 18 months later.
One of the things I like most about my firm is that young lawyers can both work on some of the biggest and most important cases (not always the same thing) while also having significant responsibility and opportunities to take on leading roles in cases. For me, this has meant almost always working on one or two big cases with more senior partners (typically the firm's founders, who are still practicing) and at the same time working on one or two smaller cases where I get to be the "first chair." This balance has been essential to my development as a lawyer. I have also worked on a great variety of different types of cases, from financial crisis era merger cases to cases involving yacht racing, recording contracts, and the construction of Yankee Stadium.
In addition, although the firm is now 20 years old and approaching 300 lawyers, it still has the feel of a start up in many ways, and, because we are spread among several offices, the work environment still feels like a relatively small firm.
There is no question that the work can be demanding, particularly when cases go to trial. But those times are also the most rewarding professionally.
One of our founders, David Boies (also an alum) has said that he started the firm with three aspirations: to make money, to have fun, and to do some good. We don't always achieve all three at the same time, but it certainly can be achieved over the course of a career.