A Boutique Practice and High Quality of Life
---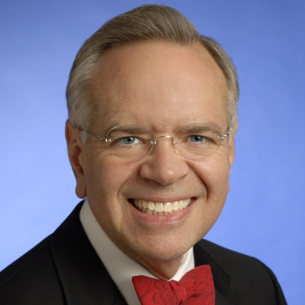 Our law firm is one of a handful of highly specialized national boutique firms that practice in the middle market Employee Stock Ownership Plan (ESOP) arena. We advise our clients about matters related to business succession and exit planning in addition to ESOPs.
We have two offices in Rochester, NY and West Hartford, CT, and we have five lawyers. All of our lawyers are well known nationally as ESOP advisors. Our lawyers' individual experience ranges from 10 to almost 50 years.
We have clients throughout the United States, including Guam.
We guide corporate and individual clients, their attorneys and other trusted advisors through the use of employee ownership and other strategies to create exit plans, succession plans and incentive compensation systems. We also represent lenders and independent fiduciaries in ESOP transactions. Unlike many of our middle market competitors, we are an "ESOP Plus" firm that will point clients toward outright sales, private equity infusions, management buyouts or other exit tools if an ESOP is not appropriate.
We provide counsel to clients on non-qualified deferred compensation arrangements, issues relating to 401(k) plans and IRS and US Department of Labor audits relating to employee pension benefit plans.
Our typical transaction size ranges between $2 million and $50 million, but we have represented clients in $100 million, $500 Million and $1.1 billion transactions in the last several years.
Our subject matter expertise draws on tax, merger & acquisition and employee benefits law. For over 30 years I was a member of the executive committee of the Tax Section of the New York State Bar Association. Our lawyers are also members of The ESOP Association, the National Center for Employee Ownership and the American College of Employee Benefits Counsel.
The bulk of our employee ownership practice is driven by the demography of the baby boom, so we are somewhat less affected by cyclical economic trends than are other merger and acquisition specialists. Our recent expansion into more ERISA-based areas of practice is intended to position our younger partners to continue a successful practice into the next demographic wave.
We do not have employees other than our 5 partners, and we use technology extensively to keep our overhead very low.
Our positioning as a small, low-overhead boutique with deep subject matter expertise and experience gives us a competitive advantage over many traditionally organized law firms. 
There are only a few of the very large firms, including Morgan Lewis, McDermott Will and Greenberg Traurig that compete effectively in our space.  We have worked on a number of transactions with those firms.
Our ESOP Plus practice is described more fully at: ESOPPlus.com.
All of our offices are in relatively small but sophisticated cities where we have many individual opportunities to participate in a wide variety of political, civic, social and athletic opportunities. The opportunity to make positive changes in our communities also offers wonderful advantages to us individually by contributing to lifelong learning and continuous personal growth.
Stress in my life arises principally out of concern for whether I have done the best job for my clients. The relatively easy pace of life in Rochester and West Hartford allows our lawyers to juggle job, family, and other commitments with comparative ease. I spend 30 to 40 hours per week on matters related to our practice.
We earn an average partner compensation that is similar to that earned at other successful small firms in western New York and central Connecticut. Our partner compensation is not high by absolute dollar comparison with the top compensation in New York or Washington, but it is comparable when adjusted for the relative cost of living. More importantly, we can preserve the lifestyle values that are important to us and to our families.
You owe it to yourself to consider smaller (I think Yale calls them "modest") cities and a highly-specialized boutique practice. You can be a big fish in a small pond, you can still participate in national and international practice areas and you can live a more rounded life than your classmates who work 2,500 billable hours per year in New York, Washington or London without any reasonable guarantee of job security.
Updated September 2021