Yale Law School Today
Monday, July 11, 2022
---
In The Press
Financial Times
This article mentions Professor of Law John Morley's lawsuit on behalf of a PSTH shareholder against Ackman.
Friday, July 8, 2022
---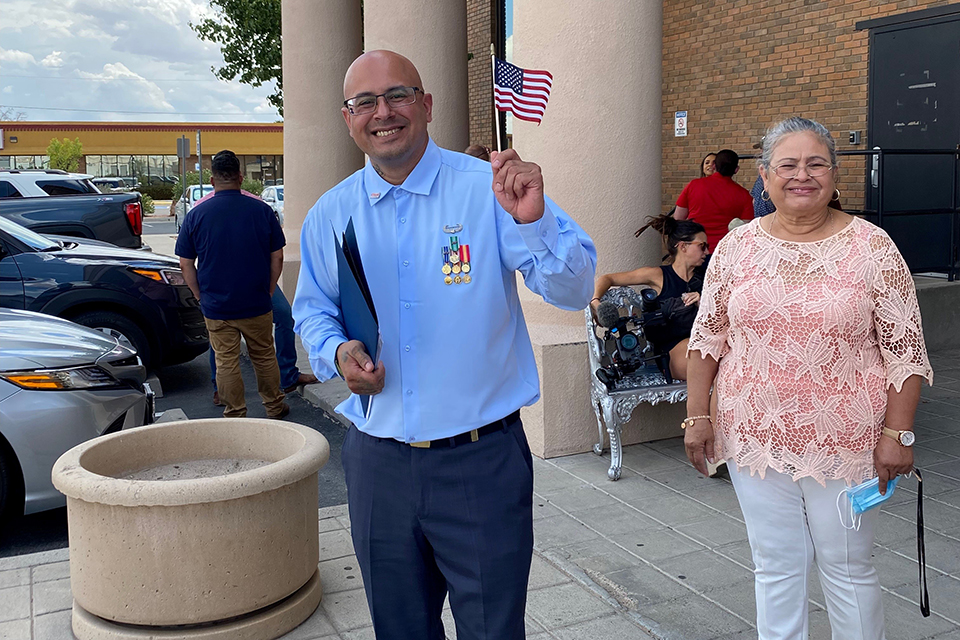 Veterans Legal Services Clinic client Ivan Ocon returned to the U.S. after being deported to Mexico in 2016. With the clinic's help, he became a U.S. citizen on July 7.
Wednesday, July 6, 2022
---
Jessica Tueller '21 (left), a Robina Fellow at the Inter-American Commission on Human Rights, worked with with former Commissioner Flávia Piovesan (center), and Human Rights Specialist Manuel Canahui.
Tuesday, May 3, 2022
---
1:05:19
Monday, April 18, 2022
---
43:56
Sunday, July 24, 2022
---
In The Press
Wall Street Journal
Professor of Law Zachary Liscow '15 was interviewed about why American infrastructure projects are so costly.
Sunday, July 24, 2022
---
In The Press
USA TODAY/ 5 Things Podcast
Associate Director for Collections and Special Projects and Lecturer in Legal Research Fred R. Shapiro was interviewed about popular misquotations.