Yale Law School Today
Wednesday, September 29, 2021
---
A new exhibit at the Lillian Goldman Law Library chronicles some of the responses to the Attica prison uprising of 1971, prompted by its 50th anniversary.
Tuesday, September 28, 2021
---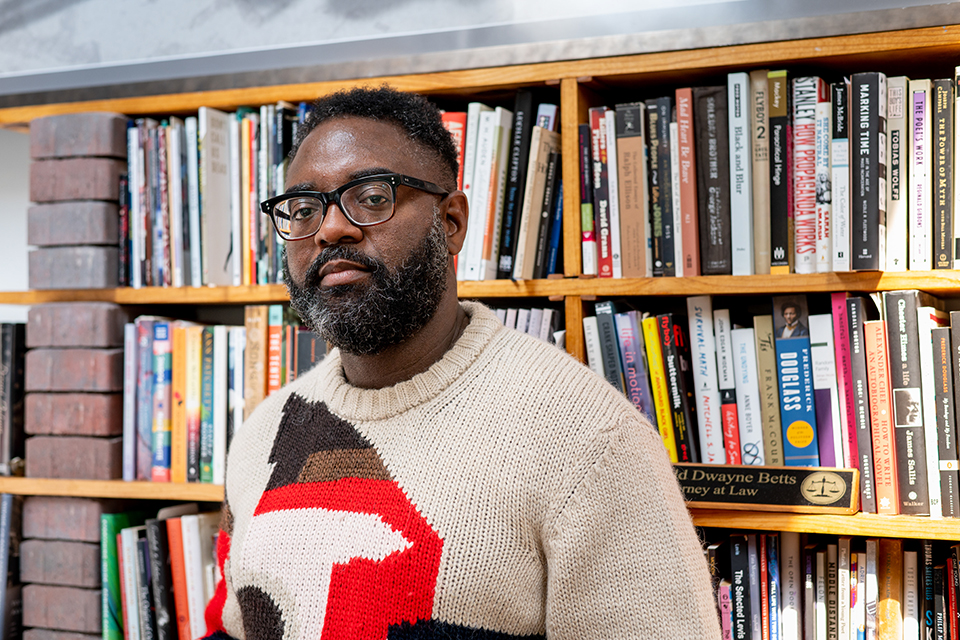 Reginald Dwayne Betts '16, is Director of Freedom Reads, which aims to give incarcerated people access to the power of literature. Credit John D. and Catherine T. MacArthur Foundation
Event
12:10PM to 1:15PM
Online

Wednesday, March 10, 2021
---
1:35:08
Monday, March 1, 2021
---
4:19
Thursday, October 7, 2021
---
In The Press
New Haven Register
A news report describes an Information Society Project panel discussion featuring a former Facebook employee who is now speaking out against the company.
Thursday, September 30, 2021
---
In The Press
The Regulatory Review
A paper by William K. Townsend Professor of Law Professor of Law Nicholas R. Parrillo on an early exercise of federal administrative power is summarized.