Speakers
---
Keynote Address
Sheldon Whitehouse
U.S. Senator Sheldon Whitehouse is fighting to reduce carbon pollution, protect our air and water, and position America as a leader in the clean energy economy.  As a member of the Senate Environment and Public Works Committee, he plays a key role in crafting policies addressing climate change and environmental protection.  He has earned a lifetime score of 98 percent on LCV's National Environmental Scorecard. As Rhode Island's U.S. Attorney, Whitehouse led the 1997 investigation into the North Cape oil spill and secured more than $9 million in criminal penalties for restoration of Narragansett Bay.  Since his election to the Senate in 2006, he has continued to fight the big polluters, calling on the Obama Administration to curb emissions of toxic mercury and smog, as well as interstate pollution that harms residents in Rhode Island and other eastern states.  Senator Whitehouse understands that our economy and our way of life depend on the health of our oceans.  That's why he joined with Democrats and Republicans to form the Senate Oceans Caucus to respond to the pressures of pollution and commercial activity.  He is also working to establish a National Endowment for the Oceans, a dedicated funding source for ocean and coastal research and restoration.  Every week, Senator Whitehouse speaks out on the Floor of the Senate, calling on our leaders to wake up to the threat of climate change.  He co-founded the Bicameral Task Force on Climate Change and the Senate Climate Action Task Force to further build awareness and to pursue real solutions to the alarming challenges of a changing climate.  In 2014, Whitehouse introduced legislation to put a fee on carbon pollution – establishing a market incentive to reduce emissions while generating as much as $2 trillion dollar over ten years. A graduate of Yale University and the University of Virginia School of Law, Whitehouse served as United States Attorney and Attorney General of Rhode Island before being elected to the United States Senate in 2006.  He and his wife Sandra, a marine biologist and environmental advocate, live in Newport.  They have two children.
---
Opening Remarks
Toni Harp
Toni was raised in Salt Lake City, Utah, the youngest of six children; an African-American Baptist in a primarily white, almost universally Mormon community. Both of her parents worked to support the family. Her mother was a Teamster and worked for Greyhound Bus Lines while her father worked for the Santa Fe Railroad. Toni's tireless work ethic is a function of lessons learned from her parents. In the 1960s, Toni moved to the south side of Chicago to attend college. She earned a degree and began working for the American Society of Planning Officials. Her lifelong interest in urban planning and how cities work can be traced to that first job. From there, Toni was recruited to study at Yale's School of Architecture where she earned a Master's degree. One of Toni's early lessons about the rewards of activism was the result of a social justice matter when she worked for the City of New Haven. Toni helped organize AFSCME Local 3144, a management union, and she became the Human Resources Department's first union steward. Toni's enduring respect for working people and her tireless advocacy for issues important to all citizens has been unwavering since. Toni's public service in elected office began, first as a member of New Haven's Board of Aldermen, and then, for the past 20 years, as Senator for the 10th District. Then-Senator Harp recently co-chaired the state's Achievement Gap Task Force, created to address the undeniable disparity in educational access and performance, which exists along ethnic, cultural, and socioeconomic lines. Recommendations made by the task force helped the state live up to its Constitutional mandate to provide every student an equal educational opportunity and meet its moral obligation to prepare the next generation for responsible, productive lives. Last year, Mayor Harp played a pivotal role -- as senator -- in passing Connecticut's new law to address Gun Violence Prevention and Children's Safety. Toni was co-chair of the Mental Health Services Working Group, making recommendations built into the new law about providing mental health first aid services and taking advantage of enhanced behavioral health screening opportunities. Toni Harp has lived in New Haven for more than 40 years – for more than half that time she was the Homeless Service Director at the Cornell Scott Hill Health Center. She is the proud mother of three grown and accomplished children—Djana, Jamil, and Matthew.
---
Panel I: Towards a Renewed Energy & Transportation Infrastructure
Daniel Esty
Daniel C. Esty is the Hillhouse Professor of Environmental Law and Policy, with appointments at both the Yale Law School and the Yale School of Forestry & Environmental Studies. He is also the Director of the Yale Center for Environmental Law and Policy as well as the Center for Business and the Environment at Yale. Until 2014, he served as Commissioner of the Connecticut Department of Energy and Environmental Protection (DEEP), the state agency with primary responsibility for protecting Connecticut's environment, natural resources, and wildlife and for maintaining Connecticut's state parks and forests. Professor Esty's research has focused on "next generation" regulation and the relationships between the environment and trade, competitiveness, governance, and development. He is the author or editor of nine books and numerous articles on environmental policy issues. His recent research interests concentrate on innovation and environment, global administrative law, data-driven environmental decision-making, environmental governance, corporate environmental strategy, and environmental protection in the information age. In 2007 - 2008, he served as an Obama campaign advisor on energy and environmental issues, as a surrogate speaker and debater, and as a member of the Presidential Transition Team. In 2002, Professor Esty received the American Bar Association Award for Distinguished Achievement in Environmental Law and Policy. Prior to coming to Yale, Professor Esty served in a variety of senior positions in the U.S. Environmental Protection Agency. Professor Esty earned an A.B. from Harvard, an M.A. as a Rhodes Scholar at Oxford, and a J.D. from Yale.
Robert Yaro
Robert D. Yaro is President Emeritus of Regional Plan Association and a senior advisor to the organization. RPA promotes the livability, vitality and sustainability of the New York metropolitan region. He led development of and co-authored RPA's Third Regional Plan, A Region at Risk, and has authored and co-authored numerous papers on articles on planning and infrastructure for the five boroughs and the metropolitan region. He founded and co-chairs America 2050, RPA's initiative to create a national development and infrastructure plan. He has worked for years to protect important lanndel15apes and develop parks and public spaces in New York and New England. He is a member of NYC's Sustainability Advisory Board, which helped prepare PlaNYC 2030, and of New York City's Waterfront Advisory Committee. Governor Andrew Cuomo appointed him to the New York Works Task Force, which is developing a long-range infrastructure investment strategy for New York State. He is co-chair of the Empire State Transportation Alliance, on the board of the Forum for Urban Design, and an honorary member of the Royal Town Planning Institute. Yaro holds a Master's in City and Regional Planning from Harvard University and a Bachelor's in Urban Studies from Wesleyan University. In addition to leading RPA, Yaro is Professor of Practice at the University of Pennsylvania and has consulted on city and regional planning issues across the U.S. and in Europe, China, Japan, Turkey, and North Africa.
Rick Umoff
Rick Umoff joined SEIA in 2013 as Counsel and Regulatory Affairs Manager of State Affairs. Rick provides legal and regulatory support on solar energy matters throughout the United States.  Rick has worked on regulatory issues and renewable energy policy at 3Degrees, Inc., the Center for Resource Solutions, and the California Public Utilities Commission. Rick received his B.A. from the University of California at Santa Cruz and his J.D. from the University of San Francisco.
Angel Hsu
Dr. Angel Hsu graduated from the Yale School of Forestry and Environmental Studies in 2013 and is now an Associate Research Scientist and Lecturer at FES, as well as director of the Environmental Performance Measurement program area.Her research focuses on Chinese environmental performance measurement, governance, and policy. Prior to coming to Yale, she was at the World Resources Institute (WRI), a non-profit environmental think tank in Washington, D.C., where she helped to develop corporate greenhouse gas reporting initiatives in developing countries and managed the GHG Protocol's programs in China. She has a Master of Philosophy degree in Environmental Policy from the University of Cambridge and a BS in Biology and BA in Political Science from Wake Forest University in Winston-Salem, North Carolina.
Bryan Garcia
Bryan Garcia was named president and CEO of the Connecticut Green Bank in 2011. He oversees the nation's first state-level green bank.  In that role, he is responsible for using limited public funds to attract and deploy private investment in clean energy in Connecticut.  The "green bank model" is demonstrating that more clean energy can be deployed at a faster rate while using public funds more responsibly.Prior to joining the Green Bank, Garcia was program director for the Yale Center for Business and the Environment. At Yale, Garcia led efforts to develop a leading global program responsible for preparing environmental leaders for business and society. He was co-editor of Carbon Finance: Environmental Market Solutions to Climate Change and Carbon Finance II: Investing in Forests for Climate Protection, publications that present the opinions and experiences of leading practitioners in finance, global carbon markets, and the business of climate change.Garcia co-founded Earth Markets, a Connecticut-based company that helped accelerate the deployment of clean energy in homes through the U.S. Department of Energy backed Neighbor to Neighbor Energy Challenge.  He was director of energy market initiatives at the Connecticut Clean Energy Fund, where he created the Connecticut Clean Energy Communities Program and served as the climate change coordinator for the Governor's Steering Committee on Climate Change, which he won a leadership award from Governor M. Jodi Rell and Chair of the Committee, Commissioner Gina McCarthy.
---
Panel II: Expanding Environmental Communications
Tom Zeller
Tom Zeller Jr. is an American reporter, writer and visual journalist who has spent nearly two decades covering technology, energy policy, poverty and the environment for a variety of national publications, including The New York Times, National Geographic Magazine, The Huffington Post, Bloomberg and Forbes. Tom has earned numerous awards for his work, including prizes from the Society for News Design and from the University of Navarra's distinguished Malofiej Awards for visual and interactive packages designed for The New York Times during the run-up to the wars in Iraq and Afghanistan, as well as The Times' Pulitzer Prize-winning series on race relations in America. Tom is an avid hiker, kayaker and trail runner, and he has focused in latter years on covering the often fractious intersection of science, economics and public policy, particularly as they relate to energy development, climate change and environmental conservation -- topics he covered in the U.S. and abroad for both The New York Times and The Huffington Post. In 2013,  Tom was awarded a prestigious Knight Science Journalism Fellowship at the Massachusetts Institute of Technology, where he spent a year studying environmental decision-making and climate policy. He is currently an independent writer based in Western Massachusetts.
Andrew Revkin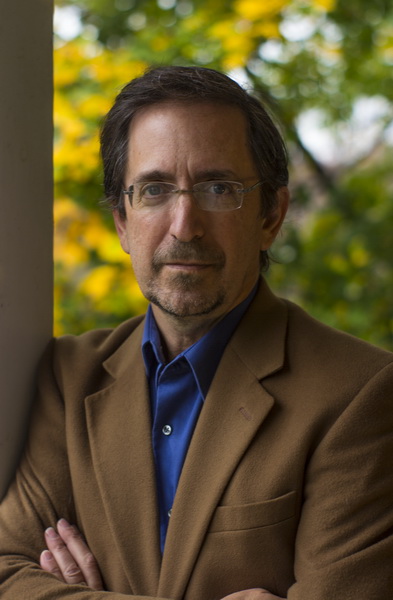 Andrew Revkin, the Senior Fellow for Environmental Understanding at Pace University, has been writing about environmental and social sustainability for more than three decades, from the Amazon to the White House, the Hudson Valley to the North Pole, mainly for The New York Times. He has won the top awards in science journalism multiple times, along with a Guggenheim Fellowship. He has written on global warming science and solutions and energy issues since the 1980s. At Pace, he teaches courses in blogging, environmental communication and documentary film. He has written acclaimed books on global warming, the changing Arctic and the violent assault on the Amazon rain forest, as well as three book chapters on science communication. Drawing on his experience with his Times blog, Dot Earth, which Time Magazine named one of the top 25 blogs in 2013, Revkin speaks to audiences around the world about paths to progress on a turbulent planet. In spare moments, Revkin is a performing songwriter. He was a longtime accompanist for Pete Seeger and recently released his first album of original songs, which was hailed as a "tasty mix of roots goulash" on Jambands, an influential music website. Two films have been based on his work: "Rock Star" (Warner Brothers, 2001) and "The Burning Season" (HBO, 1994), which starred Raul Julia and won two Emmy Awards and three Golden Globes.
Rich Powell
Rich Powell is a Partner and Chief Operating Officer at the ClearPath Foundation.  He leads content and analysis for ClearPath's Climate and Energy Program, and is based in Charlotte, NC.  Previously, he was with the Sustainability and Resource Productivity Practice of McKinsey & Company, based in Washington, D.C. and Jakarta, Indonesia.  His work at McKinsey included clean energy strategy, ecosystem conservation through resource productivity, residential energy efficiency, climate adaptation, and water access.  He served clients across the private, public, and social sectors.  Before this, Rich focused on Arctic conservation and climate change.  He holds a B.A. from Harvard in Environmental Science and Public Policy, and a J.D. from New York University.
Mary Evelyn Tucker
Mary Evelyn Tucker is a Senior Lecturer and Senior Research Scholar at Yale University where she teaches in a joint master's program between the School of Forestry & Environmental Studies and the Divinity School. She is a co-founder and co-director with John Grim of the Forum on Religion and Ecology at Yale. Together they organized a series of ten conferences on World Religions and Ecology at the Center for the Study of World Religions at Harvard. She is also the author of Worldly Wonder: Religions Enter Their Ecological Phase (Open Court, 2003) and with John Grim of a new book, Ecology and Religion (Island Press, 2014). She served on the International Earth Charter Drafting Committee from 1997-2000 and was a member of the Earth Charter International Council. In 2011 Tucker completed the Journey of the Universe with Brian Swimme, which includes a book from Yale University Press, an Emmy award winning film on PBS and Netflix, and an educational series of 20 interviews.
---
Workshop: The Way Forward: Community Resilience and New Economies at the Nexus of Environment and Justice
Chris Tittle
Chris is passionate about cultivating more democratic and place-based models for community resilience. As the Sustainable Economies Law Center's Director of Organizational Resilience, he is focused on democratic governance for the new economy, and stewards much of SELC's internal resilience and funding strategies. He also contributes to SELC's Community Currencies, Resilient Communities Legal Cafe, and Housing & Land programs. As an advocate of self-directed (and debt-free) education, he is also training to become a lawyer through the California Law Office Study program, a practice-based alternative to law school. Prior to training as a law apprentice, Chris completed an MA in Economics for Transition at Schumacher College, an international transformative learning center near Totnes, UK. His dissertation explored permaculture and a Rights of Nature framework as more culturally-appropriate and generative responses to climate change adaptation in the Global South. He earned his BA in Non-Western History and Poverty Studies from Washington and Lee University, and his writing can be found on Shareable.net, MNN.com, CommonsTransition.org, and his blog at oaktreegarden.wordpress.com.
Jacqueline Patterson
Jacqueline Patterson is the Director of the NAACP Environmental and Climate Justice Program. Since 2007 Patterson has served as coordinator & co-founder of Women of Color United. Jacqui Patterson has worked as a researcher, program manager, coordinator, advocate and activist working on women's rights, violence against women, HIV&AIDS, racial justice, economic justice, and environmental and climate justice. Patterson served as a Senior Women's Rights Policy Analyst for ActionAid where she integrated a women's rights lens for the issues of food rights, macroeconomics, and climate change as well as the intersection of violence against women and HIV&AIDS.  Previously, she served as Assistant Vice-President of HIV/AIDS Programs for IMA World Health providing management and technical assistance to medical facilities and programs in 23 countries in Africa and the Caribbean. Patterson served as the Outreach Project Associate for the Center on Budget and Policy Priorities, and Research Coordinator for Johns Hopkins University. She also served as a U.S. Peace Corps Volunteer in Jamaica, West Indies. Patterson holds a master's degree in social work from the University of Maryland and a master's degree in public health from Johns Hopkins University. She currently serves on the International Committee of the US Social Forum, the Advisory Committee for The Grandmothers' Project and the Gulf Guardian Fellowship Program, and the Steering Committees of Interfaith Moral Action on Climate Change and the Green Group Board Members of Color, as well as on the Board of Directors for the Institute of the Black World, Center for Story Based Strategy and the US Climate Action Network.
---
Workshop: Addressing Climate Change through the Clean Air Act: The EPA's Plan for "Cleaning Up" Power Plant Emissions
Robert Klee
Rob Klee is the Commissioner of Connecticut's Department of Energy and Environmental Protection (DEEP). Commissioner Klee was appointed by Governor Dannel P. Malloy in January 2014. DEEP is the state agency charged with conserving, improving and protecting the state's natural resources and environment, providing first rate outdoor recreation opportunities, and bringing cheaper,cleaner, and more reliable energy to Connecticut's residents and businesses. DEEP is focused on integrating energy and environmental policies and helping Connecticut to build a sustainable and prosperous 21stcenturyeconomy.Commissioner Klee joined DEEP in April 2011 as Chief of Staff. In that role he oversaw the work of the agency, supported the efforts of the Commissioner, and advised the Commissioner and senior staff on a wide range of environmental and energy policy issues.Prior to joining state service, Commissioner Klee was an attorney with Wiggin and Dana LLP, in New Haven, where he specialized in appellate work and energy and environmental law.From 2004 to 2005 Commissioner Klee worked as a Law Clerk for the U.S. District Court in Connecticut and from 2005 to 2006 as a Law Clerk for the U.S. Second Circuit Court of Appeals. He served as a Research Affiliate in the Yale School of Forestry and Environmental Studies from 2006 to 2008.Commissioner Klee holds a Ph.D. from Yale's School of Forestry & Environmental Studies in industrial ecology, a law degree from Yale, and an undergraduate degree from Princeton in geology and environmental science.
David Hawkins
David G. Hawkins began his work in "public interest" law upon graduation from Columbia University Law School in 1970. He joined the Natural Resources Defense Council's (NRDC) Washington, DC office in 1971 as one of the organization's first staff members. In 1977, Mr. Hawkins was appointed by President Carter to be Assistant Administrator for Air, Noise, and Radiation at the Environmental Protection Agency. During his time at EPA, he was responsible for initiating major new programs under the 1977 Amendments to the Clean Air Act. With President Reagan's election in 1981, Mr. Hawkins returned to NRDC to co-direct NRDC's Clean Air Program. In 1990, Mr. Hawkins became Director of NRDC's Air and Energy Program, and in 2000 he became the Director of NRDC's Climate Center. NRDC's climate work focuses on advancing policies and programs to reduce the pollution responsible for global warming. Mr. Hawkins has worked with Congress, the Executive Branch, and various members of the business community to design policies that will slow, stop and reduce the emissions of global warming pollution. Mr. Hawkins is recognized as an expert on advanced coal technologies and carbon dioxide capture and storage.  He assumed his current position as Director, NRDC Climate Programs in 2011. Mr. Hawkins currently serves on the boards of the Woods Hole Research Center, Resources for the Future and the Center for Clean Air Policy.  He has previously served on the Board on Environmental and Energy Systems of the National Academy of Sciences and the U.S. Department of Energy's Climate Change Science Program Product Development Advisory Committee. Mr. Hawkins participated in the Intergovernmental Panel on Climate Change's Special Report on Carbon Dioxide Capture and Storage and in the IPCC's Fourth Assessment Report on climate change.
Karen Palmer
Karen Palmer is a Senior Fellow and Research Director at Resources for the Future in Washington, DC.  Dr. Palmer specializes in the economics of environmental regulation and public utility regulation, with a focus on electricity. Her work seeks to improve the design of incentive-based environmental and technology regulations that influence the electric utility sector. She has also written several papers on the economics of the energy efficiency gap and of different policy approaches to address it. She is co-author of the book, Alternating Currents:  Electricity Markets and Public Policy, published by RFF Press in 2002.  In the 1990s, Dr. Palmer spent six months as a visiting economist in the Office of Economic Policy at the Federal Energy Regulatory Commission.  She has served on two National Research Council study panels, one on New Source Review for stationary sources and a second on the future of electricity from renewables and she serves on several advisory panels, including the Research Advisory Board to the American Council for an Energy Efficient Economy. Dr. Palmer received her Ph.D. in economics from Boston College in 1990.
---
Workshop: From Striving to Thriving:  Collaborating on Policy and Practice to Revitalize Overburdened Communities
Suzi Ruhl
B. Suzi Ruhl is currently Senior Attorney Advisor for the US EPA Office of Environmental Justice. In this capacity, she works to integrate environmental justice in agency decision-making, supports community based action, and fosters administration wide action that promotes healthy, equitable, resilient and sustainable communities for overburdened populations. She is Co-Chair of the National Environmental Policy Act (NEPA) Committee of the Federal Interagency Working Group on Environmental Justice and is Co-Chair of Team-EJ of the HUD-DOT-EPA Partnership for Sustainable Communities. Since her arrival to EPA in 2009, Ms. Ruhl has won three National Honor Awards: 2010 Gold Medal for the HUD-DOT-EPA Partnership for Sustainable Communities; 2011 Gold Medal for Mountain Top Mining Guidance Team; and, 2011 Silver Medal for Keystone Pipeline NEPA Review. She has also won two Office of Enforcement and Compliance Assurance Awards: 2013 Bronze Award for NEPA Committee of the Federal IWG on EJ and 2013 Bronze Award for the I-710 Corridor Draft EIS Air Quality Mitigation and Environmental Justice Team. Prior to this position, she was the Director of the Public Health and Law Program for the Environmental Law Institute. She is also the founder and former President of the Legal Environmental Assistance Foundation, Inc. (LEAF). Ms. Ruhl has been an Assistant Clinical Professor of Epidemiology and Public Health at the New York State University School of Optometry and has had a Courtesy Faculty Appointment to the Institute of Public Health at Florida A&M University.
Natasha Rivera-LaButhie
Natasha Rivera-LaButhie is a HUB site coordinator for the MOMS Partnership Stop & Shop New Haven location. Natasha started with MOMS Partnership as a Community Mental Health Ambassador and as she has grown with the Partnership her roles have expanded and deepened through her commitment and community creditability.  Natasha decided at a young age she wanted to contribute to her hometown of New Haven and make a difference. Vocationally, Natasha is a licensed cosmetologist and a certified massage therapist, and believes that her professional background gives her transferable skills that are focused on improving the physical and emotional well-being of a person, which has changed her focus from the individual to community health.As a mother of three children, in the past Natasha struggled to find quality programs that met her family's basic needs. Her experiences in the community has directed her to the path of wanting to improve services not only for her community but for future generations.  In her current role with MOMS Partnerhsip, she serves as a platform to be a voice for New Haven families.Outside of work she enjoys free time with her husband and children, her extended family and friends, in addition to her cosmetology and massage therapy career.
Edith Pestana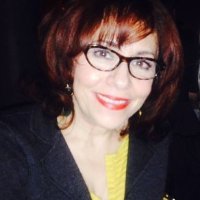 Edith Pestana received her BA and MS in Geology from Rutgers University during which time she tutored and taught problem solving courses at Rutgers to students from inner city schools.  She was also a science docent at the Newark Museum teaching inner city kids and persons with mental disabilities for five years. She moved to Houston, Texas in the mid 1980's and worked in environmental consulting traveling extensively across the country where she first became aware of the environmental inequities in lower socioeconomic and minority communities. In 1988 she moved to New Haven, CT and subsequently received an MPH from Yale Medical School. In 1990 she began working as an epidemiologist for the Connecticut Department of Public Health and performing exposure assessments on Superfund sites and reviewed and provided comments on the State's Lead Poisoning Prevention Regulations. Since 1994, she's been with the Connecticut Department of Energy and Environmental Protection as the first Administrator of the Environmental Justice Program. At CTDEEP, she was responsible for the oldest continuous environmental justice program in the country including the program's design, development and implementation.  She has served on numerous advisory boards and commissions including, the USEPA National Environmental Justice Advisory Council, the Connecticut Commission on Human Rights and Opportunities, Yale Medical School's Department of Pediatrics' Adopt- A- Doc Program, the State Lead Poisoning Prevention Task Force, the State Housing Code Task Force, the Yale University Peabody Museum Associates Council and the Connecticut Trust for Historic Preservation.She has received numerous awards including the Public Service Award from the Secretary of State, the Hartford Environmental Justice Network's Government Leadership Award, the CT Department of Environmental Protection Distinguished Service Award, and placed on the Public Service Honor Roll by the Association of Yale Alumni in Public Health for a career serving the social mission of public health. She has also published government public health assessments, and numerous articles and curriculum on environmental justice.
Paul Clark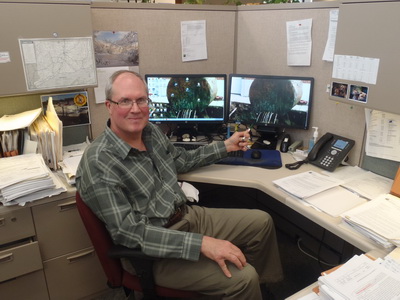 Paul Clark earned a B.S. in Earth Science from Keene State College, Keene, N.H. in 1983 and since then has been active as leader in the environmental testing, assessment and cleanup field.  For twenty-five years Paul has been DEEP's lead enforcement analyst assessing environmental impacts at gas station sites where leaks of petroleum from Underground Storage Tanks (USTs) has adversely impacted soil and groundwater resources.  As LUST Coordinator, Paul compels station owners and operators to fully comply with the State's release response and corrective action sections of the Department's UST Regulations, Remediation Standard Regulations and Connecticut General Statutes.  Paul was a past president of The New England Chromatography Council, Yale University and recipient of DEEP's Green Circle and Distinguished Service Awards. Paul's talk will highlight DEEP's recent efforts to cleanup gas stations in urban settings using $2 million in Federal American Recovery and Reinvestment Act (ARRA) Stimulus grant funds administered by the EPA.  Specifically, one success story highlighted will be the cleanup of soil around a "blighted" abandoned gas station recently purchased by a local Baptist Church on Dixwell Avenue, in New Haven. This cleanup action relieved the Church of the legal stigma associated with owning a polluted property and helped them get closer to achieving their dream of building, through applying for CT Department of Economic and Community Development grant funds, a "green friendly" senior center and community betterment training center.
---
Workshop: Clean Energy's Backbone: Transmission Law and Policy
Shelley Welton
Shelley Welton is a PhD in Law candidate at Yale. Her research focuses on how climate change is transforming U.S. energy law and energy governance, drawing from the fields of energy, environmental, and administrative law. Shelley holds a JD from New York University School of Law, an MPA in environmental science and policy from Columbia University's School of International and Public Affairs, and a BA in Environmental Studies from UNC-Chapel Hill. Before coming to Yale, Shelley worked as the Deputy Director and Earth Institute Climate Law Fellow at Columbia Law School's Center for Climate Change Law and served as a clerk for Judge David Trager in the Eastern District of New York and Judge Allyson Duncan on the Fourth Circuit Court of Appeals.
Rich Sedano
Richard Sedano is director of RAP's U.S. programs. He advises state commissions and other decision-makers, often working with them in workshop settings, on energy efficiency, demand response, renewable energy, pricing, smart grid, transmission, and wholesale electric market issues. Mr. Sedano is also engaged in several projects that address the "power sector of the future." In December 2012, he was elected to RAP's board of directors. Prior to joining RAP in 2001, Mr. Sedano served as commissioner for nine years and held various engineering staff positions with the Vermont Department of Public Service (VDPS). VDPS represents utility consumers in all regulatory matters and acts as the state's energy office and consumer advocate. He also worked as an engineer in power generation for Philadelphia Electric Company. In November 2009, Mr. Sedano was awarded the National Association of Regulatory Utility Commissioners' Mary Kilmarx Award. In September 2011, the National Association of State Energy Officials (NASEO) presented him with an award for his service. Mr. Sedano served as chair of NASEO from 1998-2000. He is a member of the board of directors of Northeast Energy Efficiency Partnerships and co-chair of its Evaluation, Measurement, and Verification Forum. Mr. Sedano received his bachelor's in engineering from Brown University and his master's degree in engineering management from Drexel University.
---
Workshop: Climate Change and Native Nations: The Search for Legal Remedies
Elizabeth Kronk Warner
Elizabeth Kronk Warner joined the KU Law faculty in June 2012. Prior to her arrival at KU, Warner served on the law faculties at Texas Tech University and the University of Montana. In 2010, Warner was selected to serve as an Environmental Justice Young Fellow through the Woodrow Wilson International Center for Scholars and U.S.-China Partnership for Environmental Law at Vermont Law School. She has also served as a visiting professor at Xiamen University in Xiamen, China, and Bahcesehir University in Istanbul, Turkey. In 2014, Warner received the Immel Award for Excellence in Teaching. Her scholarship, which focuses primarily on the intersection of Indian Law and Environmental Law, is published in several prominent journals, including the Arizona Law Review, Colorado Law Review and Columbia Journal of Environmental Law. She is also co-author of the casebook, Native American Natural Resources. In addition to teaching, Warner serves as an appellate judge for the Sault Ste. Marie Tribe of Chippewa Indians Court of Appeals in Michigan. Before entering academia, Warner practiced environmental, Indian, and energy law as an associate in the Washington, D.C. offices of Latham & Watkins LLP and Troutman Sanders LLP. Warner previously served as chair of the Federal Bar Association Indian Law Section and was elected to the Association's national board of directors in 2011. She currently serves as chairwoman of the Kansas Advisory Committee to the U.S. Civil Rights Commission. She received her J.D. from the University of Michigan Law School and a B.S. from Cornell University. Warner is a citizen of the Sault Ste. Marie Tribe of Chippewa Indians.
---
Workshop: Beyond the Courtroom: Rule Implementation for MATS and CSAPR
David Gualtieri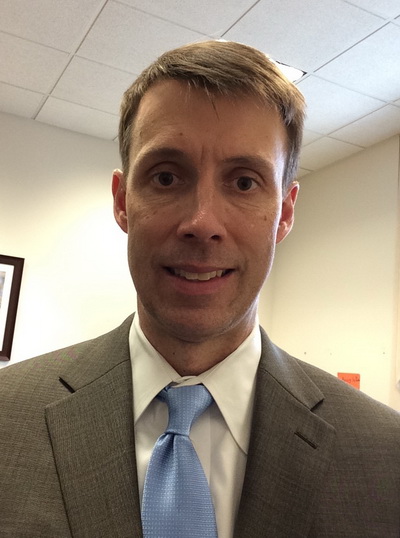 David Gualtieri is a Senior Counsel in the Department of Justice Environment and Natural Resources Division Law and Policy Section where he works on a broad array of domestic and international environmental issues, such as wildlife trafficking and greenhouse gas treaty negotiations, and U.S. amicus curiae participation in numerous cases.  Previously, Mr. Gualtieri was a Senior Attorney in ENRD's Environmental Defense Section litigating enforcement and defensive cases in federal trial and appellate courts under the federal pollution control and clean up statutes.  Representative cases include defense of the Cross-State Air Pollution Rule in EME Homer City v. EPA (D.C. Cir.) and EPA's Phase II cooling water intake rule in Surfrider v. EPA (2d Cir.).  Prior to DOJ, Mr. Gualtieri was an attorney for a large law firm, Argonne National Laboratory working on international weapons control and environmental matters, and the U.N. Commission of Experts investigating alleged war crimes in the former Yugoslavia. Mr. Gualtieri is a graduate of Harvard Law School (LL.M., 1996), DePaul University College of Law (JD, 1992), and the University of Michigan (BA, 1989).
Matt Oakes
Matt Oakes is currently a Trial Attorney with the Law and Policy Section of the Environment and Natural Resources Division of DOJ, and previously worked as a Trial Attorney in the Environmental Defense Section.  At DOJ Mr. Oakes has defended a wide range of EPA air regulations, including the MATS rule, greenhouse gas regulations, attainment designations and approvals and disapprovals of state implementation plans.  Mr. Oakes is also an Adjunct Professor at the University of Maryland School of Law, where he teaches a class on the Clean Air Act.
---
Workshop: Embedding Sustainability into Law & Policy: An Intergenerational Equity Approach to the Challenge of Global Climate Change
Timothy Damon
Timothy Damon (1989) serves as a U.S. Youth Delegate to the United Nations Framework Convention on Climate Change (UNFCCC) with SustainUS: U.S. Youth for Sustainable Development, and as the Economic Advisor of the Intergenerational Equity Group. He holds an MSc. in Climate Change and International Development from the University of East Anglia and a B.A. in Law & Policy from Dickinson College with a minor in Economics. His master's thesis examined the ethics and economics of climate change from a youth perspective, focusing on the principle of Intergenerational Equity and its implications for the practice of discounting the future in cost-benefit analysis. This work provided the basis for his winning youth education proposal in MIT's 2014 Climate CoLab contest under the Youth Action category. Timothy has also conducted research in the fields of international relations and law, while having worked extensively on campus sustainability as both a undergraduate and graduate student.
Ralien Bekkers
Ralien Bekkers (1992) is a first year Master's Candidate on Environmental Management at Yale University. She has a B.Sc. degree in Future Planet Studies from the University of Amsterdam. She is the former Dutch Youth Representative on Sustainable Development to the United Nations (2012-2014) and worked in that position primarily on post-2015 development and climate change. Moreover, she is a Student Board Member at the Yale FES Alumni Association and Board Member of the Dutch National Sustainability Organization Urgenda.  In her work and research she mainly focuses on global governance and long term corporate strategy in the light of climate, environmental and natural resource challenges.
---
Workshop: Emerging Opportunities for Global Private Land Conservation Movement
Laura Johnson
Laura Johnson is a life-long conservationist with more than 30 years experience in non-profit management. She is currently a Visiting Fellow at the Lincoln Institute of Land Policy, Cambridge MA, and is taking a lead role in launching a new international land conservation network.Laura is the immediate past president of Mass Audubon where she spent 14 years leading the country's largest independent state Audubon organization. Prior to joining Mass Audubon, she worked for 16 years at The Nature Conservancy working both as a lawyer and in positions including Massachusetts state director and northeast region vice president. Laura is the Chair of the Board of Directors of the Land Trust Alliance. She is also an Overseer of WGBH, on the Board of Advisors of the Appalachian Mountain Club (AMC), on the Board of Visitors of Mount Auburn Cemetery, and a Corporation member of the Woods Hole Oceanographic Institute. Laura served for 8 years as a founding member of the MA Department of Conservation and Recreation's Stewardship Council.Laura received a BA in history from Harvard, and a JD from NYU Law School. From 2013-2014 she was a Bullard Fellow at the Harvard Forest, Harvard University where she completed a study on private land conservation efforts around the world.
Jim Levitt
Jim Levitt is the director of the Program on Conservation Innovation at the Harvard Forest, Harvard University, based in Petersham, Massachusetts, USA, and a Fellow in the Department of Planning and Urban Form at the Lincoln Institute of Land Policy, based in Cambridge, Massachusetts. In addition, he has ongoing fellowships at the Harvard Kennedy School and at Highstead, a non-profit advancing land conservation in New England.  Levitt focuses on landmark innovations in the field of land and biodiversity conservation, both present-day and historic, that are characterized by five traits: novelty and creativity in conception, strategic significance, measurable effectiveness, international transferability, and the ability to endure. He has written and edited dozens of articles and four books on land and biodiversity conservation. He has lectured widely on the topic in venues ranging from Santiago, Chile to Beijing, China, and Stockholm, Sweden. Among his current efforts, Levitt is advising colleagues in Chile on the expansion of private land conservation initiatives and enabling legal frameworks in that nation. He is also engaged in an effort to link land conservation innovators at universities, colleges and independent research institutions around the globe. Levitt is a graduate of Yale College and the Yale School of Management (Yale SOM). He was recently named a Donaldson Fellow by Yale SOM for career achievements that "exemplify the mission of the School". Jim and his wife Jane have three children and live in Belmont, Massachusetts. The family loves to spend part of every summer on their forested land in Maine, most of which is permanently protected with a conservation easement.
Henry Tepper
Henry George Tepper has spent more than twenty years as a leader in land conservation and advocacy in both the United States and abroad. In January of 2013 he became the President of the Massachusetts Audubon Society in Lincoln Massachusetts.  At Mass Audubon, Henry directs one of the largest and most prominent conservation organizations in New England. Prior to joining Mass Audubon, Henry served as Chief Conservation Officer and a Partner at Patagonia Sur, LLC, a company that invests in, protects, and enhances large tracts of ecologically significant properties in Chilean Patagonia.  At Patagonia Sur, Henry led a team that created a practical template for a conservation easement under Chilean Law, called the Servidumbre Voluntaria, and established one of Chile's first independent land trusts, the Tierra Austral Land Trust, on whose Board he currently serves.  He also launched and continues to serve as the senior U.S. advisor to the Chilean Private Lands Conservation Initiative. Before working at Patagonia Sur, Henry served for two-and-a-half years as Vice President of State Programs for the National Audubon Society, where he oversaw nine state programs in the eastern United States as well as the organization's Atlantic Flyway Conservation Initiative. Prior to working at the National Audubon, Henry spent thirteen years at The Nature Conservancy (TNC), where he served first as the State Director in New Hampshire and then the State Director in New York State. Throughout his career, Henry has worked to advance the professional capacities of land trust organizations.  He served for four years as a member of the Land Trust Accreditation Commission, an independent program of the Land Trust Alliance, and is currently a member of the Land Trust Alliance's Leadership Council. Henry holds a B.A. from the University of Michigan and an M.A. and Admission to Doctoral Candidacy from Cornell University.
---
Workshop: The Social Cost of Carbon: From Countinghouse to Courtroom
Steve Newbold
Steve Newbold is an economist at EPA's National Center for Environmental Economics.  Steve received a PhD in ecology and a Masters degree in agricultural and resource economics from the University of California at Davis in 2002.  Steve's work focuses on methods for benefit-cost analysis of environmental policies with emphasis on climate change economics, bio-economic modeling, and non-market valuation of ecosystem services and human health.
Edward B. Zukoski
Ted Zukoski is a staff attorney in the Rocky Mountain office of Earthjustice in Denver, Colorado, where he has worked since 2002.  He litigates primarily in the area of public lands protection on behalf of conservation organizations in the Four Corners states.  Some of his recent cases involve a successful challenge to a federal agency's failure to disclose a coal mine's climate pollution, defending the Interior Department's decision to protect one million acres around the Grand Canyon from new mining claims, and limiting damaging off-road vehicle use in Canyonlands National Park.  Ted graduated from Harvard College in 1985, and spent two years in Washington, D.C. as a junior aide to U.S. Senator Daniel Patrick Moynihan.  After graduating from Yale Law School in 1992, he worked as an associate attorney in Earthjustice's Washington, D.C. office.  From 1995 to 2002, he litigated public lands issues at the Land and Water Fund of the Rockies in Boulder, Colorado.
Peter Howard
Peter Howard is the Environmental Defense Fund and Natural Resources Defense Council Climate Valuation Fellow at Policy Integrity. He holds a Ph.D. in Agricultural and Resource Economics from the University of California, Davis, where his research focused on climate change, environmental policy, and agricultural policy. Howard also holds a Bachelor of Arts from Bard College. He most recently wrote "Omitted Damages: What's Missing from the Social Cost of Carbon," in which he examines the Integrated Assessment Models used to produce the U.S. social cost of carbon estimate. He also co-authored for Nature journal "Global Warming: Improve Economic Models of Climate Change," along with Policy Integrity Director Richard Revesz, economist Kenneth Arrow, and others. In addition, he co-authored a report for the California Department of Food and Agriculture entitled Potential Economic Impacts of the February 1, 2010, Department of Pesticide Regulation Draft Restrictions to Address Pesticide Drift and Runoff to Protect Surface Water: Case Study Analysis.
---
Workshop: The Impacts of Fracking and the Way Forward
Monika Ehrman
Monika Ehrman is an associate professor of law at the University of Oklahoma College of Law. Professor Ehrman's law practice previously included oil and gas litigation and transactions in such areas as the Eagle Ford Shale, Barnett Shale, Hugoton Basin, and Permian Basin, and prior to law school she worked as a petroleum engineer. Professor Ehrman currently serves as an Editor of the Oil and Gas Reporter for the Institute for Energy Law and as a Trustee-at-Large for the Rocky Mountain Mineral Law Foundation. She performs pro bono work for Legal Aid of NorthWest Texas. Professor Ehrman received her LL.M. from Yale Law School, her J.D. from SMU Dedman School of Law, and her B.Sc. in Petroleum Engineering from the University of Alberta.
Helen Slottje
Helen Slottje is the Managing Attorney at the Community Environmental Defense Council in Ithaca, New York, and a 2014 winner of the Goldman Environmental Prize. Using a clause in the state constitution that gives municipalities the right to make local land use decisions, Ms. Slottje has provided pro-bono legal assistance to help towns across New York pass local fracking bans. More than 170 local communities throughout the state passed local laws prohibiting fracking based on Ms. Slottje's legal framework, which has also been used as a reference for towns and cities across the country where fracking is taking place.
---
Workshop: Eye on Paris: Navigating a New Climate Deal in 2015
Reed Schuler
Reed Schuler is a climate change agreement negotiator with the US Department of State, where he focuses on UN negotiations for the 2015 Paris agreement, bilateral relations with China, and climate change mitigation policy.  Reed spent a year in China as a Fulbright Fellow, where he conducted research in urban development, transportation, and sustainability. After his Fulbright research, he led an energy efficiency and renewable energy strategy project in Boston with the social impact consulting group New Sector Alliance and the environmental NGO Mass Audubon. Next, Reed started and managed an innovative, multi-sector behavior change and energy efficiency program for the Baltimore Office of Sustainability and the Baltimore Community Foundation, developing systems to build the market for energy retrofits, learn from patterns of residential energy consumption, give people better data about their energy usage, and help communities across Baltimore reduce their energy consumption and costs. He also consulted for the economic development social enterprise KickStart in Dar es Salaam, Tanzania, and worked with the building sustainability and transparency platform startup Honest Buildings and the Environmental Defense Fund during law school. Reed is a graduate of Yale Law School, where he was an Associate Fellow with the Yale World Fellows Program.