Thursday, August 3, 2017
---
Registration Open for Alumni Weekend 2017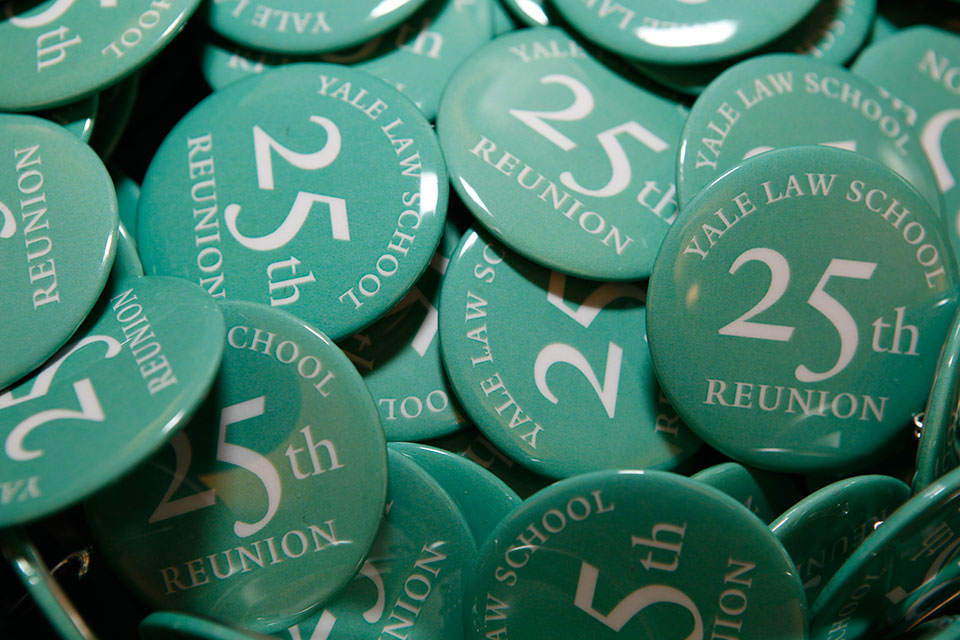 Yale Law School alumni and families will gather in New Haven on October 20–22 for Alumni Weekend 2017. Highlights of the Weekend include reunion class dinners, brunches, and activities; a student/alumni mentoring breakfast; the All Alumni Luncheon and Award of Merit Presentation; new diversity events; and panels on "A Civil Rights Agenda for the 21st Century" and "The Future of the International Legal Order."
Myron H. Thompson '72 will be the recipient of the Award of Merit on Saturday, October 21. The Award of Merit recognizes alumni or long-time faculty of Yale Law School who have made a substantial contribution to public service or to the legal profession. Previous recipients of the Award have included Secretary Hillary Clinton '73, David Boies II '66, and former Dean Harold Hongju Koh.
Myron Thompson is United States District Judge of the United States District Court for the Middle District of Alabama. He has served on that court since his nomination in 1980 by President Jimmy Carter. Judge Thompson served as Assistant Attorney General of Alabama from 1972 to 1974. He was the first African-American Assistant Attorney General for the State of Alabama, the first African-American bar examiner for the State, and the second African-American federal judge in the State. He was the Eleventh Circuit's District Judge Representative on the Judicial Conference of the United States from 2007 through 2011 and was chair of the District Judges Representatives to the Conference from 2010 through 2011. In 2013, Judge Thompson was awarded the Thurgood Marshall Award by the National Bar Association's Judicial Council in recognition of his "personal contributions and extraordinary commitment to the advancement of civil rights and for being a role model for members of the bench and bar."
The Early Bird Registration deadline is Thursday, September 7.