Yale Law School Today
Wednesday, May 4, 2022
---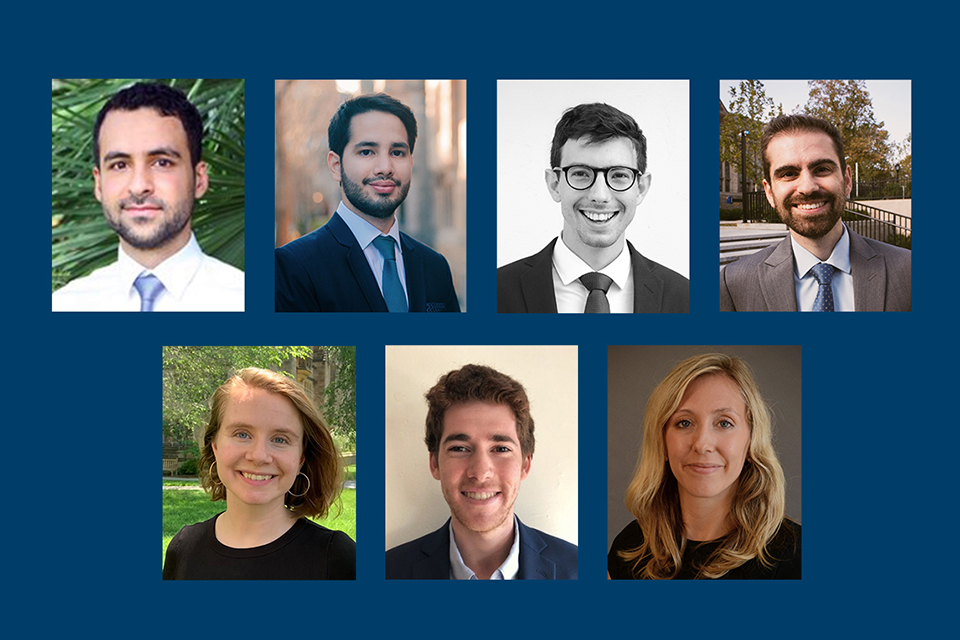 Recipients of 2022-23 Bernstein and Robina International Human Rights Fellowships, clockwise from top left: Yussef Al Tamimi '22, Rodrigo Ayala Miret '22, Luke Connell '22, Jason Gardiner '22, Megan Hauptman '21, Tim Hirschel-Burns '22, and Lena Riemer '22.
Tuesday, March 15, 2022
---
In The Press
Bloomberg
Stephen L. Carter '79 is the William Nelson Cromwell Professor of Law at Yale Law School.
Monday, March 14, 2022
---
In The Press
PBS News Hour
Arthur Liman Professor of Law Judith Resnik is quoted about Arizona's privatized prison health care system.