Yale Law School Today
Wednesday, May 4, 2022
---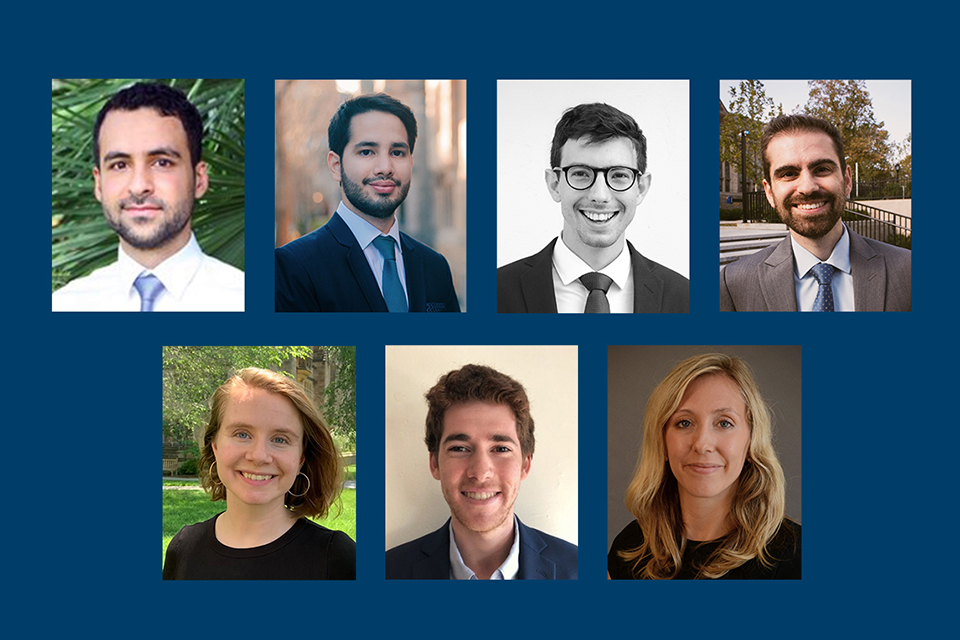 Recipients of 2022-23 Bernstein and Robina International Human Rights Fellowships, clockwise from top left: Yussef Al Tamimi '22, Rodrigo Ayala Miret '22, Luke Connell '22, Jason Gardiner '22, Megan Hauptman '21, Tim Hirschel-Burns '22, and Lena Riemer '22.
Event
4:30PM to 6:00PM
TBD

Event
4:30AM to 6:00AM
SLB Room 129

Event
4:10PM to 5:00PM
SLB Room 140

Friday, September 10, 2021
---
44:54
Wednesday, March 10, 2021
---
1:35:08
Saturday, March 12, 2022
---
In The Press
The Washington Post
Gerard C. and Bernice Latrobe Smith Professor of International Law Oona Hathaway '97 is quoted about visual evidence reporters obtained showing that Russia had attacked Ukrainian medical facilities.
Monday, March 7, 2022
---
In The Press
The Washington Post
Sterling Professor of International Law Harold Hongju Koh is quoted about a hearing before the International Court of Justice regarding Ukraine's efforts to seek an end to the Russian invasion.