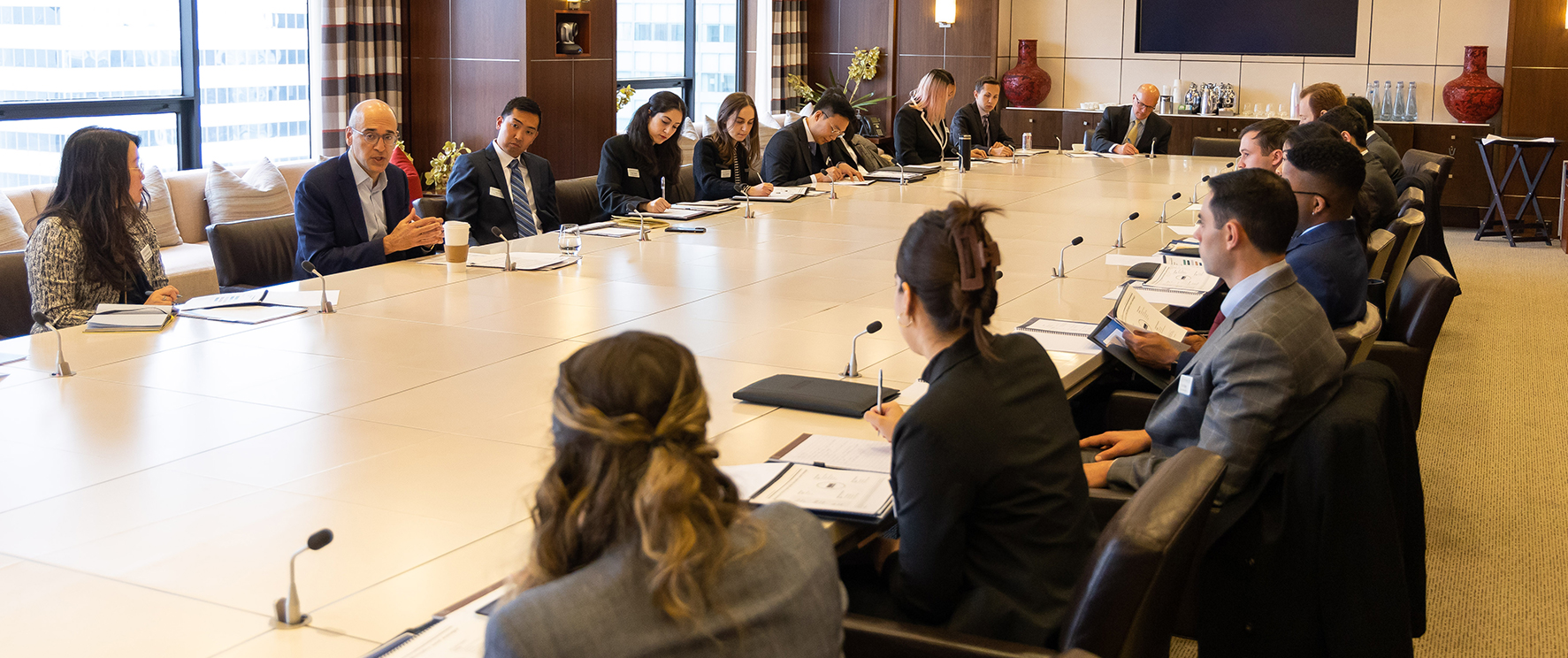 In its second year, The Tsai Leadership Program launched new courses, fellows' programs, and immersive opportunities that offer enhanced engagement with alumni.
In a series of short videos, remarkable Yale Law School alumni share stories about their leadership journeys and offer advice on charting a career path.
Through cross-disciplinary coursework, alumni mentorship networks, and access to leading experts, we prepare our students to chart a course of their choosing.
---
Multidimensional Leaders Across Every Sector
---
Ludwig Program in Public Sector Leadership
The world needs leaders fueled by purpose and guided by both the heart and mind. The Ludwig Program in Public Sector Leadership prepares students for careers in the public sector and equips them with the skills they need to make a difference in the lives of others.
Chae Initiative in Private Sector Leadership
Today's corporations and startups demand empathetic individuals who are mission-driven. The core aim of the Chae Initiative is to train wide-ranging, professionally skilled, ethical thinkers who can address complex business challenges with a cross-disciplinary skill set.
"Create a new path for yourself where you can rise or fall on your own merits. Find work that has a mission that compels you and has constant moral relevance to you."
- Bryan Leach, Class of 2005