Faculty Directors
---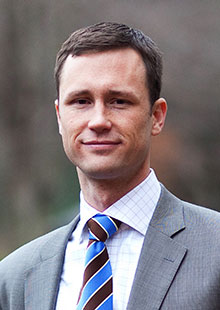 Faculty Director
Michael S. and Alexa B. Chae Initiative in Private Sector Leadership
John Morley is a Professor of Law at Yale Law School and a leading expert on the regulation and structure of investment funds, including mutual funds, private equity funds, and hedge funds. His research on investment funds is one application of a broader interest in the law and economics of organization. Morley's other research on organization includes a study of why law firms collapse and a history of the common law trust as a substitute for the corporate form. He also writes about the law of trusts and estates and serves as the reporter for the Uniform Directed Trust Act. At Yale Law School, Morley has taught classes on business organizations, securities regulation, trusts and estates, and investment management regulation. Prior to joining the Yale Law School faculty, Morley was a member of the faculty at the University of Virginia School of Law and the Executive Director of the Center for the Study of Corporate Law at Yale Law School. He received undergraduate degrees in political science and economics from the University of Utah and his law degree from Yale Law School.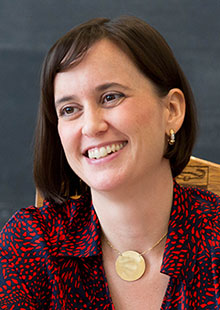 Faculty Director
Carol and Gene Ludwig Program in Public Sector Leadership
Cristina Rodríguez is the Leighton Homer Surbeck Professor of Law at Yale Law School. Her fields of research include constitutional law and theory, immigration law and policy, administrative law and process, and citizenship theory. In recent years, her work has focused on constitutional structures and institutional design. Her latest book, The President and Immigration Law (Oxford University Press, September 2020), co-authored with Adam Cox, explores the long history of presidential control over immigration policy and its implications for the future of immigration law and the presidency itself. Rodríguez joined Yale Law School in 2013 after serving for two years as Deputy Assistant Attorney General in the Office of Legal Counsel at the U.S. Department of Justice. She was on the faculty at the New York University School of Law from 2004–2012 and has been a Visiting Professor of Law at Stanford, Harvard, and Columbia Law Schools. She is a non-resident fellow at the Migration Policy Institute in Washington, D.C., a member of the American Law Institute, and a past member of the Council on Foreign Relations. In 2020, she was elected to the American Academy of Arts and Sciences. She earned her B.A. and J.D. degrees from Yale and attended Oxford University as a Rhodes Scholar, where she received a Master of Letters in Modern History. Following law school, Rodríguez clerked for Judge David S. Tatel of the U.S. Court of Appeals for the D.C. Circuit and Justice Sandra Day O'Connor of the U.S. Supreme Court.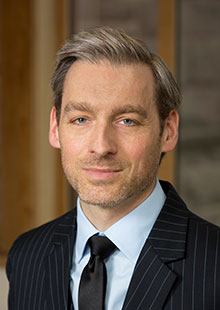 Faculty Director
Carol and Gene Ludwig Program in Public Sector Leadership
Jacob S. Hacker is Stanley Resor Professor of Political Science at Yale University. A regular policy advisor and expert commentator, he is the author or co-author of six books, numerous journal articles, and a wide range of popular writings on American politics and public policy. His latest book, written with Paul Pierson, is Let Them Eat Tweets: How the Right Rules in an Age of Extreme Inequality. Previously, the two wrote American Amnesia: How the War on Government Led Us to Forget What Made America Prosper—a New York Times Book Review Editor's Choice and a best business book of 2016 according to Strategy+Business. Their 2010 bestseller Winner-Take-All Politics: How Washington Made the Rich Richer and Turned Its Back on the Middle Class recast the debate over U.S. economic inequality, showing how the rise of the super rich in the United States is closely linked to American politics and policy. In addition, Professor Hacker is the author of a prize-winning book on health care reform (The Road to Nowhere), a widely cited study of America's public-private framework of social benefits (The Divided Welfare State), and a prescient popular-audience book on American insecurity (The Great Risk Shift), first published in 2006 and expanded, revised, and reissued in 2019. Professor Hacker is also known for his research and writings regarding health policy, especially his development of the so-called public option. A member of the American Academy of Arts and Sciences, his recent honors include election to the American Academy of Political and Social Science as the 2021 Robert A. Dahl Fellow and the 2020 Robert Ball Award of the National Academy of Social Insurance.
Staff
---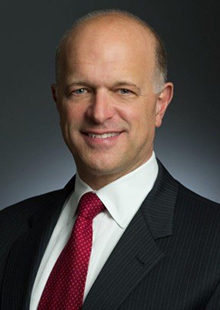 Don Carlson
Senior Executive Director
The Tsai Leadership Program at Yale Law School
 
Don Carlson is the Senior Executive Director for The Tsai Leadership Program who comes to the Law School with an extensive range of public sector, business, and legal experience.
After earning his B.A. from Williams College and his J.D. from Harvard Law School, Carlson went on to develop a breadth of professional experience and a deep expertise in negotiations. He has served as a director of many high-growth companies in business services, technology, and renewable energy. He led two successful growth-stage companies as CEO, headed the financial services division at Axiom Legal, and more recently joined with other active early-stage investors to launch Rubicon Venture Capital. Working in partnership with Goldman Sachs University, Carlson developed a comprehensive multi-level leadership curriculum built around self-awareness, empathy, principled negotiation skills, and emotional intelligence.
During his career, he has also served as Legislative Director for Congressman Joseph P. Kennedy II of Massachusetts and as Chief of Staff for Congressman James A. Himes of Connecticut. In addition, he has a deep understanding of philanthropy and nonprofit work as a director of several not-for-profit boards, including The Learning Project and The International Education Exchange in Rwanda. Carlson also taught for Williams College, the MBA program at Bard College, and the economics department at Harvard University.
Carlson clerked for the Hon. Bruce M Selya on the United States Court of Appeals for the First Circuit.
Mary J. L. Herrington
Executive Director
Michael S. and Alexa B. Chae Initiative in Private Sector Leadership
 
Mary J. L. Herrington is the Executive Director of the Chae Initiative in Private Sector Leadership at Yale Law School. Prior to coming to Yale, Herrington was a Director at Columbia Law School, where she managed its joint organizational leadership initiative with Columbia Business School, counseled students on private sector careers, and designed speaker series on legal practice areas, careers in business, investment banking, management consulting, and DEI initiatives. Herrington earned her J.D. from the University of Pennsylvania Law School, her B.A. from Columbia College of Columbia University, and studied English Literature at Cambridge University. A former corporate attorney at Paul, Weiss and Norton Rose Fulbright, she also founded two media and event production companies and a solo legal practice. She is admitted to the New York Bar and is a member of the Asian American Bar Association of New York and the National Asian American Bar Association.
Margie Adler
Executive Director
Carol and Gene Ludwig Program in Public Sector Leadership
 
Margie Adler is the Executive Director of the Ludwig Program in Public Sector Leadership at Yale Law School. Margie graduated with a B.A. from Harvard University, completed the general course program at the London School of Economics and Political Science and earned a J.D. from Columbia Law School. She practiced law in New York at Cleary, Gottlieb where she worked on domestic and international financial transactions with a focus on securities regulation and corporate governance. Adler lived in London and Singapore, each for several years. Most recently, Adler served as Managing Director of Alumni Relations at the Yale School of Management, where she also served on the Council on Anti-Racism and Equity. She also serves as President of the ACLU of Connecticut.