Summer Fellows
---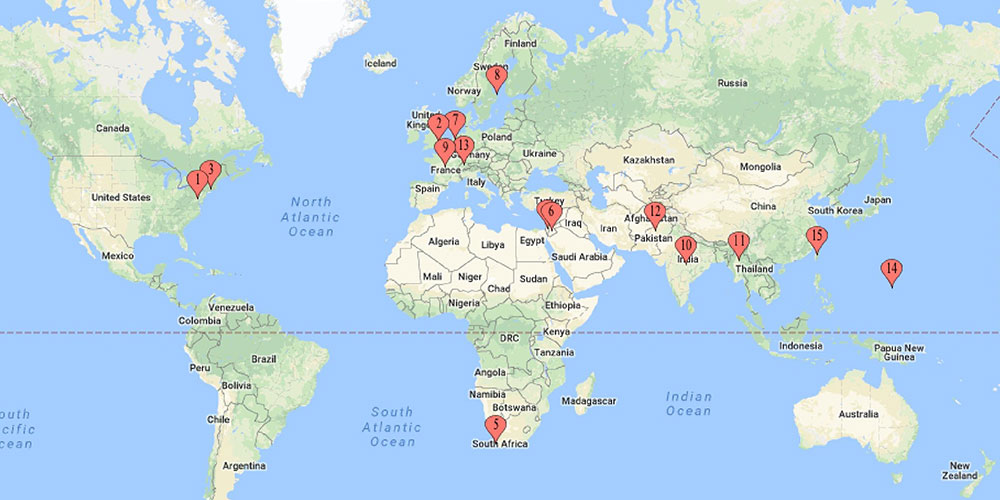 In the summer of 2018, the Schell Center supported Kirby Simon Summer Fellows to work on human rights projects in 19 different countries!
Dianne Lake '20 worked as a Summer Associate at the Public International Law and Policy Group in Washington, D.C.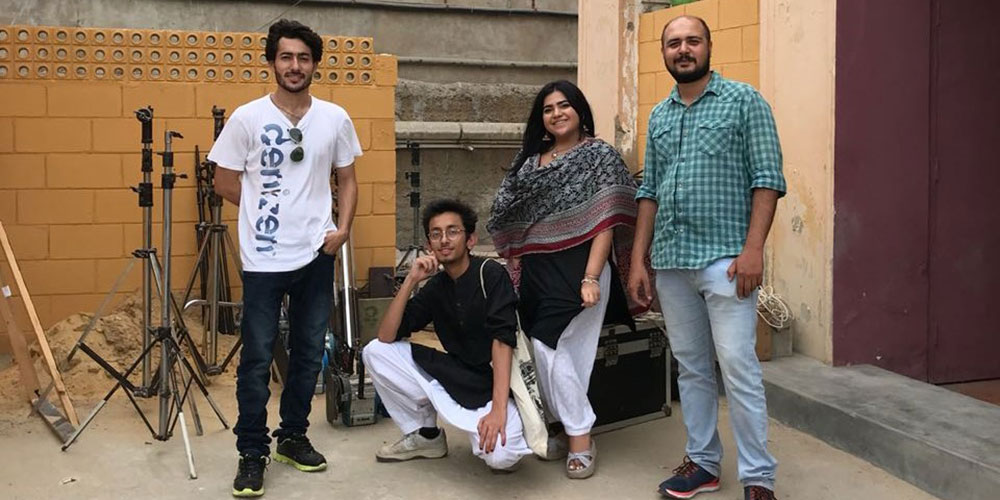 (second from left) Zulfiqar Mannan '20 YC worked with Soch Videos in Karachi, Pakistan, to learn about alternative approaches to effective, contemporary journalism while covering the country's contentious 2018 election season.
Solomon Akesseh '20 worked to improve access to justice for refugees in South Africa at the Wits Law Clinic in Johannesburg.
Carolyn O'Connor '19 (right) worked to defend civil liberties at the ACLU of Hawaii.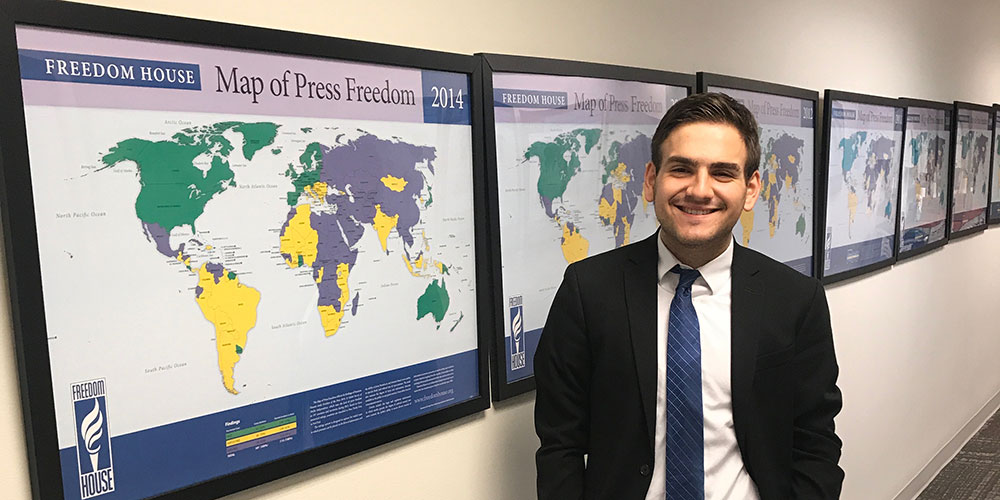 Michael Borger '20 YC worked at Freedom House in Washington D.C. on promoting political and civil rights in Latin America.
Esther Araya '20 worked at the UNHCR in Stockholm on access to and quality of legal aid for asylum seekers in Estonia.
Larissa Martinez '20 YC worked at the CT Bail Fund to help foster a more empowered and organized community that can demand criminal justice reform.
Kiki Manzur '20 was in Washington, D.C., advocating for incarcerated women in Latin America and the Caribbean at the Washington Office on Latin America.
Alexa Andaya '20 worked as a prosecution intern at the Special Tribunal for Lebanon, located in the Netherlands.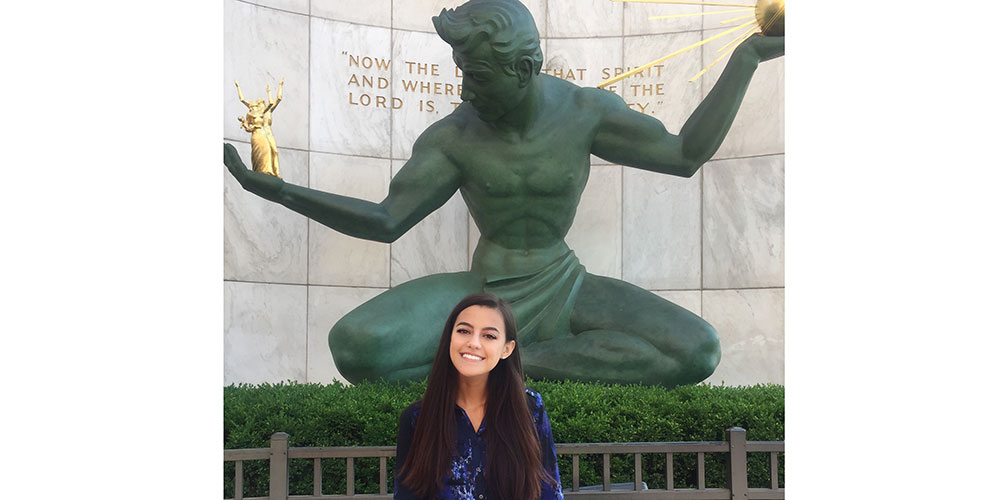 Jade Chowning '19 YC interned at the Detroit Justice Center, a startup nonprofit law firm that partners with communities to promote equity and transform the US justice system.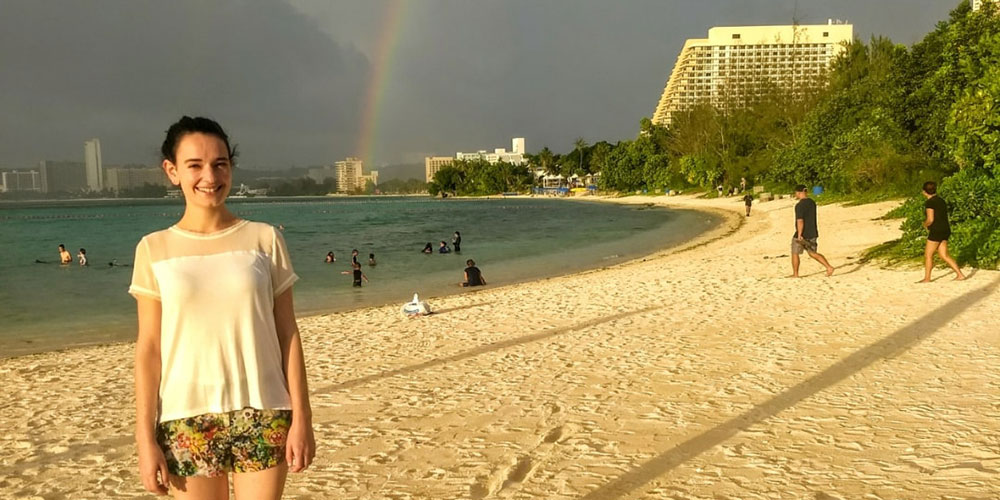 Abigail Pershing '20 worked at Blue Ocean Law in Guam on issues relating to climate change, deep sea mining, and indigenous rights in the Pacific.
Mariana Olaizola '19 worked for the protection of stateless persons at the UNHCR in Geneva, Switzerland.
Jordan Cozby '20 YC worked in Washington D.C. at Global Labor Justice, a strategy hub supporting transnational collaboration among worker and migrant organizations.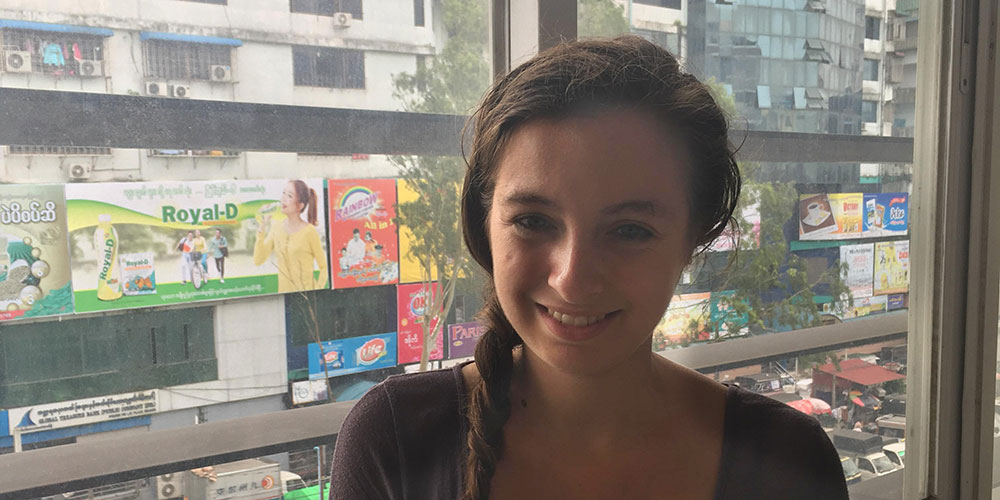 Talya Lockman-Fine '20 supported efforts to increase access to justice through work with Koe Koe Tech, an IT social enterprise based in Yangon, Myanmar.
Kym Tisder '20 (left) worked at the Legal Resources Centre in Cape Town, South Africa. She focused on the rights of women and transgender persons, specifically in areas including legal gender recognition, sexual harassment on public transportation, and reproductive health commodities.
Mary Ella Simmons '20 spent the summer in London working on extraditions at Doughty Street Chambers and capital punishment appeals at the Death Penalty Project.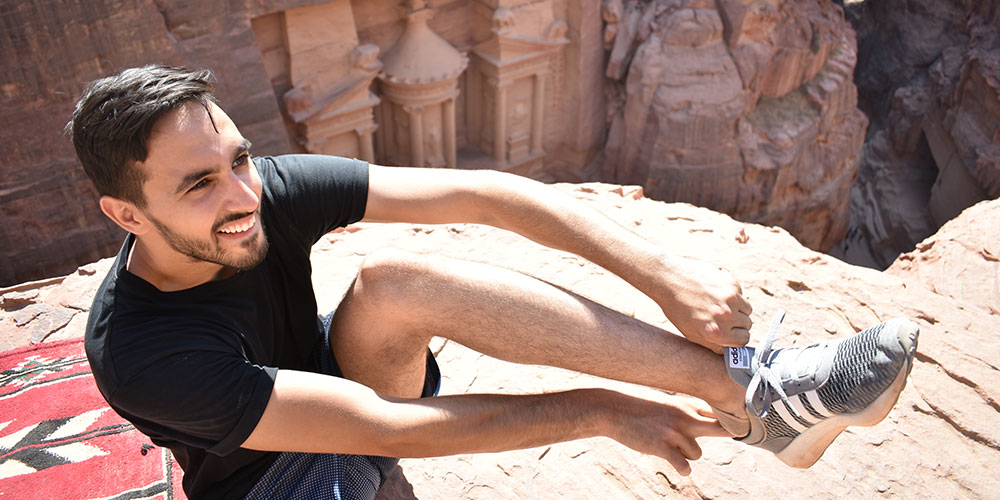 Rayan Alsemeiry '19 YC spent the summer in Amman, Jordan studying Arabic and conducting a research internship with Human Rights Watch. Here he is pictured at Petra, one of the seven Wonders of the World!