Summer Fellows
---
Each summer, the Schell Center funds Kirby Simon fellows pursuing human rights work around the world. In 2019, Colombia, Germany, South Africa, Myanmar, and the U.S. were just a few of the countries where 40 Kirby Simon Fellows worked.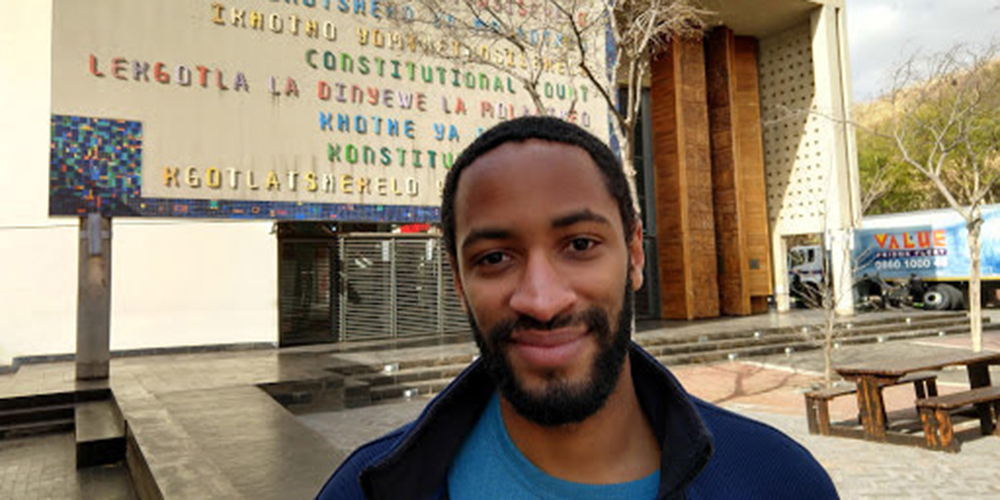 In 2019, rising 2L Emanuel Waddell worked at the Helen Suzman Foundation in Johannesburg this summer, researching South African constitutional law and democracy.
Yale senior Hala El Solh spent summer 2019 in Atlanta interning at The Carter Center, where she worked on the Syria Conflict Mapping Project in the Conflict Resolution Program.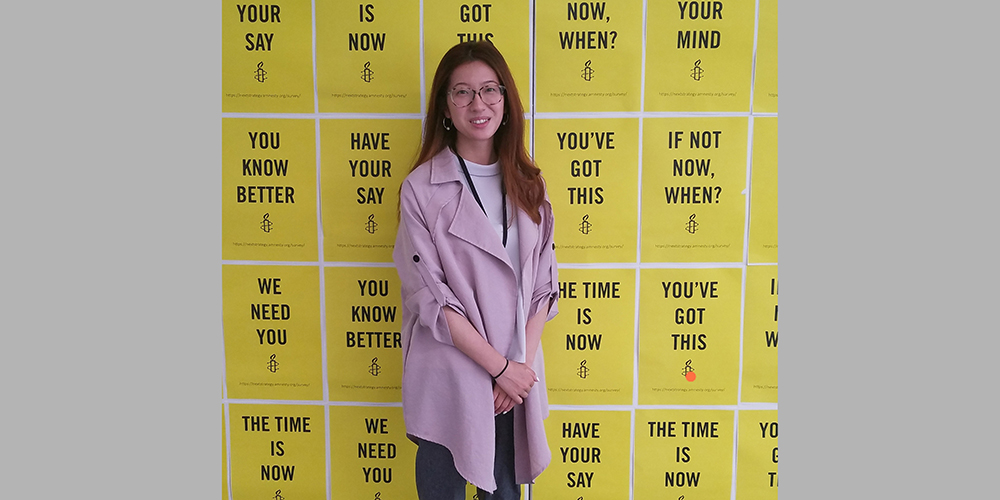 Rising 2L Kami Choi was at Amnesty International in London in summer 2019, working in their Strategic Litigation Unit, which supports victims of human rights violations and seeks to achieve systemic change through strategic litigation.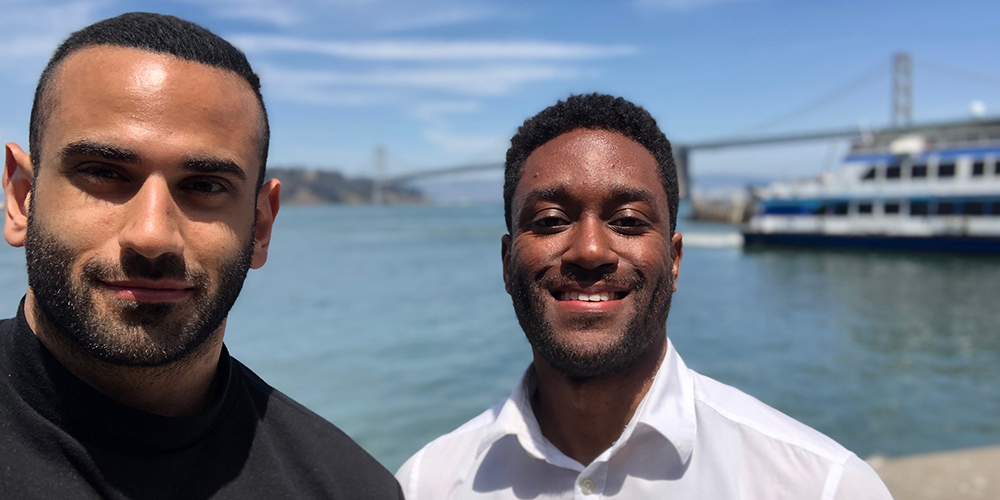 Rising 3L Laith Aqel (left) and 2L Mark Stevens (right) were in San Francisco in summer 2019 working at the Center for Justice & Accountability, which represents victims of human rights abuses in litigation against perpetrators to advance global justice.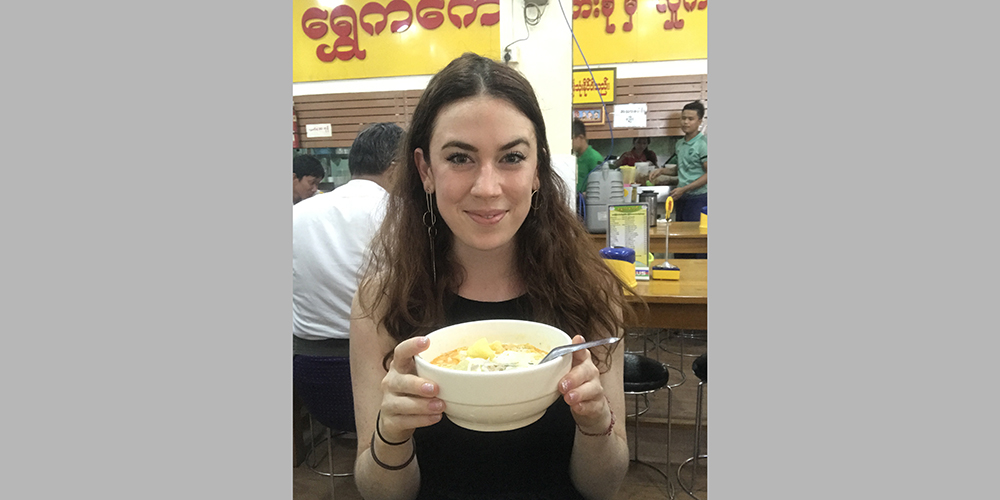 Rising 2L Adair Kleinpeter-Ross spent her summer 2019 in Yangon, Myanmar working with IT social enterprise Koe Koe Tech on issues related to maternal mortality and sexual education.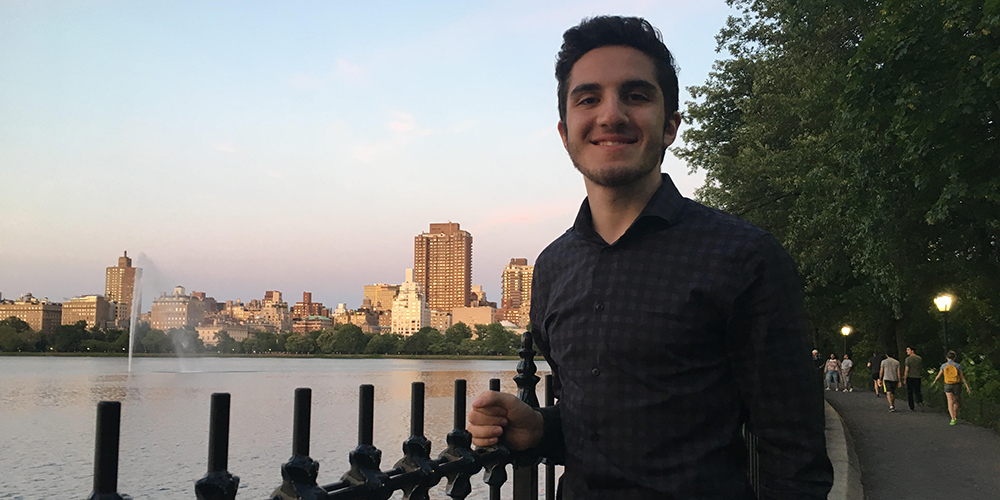 In summer 2019, Yale senior Marwan Safar Jalani was working in the Middle East and North Africa division of the Human Rights Watch headquarters in New York City. His internship focused on researching the Syrian government practices in checkpoints, detention centers and prisons.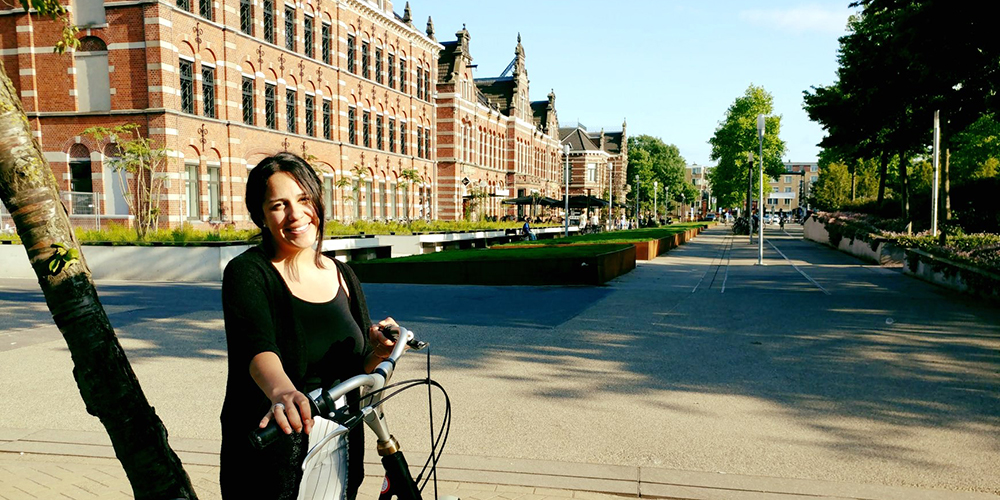 Camila Bustos '21 interned during summer 2019 with the Climate Litigation Network, a project of Urgenda in Amsterdam & London. The network supports strategic litigation around the world to demand greater government action on climate change.
For summer 2019, Yale College junior Ananya Kumar-Banerjee conducted research in London and interned in New York City with the Asian American Writers' Workshop, a literary nonprofit with working with incarcerated writers and local Asian American communities.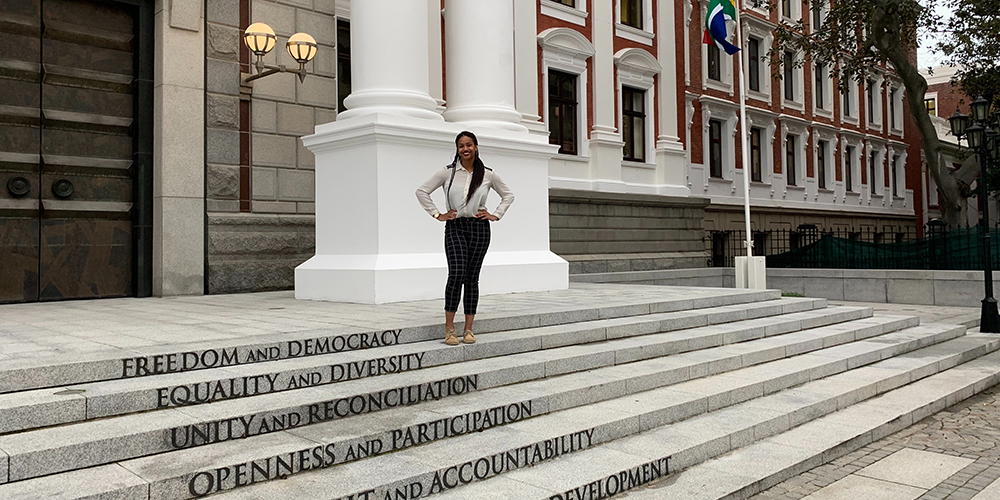 Yale junior Danielle Harris worked at the Scalabrini Centre in Cape Town, South Africa in summer 2019. She worked on Scalabrini's legal Advocacy team, helping refugees and migrants both with their cases as well as with adjusting to South African society.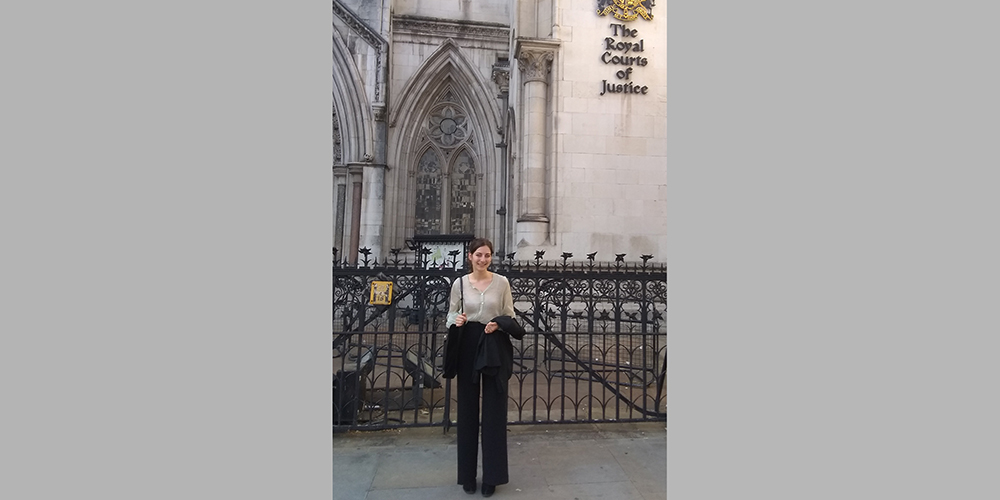 Louise Willocx '19 interned for summer 2019 at Doughty Street Chambers in London, a world-renowned human rights barristers' chambers. She focused on extradition law and the death penalty.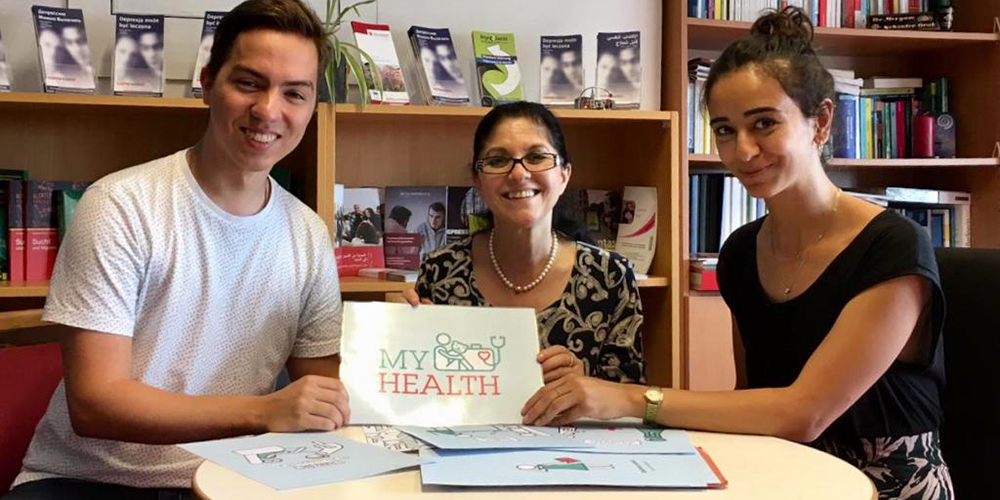 Yale junior Nicholas Ruiz-Huidobro Magdits (left) worked for summer 2019 at Charité - Universitätsmedizin Berlin on the European Commission's MyHealth project, which aims to improve health care access for refugees and immigrants recently arrived in Europe, with a focus on women and unaccompanied minors.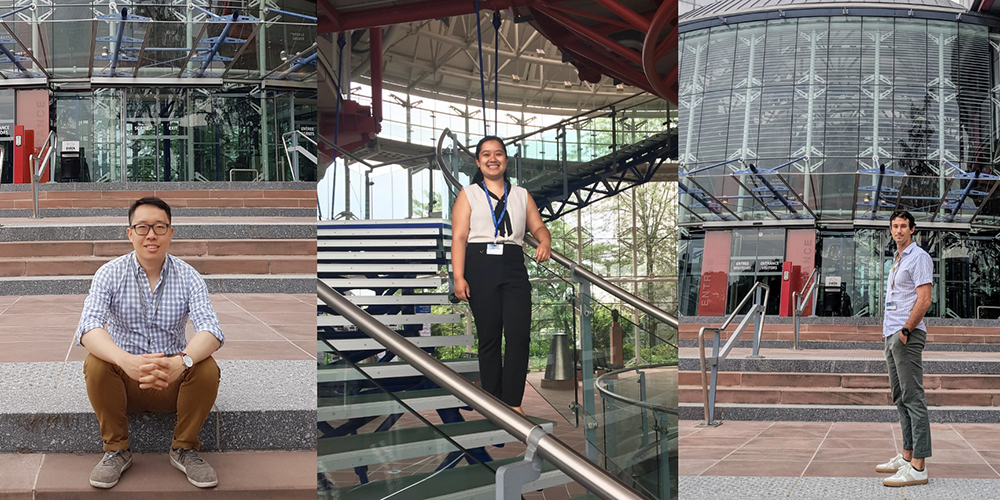 Sarah Bernardo, Caleb Yong, and Matthew Linsley, all rising 2Ls, were in Strasbourg, France in 2019 working with the Research Division of the European Court of Human Rights, an international tribunal that rules on alleged breaches of the European Convention of Human Rights.
Yale College junior, Brenda Cachay, was in DC in summer 2019 with the Inter-American Commission on Human Rights, an entity whose goal is to promote and protect human rights in the American hemisphere through an individual petition system, monitoring, and training.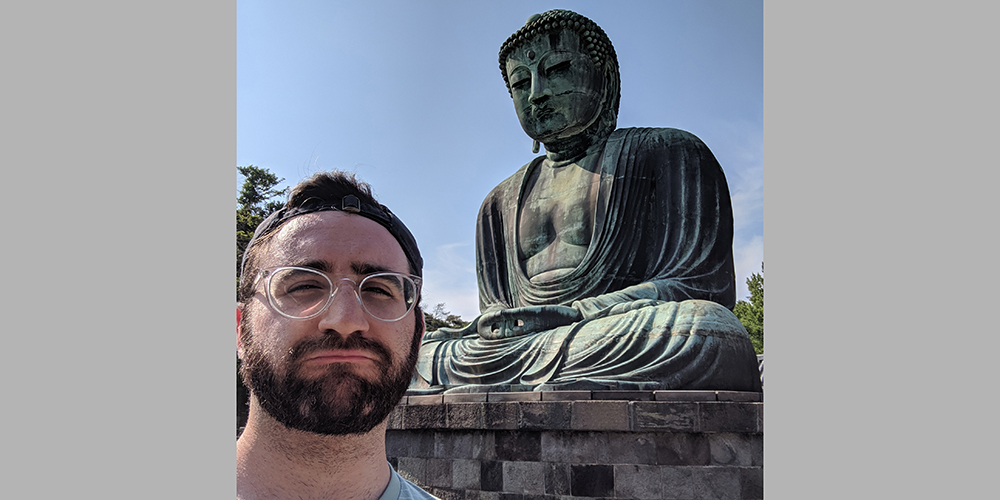 Rising 2L Ben Rashkovich (left) was in Tokyo in 2019 working with Human Rights Now, an international NGO with UN special consultative status, on human rights issues across Asia & the world, including media freedom in Japan & Alabama's abortion ban.
David Moon '21 interned at the United Nations Commission on International Trade Law (UNCITRAL). David researched how micro, small and medium-sized enterprises (MSMEs) can better advance Sustainable Development Goals and human rights.
Rising 2L Jessica Tueller (right) interned in DC at the Center for Justice and International Law (CEJIL) in summer 2019, an NGO that primarily advocates within the Inter-American Human Rights System. Here she is hanging out after work with CEJIL's other summer interns.
Second-year Yale Law student Neil Alacha spent summer 2019 at the United Nations International Law Commission in Geneva. He was part of the team of Special Rapporteur Dire Tladi, who presented his fourth report and a set of draft conclusions on peremptory norms of international law.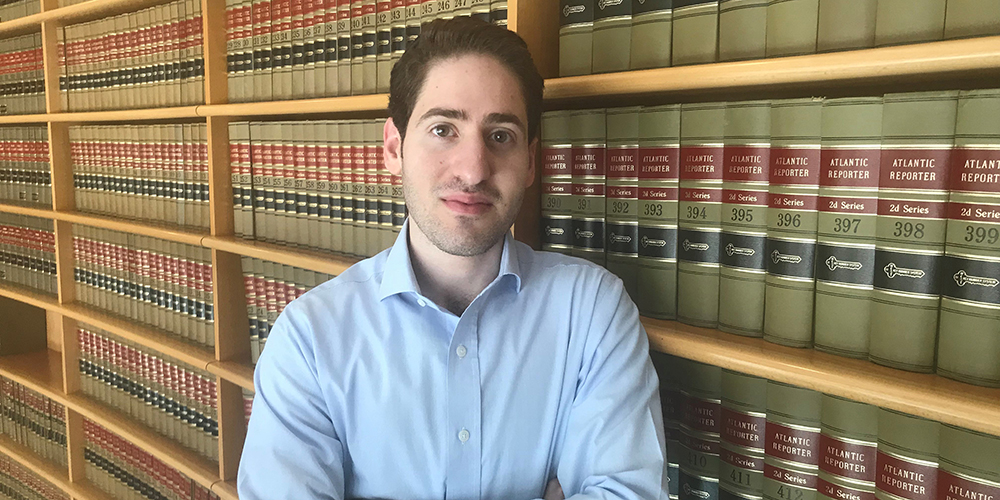 A rising 2L, Ezra Husney worked in Jerusalem for summer 2019 as a law clerk to Hanan Melcer, the Deputy Chief Justice of the Israeli Supreme Court and the Chairman of Israel's Central Elections Committee.