Past LEAP Student Fellows
---
2019-20 LEAP Student Fellows:
Anya Allen
J.D. 2022
Anya is a second year student at Yale Law School. After graduating with a B.A. in Russian and Philosophy from Wellesley College, she obtained her M.A. and M.Phil. at Yale University, where she studied Slavic Languages and Literatures with a Minor Field in Ecocriticism. As a graduate student, she researched animal ethics in nineteenth-century Russian literature and political philosophy. As a LEAP fellow, she is interested in exploring human-animal relationships through the lens of law and literature, as well as conducting research on First Amendment challenges to ag-gag laws.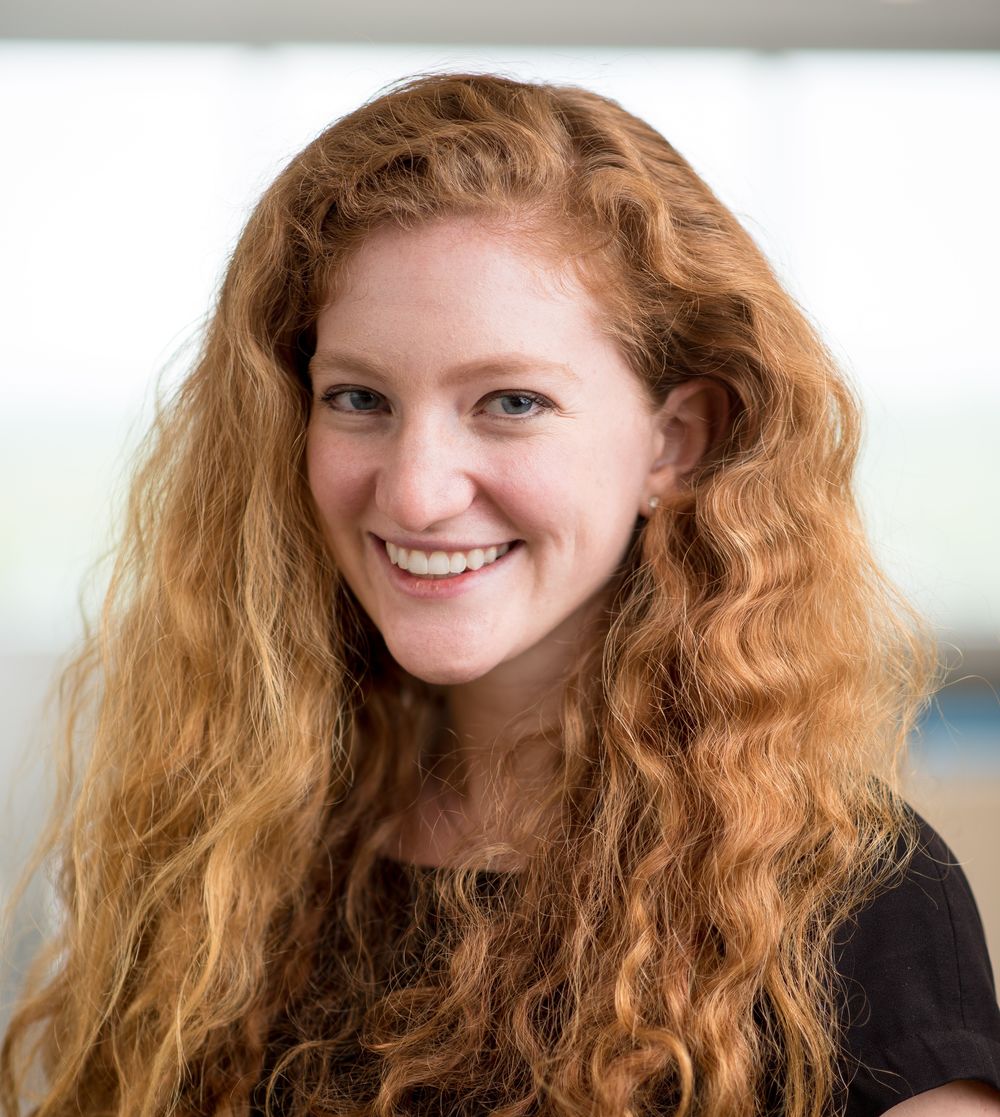 Sarah Baldinger
J.D. 2022
Sarah is currently pursuing a J.D. at Yale Law School and plans to focus her studies on environmental law. She is particularly excited about marine conservation and protecting ocean life. Before attending Yale, Sarah was a consultant at the Boston Consulting Group for three years in Washington, D.C. and worked primarily on Energy, Public Sector and Industrial Goods projects. Sarah has a B.S. in Economics from the Wharton School and a B.A. in Political Science from the College of Arts & Sciences at the University of Pennsylvania. Sarah's undergraduate thesis ("Lost and Won: A New Empirical Analysis of Economic Power Sharing") focused on natural resources from a political perspective, by exploring the importance of sharing control over resources and other forms of "economic power" to resolve civil conflict. 
Kristy Ferraro
Ph.D. (Forestry & Environmental Studies) 2023
Kristy is a third year Ph.D. student in the School of Forestry and Environmental Studies. Her dissertation work focuses on how large non-human mammals impact nutrient and carbon cycles, specifically in boreal and arctic ecosystems. More broadly, she is interested in how humans think about and conceptualize non-human animals, and understating how conservation scientists use and speak on behalf of non-human animals. Kristy received a B.S. in Philosophy and Environmental Geoscience from Boston College and an M.Sc. in Earth and Environmental Science from Vanderbilt University. 
Mollie Berkowitz 
J.D. 2021
Mollie is a second year law student and inaugural LEAP Fellow. She has a longstanding interest in animal rights and sustainability, though the primary focus of her studies is gender discrimination, sexual violence, and workers' rights. Through her work in LEAP, she hopes to bring an intersectional lens to ethical issues and policy solutions surrounding animal agriculture and consumer products in addition to sharing her love of animals (and particularly her cat, Mimi). Prior to law school, she received her bachelor's degree, Phi Beta Kappa, from the University of Michigan and worked as a legal assistant in a civil rights-focused law firm. She plans to pursue a career in civil rights law with a focus on gender discrimination, sexual violence, and privacy upon graduation from Yale Law School.
Helia Bidad
J.D. 2022
As a LEAP Fellow, Helia is interested in policy and litigation as tools to combat injustice in industrial agriculture operations, enhance corporate accountability, and advocate for laborer rights and welfare. Prior to attending law school, she was a Research Associate at an environmental consulting firm, working on philanthropic strategies, recruiting, and organizational design for environmental nonprofits and foundations. Her research and experience have primarily focused on food systems, both at the local and international levels. She received a B.S. in Society & Environment and a minor in Geospatial Information, Science, and Technology from UC Berkeley. 

Hope Bigda-Peyton
M.E.M. 2020
Hope is a master's student at the Yale School of Forestry and Environmental Studies, where she studies food policy and social entrepreneurship. After six years working in food sovereignty in Southern Mexico, she is excited to research what a sustainable and healthy food system might look like at scale. As a LEAP fellow, her work focuses on how public policy could shift incentives towards a more plant-based and biodiverse food system in the United States and globally. She is a super fan of native crops of the Americas and the power of "forgotten foods" and culture, you can find more about her work with amaranth on the Lexicon of Sustainability's Rediscovered Food Initiative and as featured in NPR: The Salt.
Natasha Brunstein
J.D. 2022
Natasha is a J.D. candidate at Yale Law School. Prior to studying at Yale Law School, Natasha worked as a legal research assistant at the Institute for Policy Integrity where she worked on various issues surrounding the environmental regulatory process. Natasha holds a bachelor's degree in economics and environmental science from New York University.
Andrés Caro
L.L.M. 2020
Andrés Caro is a Colombian lawyer pursuing an L.L.M. degree at Yale Law School. His background and interests are the humanities, legal and political philosophy, and moral theory. He is also interested in the history and philosophy of science, old vallenatos, and Modernism.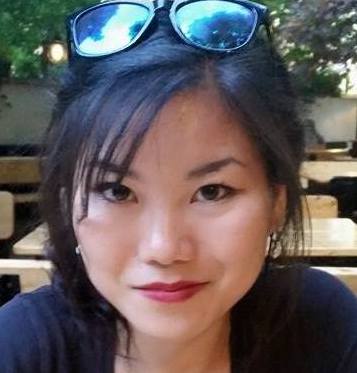 Lingxi Chenyang 
J.D. 2020
Lingxi hails from Houston, Texas and is currently pursuing a joint J.D.-PhD in philosophy at Yale Law School and the University of Michigan. Her research is on how food systems--the production and consumption of food--can evolve to respond to climate change by leveraging laws and social norms. Lingxi is currently conducting research on how agricultural policy, contracts, and property rights can play a role in expanding regenerative agriculture. She has two cat friends: Sam Griffis and Lunchbox. 
Brooke Dekolf 
J.D. 2021
Brooke is a J.D. candidate at Yale Law School. She graduated from Rutgers University in 2017 with a B.A. in English Literature and Women's and Gender Studies. She is broadly interested in exploring issues surrounding the commercial pet industry, federal regulations protecting aquatic species, and the intersection of environmental and reproductive justice. Specifically, she is interested in the growing aquaculture business and its related environmental impacts. Prior to attending Yale Law School, she worked in the commercial pet industry, primarily with marine and freshwater aquatic animals.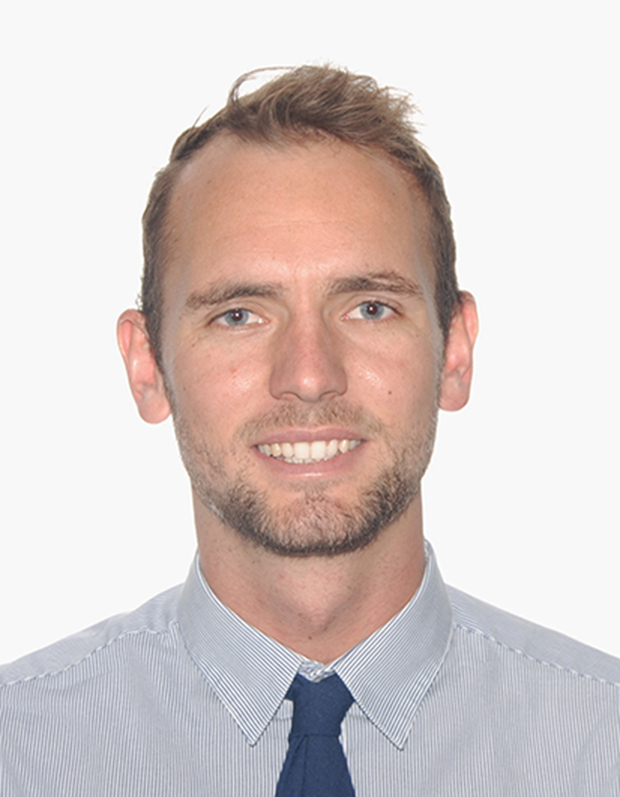 Christopher Ewell 
J.D. 2022
Christopher has been passionate about problems surrounding animal exploitation and animal ethics for several years. As an undergraduate at NYU, he worked on a project to help combat the illegal internet wildlife trade and wrote his senior thesis on how transshipment on the high seas facilitates the interrelated issues of marine animal overexploitation, habitat degradation, and human rights abuse. Afterwards, he worked on marine protected areas and fisheries through Peace Corps in the Philippines and later as a researcher on a project about the extent of (or, more appropriately, lack of) welfare research on aquaculture animals. As a law student, Christopher plans to engage more deeply in understanding how global animal exploitation systems, including livestock production, aquaculture, fisheries, and the animal trade contribute to environmental degradation, climate change, and animal welfare issues and how these systems can be better regulated, reformed, and managed. He is excited to be a LEAP fellow!
Samantha Godwin 
J.S.D. 2021
Samantha works in the intersection of law, ethics and political philosophy. In particular, her research focuses on themes of moral universalism, political liberalism and egalitarianism, with special concern for the ethical and legal status of people who are thought to have compromised autonomy given age or mental health status, and for conflicts between individual and group interests. As a LEAP fellow, Samantha plans to work on the closely related set of dilemmas found in animal law and ethics. Please visit samanthagodwin.com for publications.
Ted Hamilton 
Ph.D. (Comparative Literature) 2021 
Ted is a Ph.D. student in Comparative Literature at Yale and an attorney working on climate change and social movement support. His research focuses on environmental ideologies and social change in the United States and Latin America, with a focus on the way that the human-nonhuman divide is represented in law and literature. He is also a co-founder of Climate Defense Project, which represents climate change activists engaged in civil disobedience and provides legal support to the climate justice movement.
Bianca Herlitz-Ferguson 
J.D. 2021
Bianca is a J.D. Candidate at Yale Law School. She is a 2019-2020 Board Member of the Yale Animal Law Society. Undergraduate courses on environmental ethics and animal rights sparked her interest in animal law. She also has interests in children and the law and is deeply fascinated by the parallels between how the law treats non-human animals and how it treats human children. Bianca earned her undergraduate degree in Government and Philosophy from Cornell University. 
Sam Hull
J.D. 2022
Sam Hull is a student fellow of the Law, Ethics & Animals Program at Yale Law School. A JD candidate, his main research interests include corporate farming, habitat destruction and the relationship between animal ethics and sustainability. He holds a BA in history and economics from McGill University.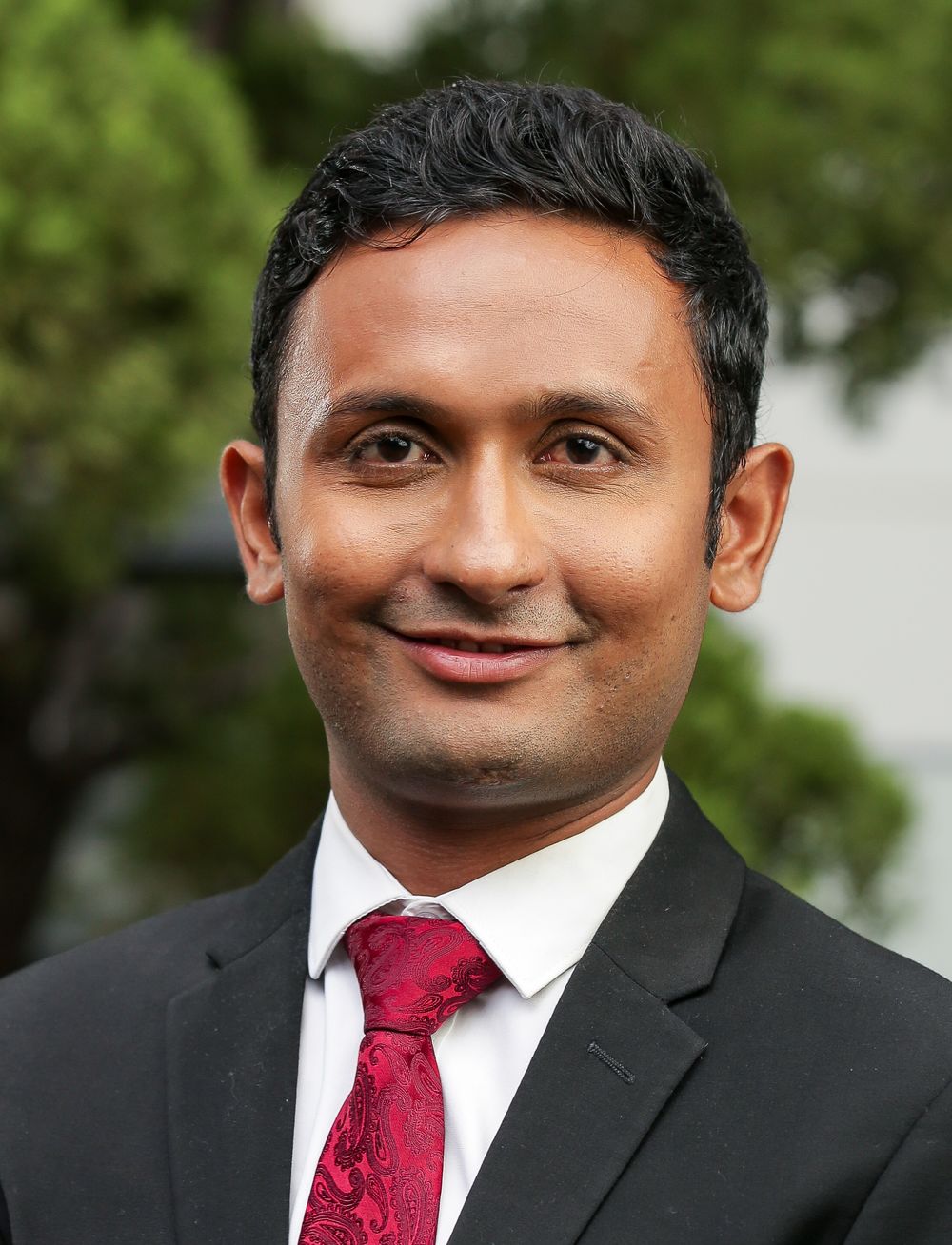 Shreshtha Jain 
M.A.M. 2020
Shreshtha is a Master of Advanced Management student at Yale School of Management. He was born in a small historic town, Khajuraho, in central India. He gained his B.Tech from SASTRA University in India and worked as a tech consultant in India and the US. Before Yale, he was pursuing his M.B.A. at Australian Graduate School of Management in Sydney, Australia. He firmly believes in the intersectionality of human, animal, and environmental justice. He has collaborated with non-profits, religious groups and political parties in India, the US, and Australia, and led the grassroots group to gain equity for marginalized individuals and groups with particular focus on animals. 
Zoe Novic
M.P.H. 2021
Zoe is a student at the Yale School of Public Health. Her academic work focuses on food security, factory farming, climate change, and how all of those factors interrelate. Understanding the effects that animal agriculture has on our planet is essential to addressing the most pressing public health concerns. Before studying at Yale, Zoe worked as the San Francisco Grassroots Director for The Humane League. She presented in high school and college classrooms about the environmental effects of animal agriculture, and helped pass regional and national welfare reforms for farmed animals. Zoe is a graduate of Brandeis University, and she served as a Peace Corps Volunteer in Indonesia from 2014-2016. 
Colin Peterson
M.A. (Global Affairs) 2021
Colin is a graduate student at Yale's Jackson Institute for Global Affairs, where his studies focus on addressing climate change and fostering climate resilience in developing countries. His interests include examining the impacts of animal food systems on ecological integrity, public health, and rights of non-human animals. Most recently, he worked to help build the capacity of rural communities in Madagascar through the promotion of climate-smart agriculture, nutrition and disease prevention initiatives, and biodiversity conservation. As a LEAP Student Fellow, he is excited to learn from both his peers and animal law experts to collaboratively innovate solutions that uplift all kinds of life and their environments.
Kathryn Pogin
J.D. 2020
Kathryn is a third-year J.D. candidate at Yale Law School, and a Ph.D. candidate in philosophy at Northwestern University. She received her M.A. from the University of Notre Dame, and her B.A. from the University of St. Thomas in Minnesota. Her theoretical work primarily concerns the relationship between social injustice and barriers to knowledge formation. She is also interested in animal ethics more broadly, and serves as an executive producer of the Philosophy Phridays series at The Daily Ant, which seeks to bring philosophy and myrmecology into conversation for a general audience.
Manny Rutinel 
J.D. 2021
Manny is a J.D. candidate at Yale Law School with a course load focused on Animal and Environmental Law. He hopes to use his education and experiences to tackle a neglected issue with some of the most significant consequences for our environment, our health, and the moral fabric of our humanity: animal agriculture. Manny has worked as an Economist for the US Army Corps of Engineers, which included a several month work detail at the Institute for Water Resources as well as a deployment to Puerto Rico as a First Responder after Hurricane Maria. In 2018, Manny interned in the Farm Animal Protection division of the Humane Society of the United States. Manny holds a B.S. in Microbiology, a B.A. Economics, and minors in Chemistry and Philosophy from the University of Florida. He also holds a M.S. in Applied Economics from Johns Hopkins University.
Lexi Smith 
J.D. 2022
Lexi is a second year student at Yale Law School. Her father is a wildlife veterinarian in Georgia, so she grew up surrounded by animals and the outdoors. That inspired her to study environmental science as an undergrad at Harvard College, and during that time, she served as Chair of the school's Environmental Action Committee, as a research intern at the Sierra Club's DC office, as a campus outreach fellow for Mercy for Animals, and as a research intern on sustainable farm policy at Harvard Law School's Food Law and Policy Clinic under Professor Emily Broad Leib. After graduating, she worked as an advisor to Mayor Marty Walsh at the City of Boston, where she helped update the City's Climate Action Plan, launch its Community Choice Energy program, and expand its food waste composting efforts.
Lindsay Stern
LEAP Podcast Co-Founder
Ph.D. (Comparative Literature) 2023 
Lindsay is the author of two novellas and one novel, The Study of Animal Languages (Viking/Penguin). After graduating summa cum laude from Amherst College, she taught and wrote in Phnom Penh, Cape Town, and Cuzco on a Watson Fellowship before attending the Iowa Writers' Workshop, where she was a Teaching-Writing Fellow and won the Taylor-Chehak prize in fiction. The co-founder and co-host of the Yale University podcast "When We Talk About Animals," she has received a FLAS fellowship, an Academy of American Poets Prize, an Amy Award in poetry from Poets & Writers, and a Franke Fellowship from Yale, where she is pursuing a PhD in comparative literature. Her work has appeared or is forthcoming in publications including PANK, DIAGRAM, and Smithsonian Magazine.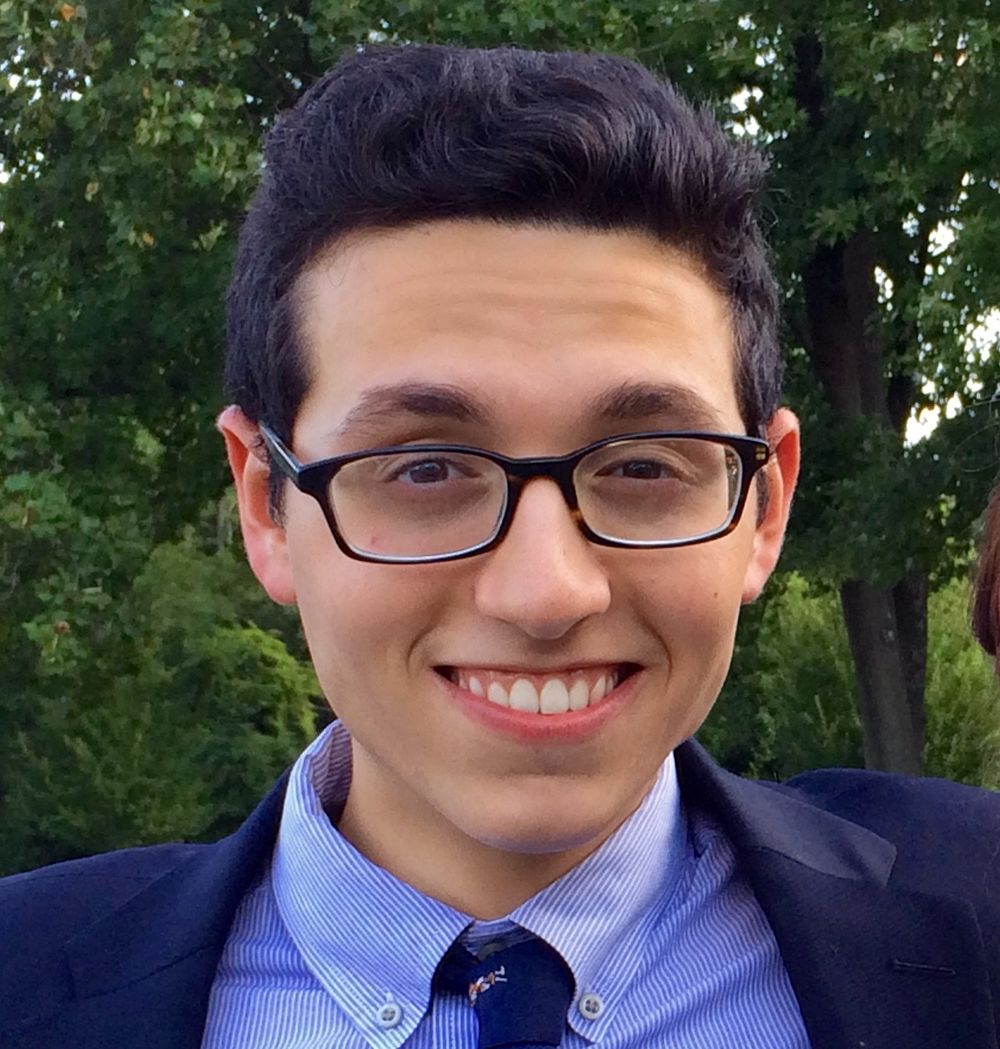 Aaron Troncoso
J.D./M.E.M. 2023 
Aaron is an aspiring environmental advocate originally from New York City. A recent graduate of Yale College, he is currently pursuing a dual J.D. and Master of Environmental Management at Yale Law School and the Yale School of Forestry & Environmental Studies. Before returning to Yale, he worked to help communities around Massachusetts prepare for the impacts of climate change at the grassroots nonprofit Communities Responding to Extreme Weather (CREW). Aaron is also passionate about landscape, wildlife, and ecosystem conservation. For his senior thesis project in environmental studies, he hiked ~1,100 miles along the Appalachian Trail from West Virginia to Maine, studying how increases in use affected the trail's ecology and social dynamics. As a LEAP Student Fellow, he hopes to learn more about innovative legal and policy techniques that can be used to address critical environmental issues.
Molly Loomis Tyson
M.E.M. 2020
Molly is pursuing a Masters of Environmental Management through Yale's School of Forestry's Mid Career program. Since the mid-1990s, Molly has worked as an outdoor educator, international mountain guide, and most recently a climbing ranger for the National Park Service. This work, in addition to personal expeditions, has taken her to remote mountain ranges around the world. She combines her love of the out of doors with writing and has published over 300 articles, including pieces in multiple books. As a LEAP Fellow, Molly looks forward to exploring issues of human-wildlife coexistence pertinent to her home in the Greater Yellowstone Ecosystem. She is particularly interested in pursuing questions about legal protection for migratory corridors; tribal rights relevant to wildlife management; and legislation against controversial predator hunting techniques. Molly is a Research Associate with the Northern Rockies Conservation Cooperative. For information and samples of her writing visit mollyloomis.com.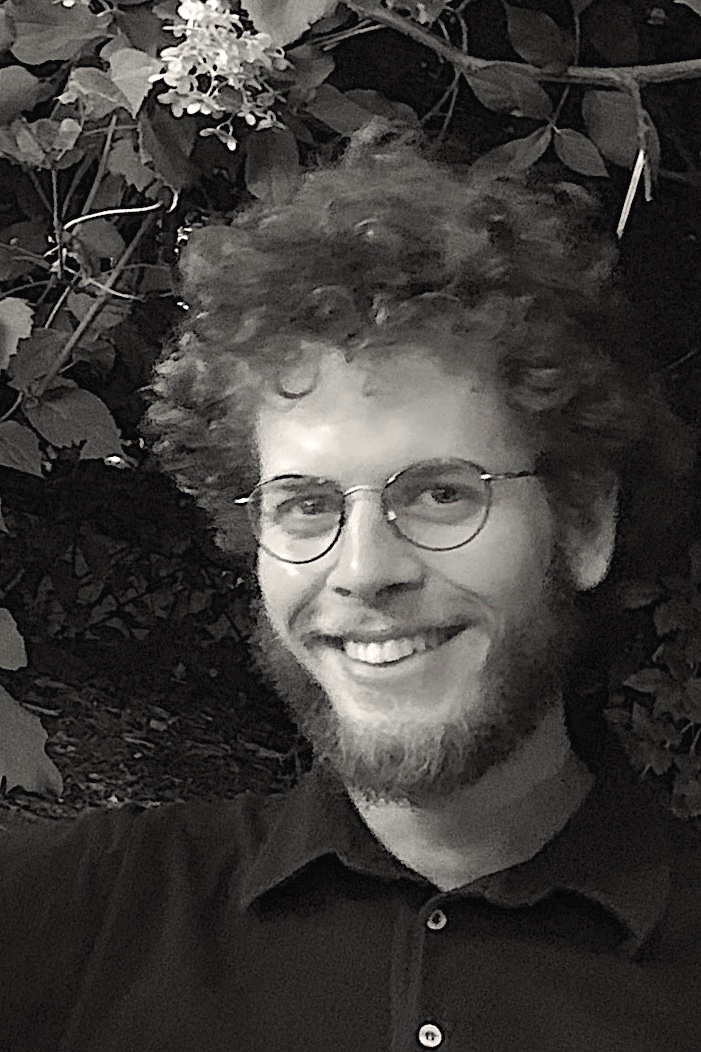 Miklós Veszprémi 
Ph.D. (Music Theory) 2022
Miklós is an aspirational student of environmental law and Ph.D. candidate in music theory. His research interests range from Franz Liszt and the perception of form to the evolutionary origins of music. He was born in Barcelona and grew up in Basel, where he became a concert pianist. As an undergraduate at the Royal College of Music in London, he read much philosophy and puzzled over the underlying metaphysics of moral systems. He believes that animal law, by problematizing personhood, has the potential to destabilize the ontology of our selves which is precipitating an environmental catastrophe.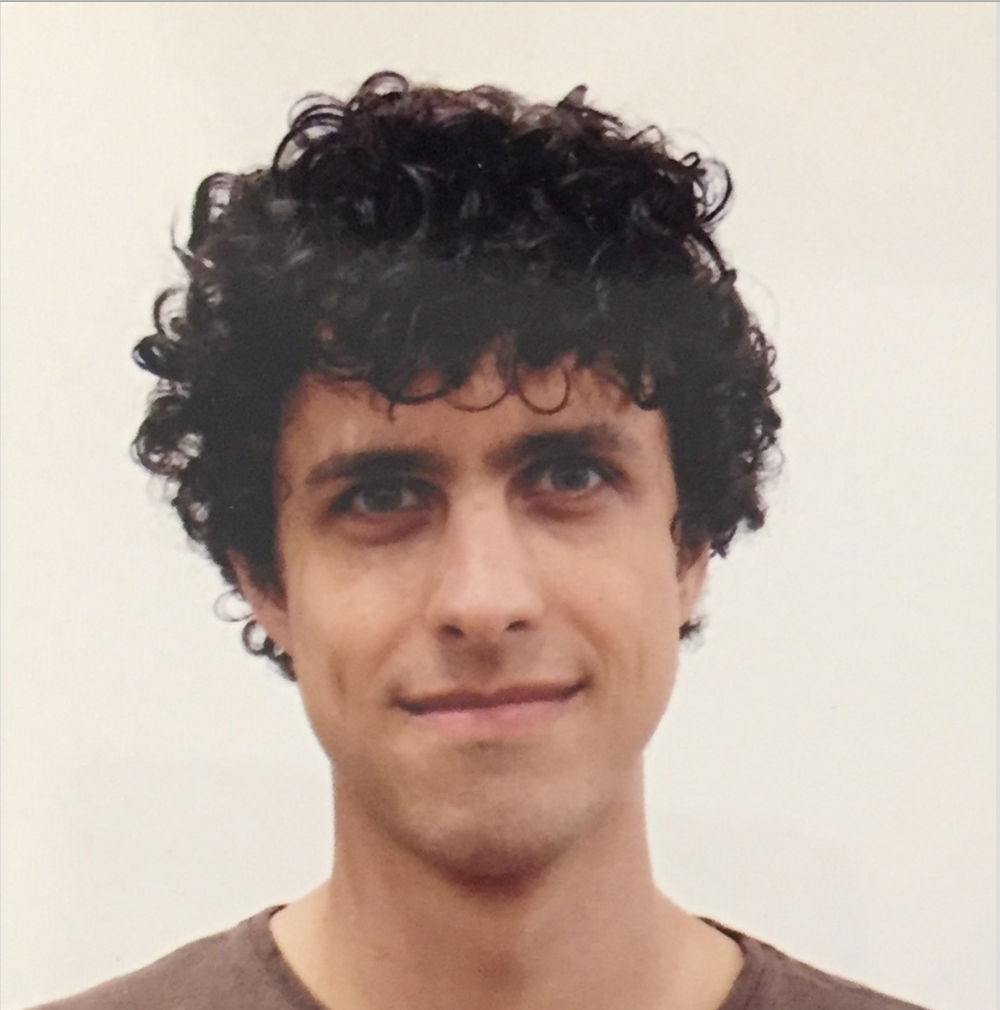 Alex Weiss 
J.D. 2022
Alex is a student at Yale Law School. He is primarily interested in animal law. In particular, he is excited to study the legal and economic issues around factory farming. He received M.A. and C.Phil. (candidacy) degrees in economics from UC San Diego, with a focus on law and economics theory.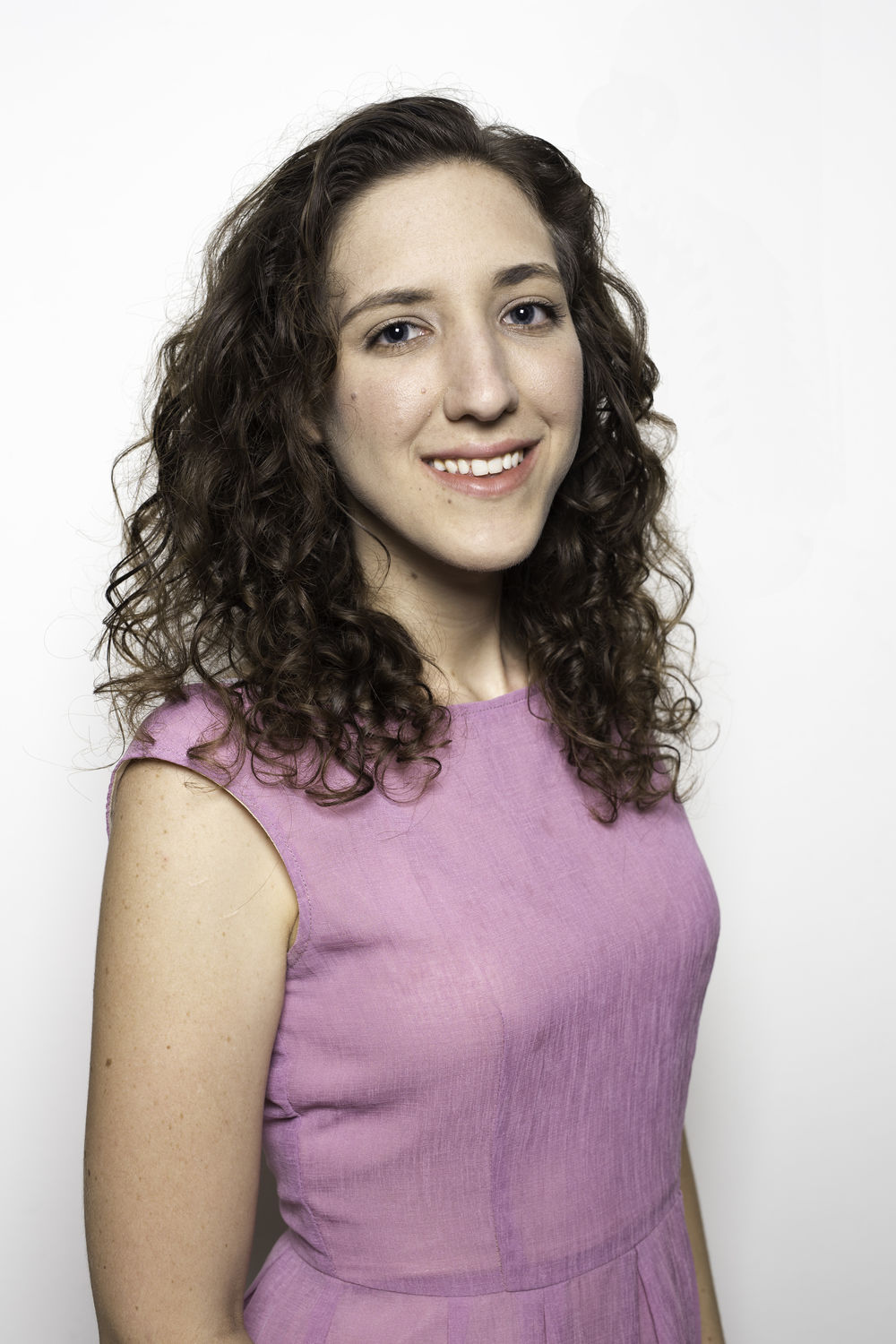 Rotem Weizman 
M.A. (Global Affairs) 2020
Rotem is a peacebuilder with a passion for the environment. Most recently she worked as a coordinator for the multilateral organization EcoPeace Middle East, where she promoted nonviolent solutions for transboundary water problems and facilitated environmental peacebuilding activities for youth. For her work, she was named an Ambassador for One Young World. In the organization's 2017 summit, Rotem presented her work to 1,300 young leaders and dignitaries such as Nobel Peace Prize Laureates Kofi Annan and Juan Manuel Santos. Earlier, she coordinated an international alliance affiliated with one of Israel's political parties. With her experience as a field journalist, Rotem contributed to the public relations efforts of the Jewish Distribution Committee, a large humanitarian organization. She was also a seminar coordinator for the Interfaith Center for Sustainable Development. Rotem graduated magna cum laude from the Hebrew University of Jerusalem with a bachelor's degree in international relations, communications and journalism.