Meeting with Chinese Vice Premier Wang Yang
China Center Director Paul Gewirtz leads a March 2014 Track II dialogue delegation meeting with Chinese Vice Premier Wang Yang. (From left to right in foreground: Former U.S Trade Representative Charlene Barshefsky, Professor Paul Gewirtz, Vice Premier Wang Yang, Ambassador Wu Jianmin.)
Meeting with Justice Breyer
China Center Director Paul Gewirtz with U.S. Supreme Court Justice Stephen Breyer and Tsinghua University Law School Dean Wang Zhenmin in May 2012 at a Tsinghua lecture by Justice Breyer organized by the China Center.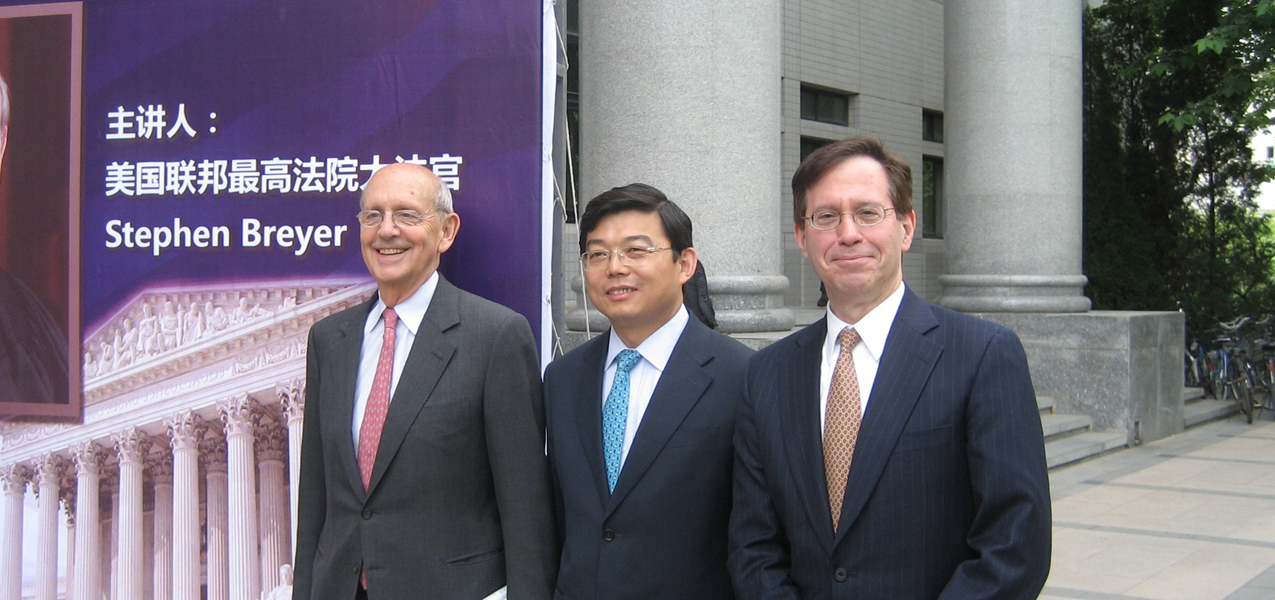 Meeting with President Obama
China Center Director Paul Gewirtz meets with President Obama in January 2011 to discuss an upcoming Summit meeting between Obama and China's President Hu Jintao.
Track II delegation meeting
Paul Gewirtz, Potter Stewart Professor of Constitutional Law and Director of Yale Law School's China Center, leads a Track II delegation meeting with former Chinese State Councilor Dai Bingguo and other senior officials in 2014.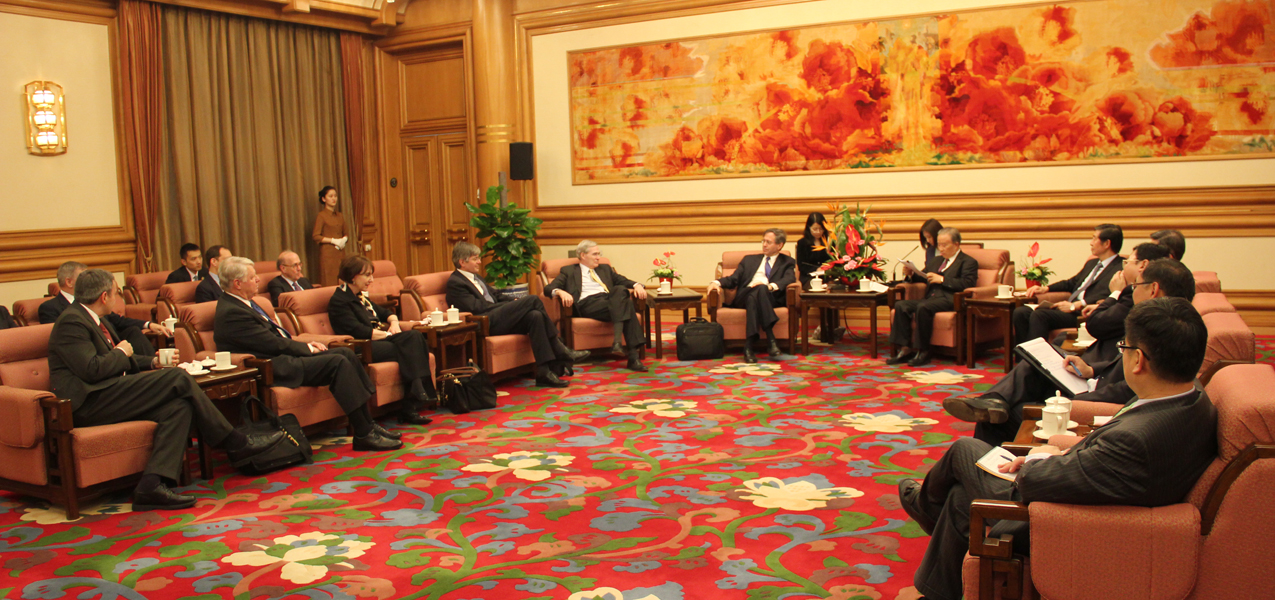 Center Workshop Meeting
Executive Director Jamie Horsley leads a delegation of U.S. experts at a Center workshop in June 2012 to discuss draft Zhejiang Province procedures on government transparency and public participation in government decision-making.