The inaugural class of Human Rights Scholars at Commencement 2017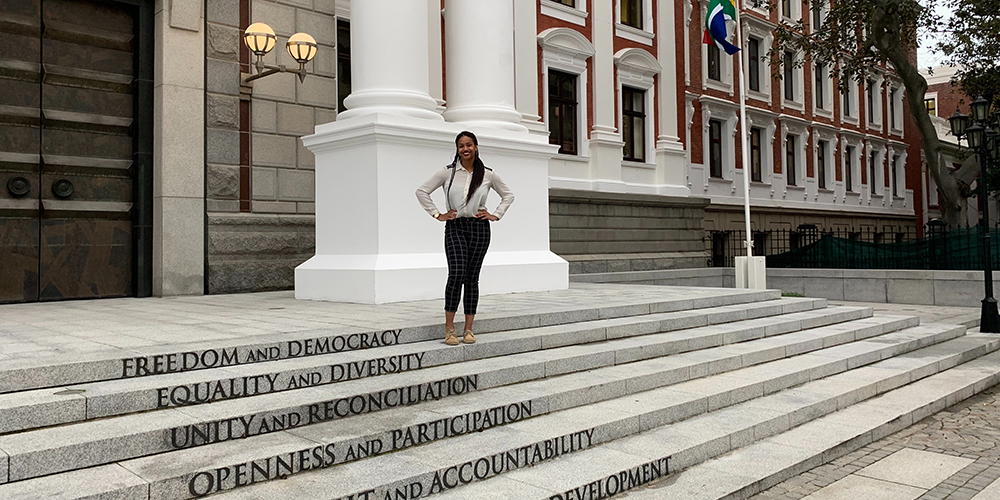 Each summer, the Schell Center funds Kirby Simon fellows pursuing human rights work around the world. Since the Kirby Simon Fellowship began, students have worked in 95 countries.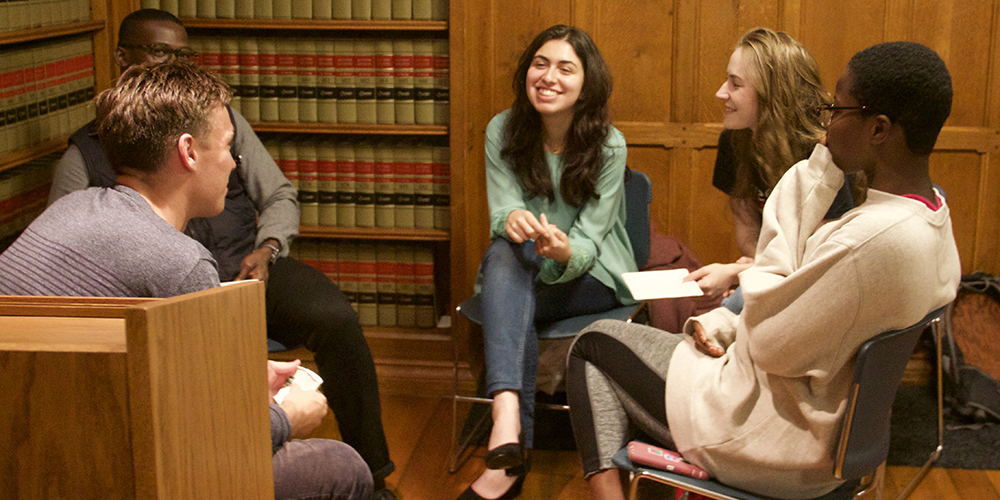 Students in the human rights program meet for weekly dinners and other community events.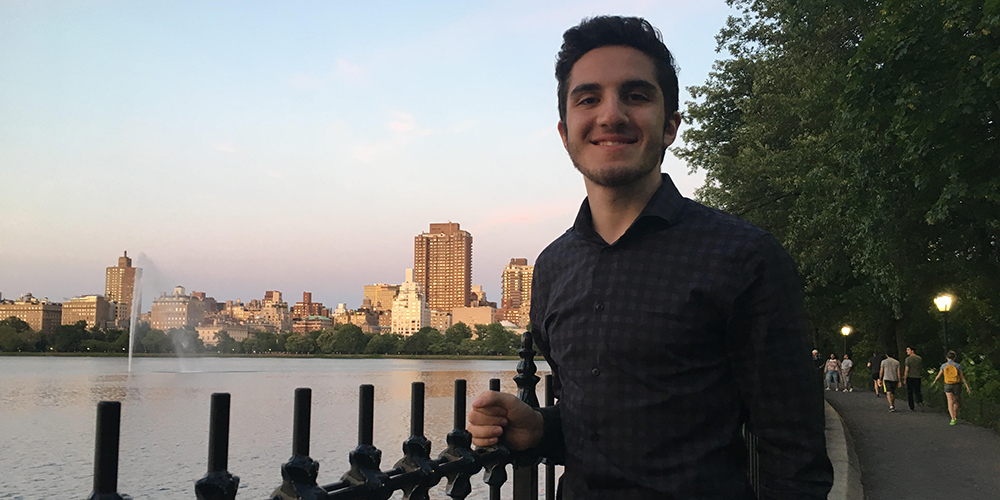 In summer 2019, Yale senior Marwan Safar Jalani was working in the Middle East and North Africa division of the Human Rights Watch headquarters in New York City. His internship focused on researching the Syrian government practices in checkpoints, detention centers and prisons.
Human Rights Scholars from the Class of 2019 at their Commencement Reception.
Brenda Cachay was in DC in summer 2019 with the Inter-American Commission on Human Rights, an entity whose goal is to promote and protect human rights in the American hemisphere through an individual petition system, monitoring, and training.
Joelle Besch (YC '21) worked in Bishkek, Kyrgyzstan at For Families, a nonprofit that focuses on creating well-being, respect, and equality for families in the Kyrgyz Republic.
Members of the Class of 2017 present their projects in the Capstone Symposium.
Maria Melchor (YC '18) spent a summer in Geneva researching immigration detention regimes in North America for the Global Detention Project.
Human Rights Scholars from the Class of 2018 spoke about their projects at the Capstone Symposium.