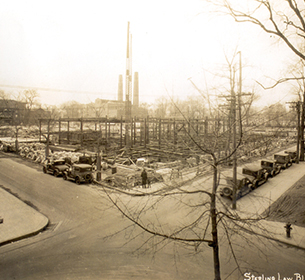 Learn about the origins and history of the Law School as well as the Yale University campus and its historic buildings.
Explore the City of New Haven – a lively, small urban center between New York City and Boston, offers many diversions.
Visit Yale Law School
---
We believe that the best way to decide which school is right for you is to visit — sit in on classes, talk to current students, and learn about the community. Student-led tours depart from the main entrance at 127 Wall Street every Monday and Friday during the academic year, or you can explore our virtual tour.
"
We never left New Haven, and somehow the work that we did on our laptops managed to make national headlines, and that was mind blowing at the time."
---
Tori Roeck
Class of 2018