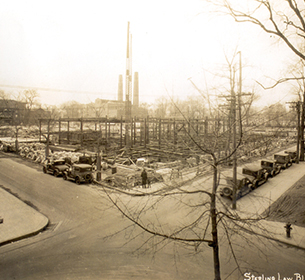 Learn about the origins and history of the Law School as well as the Yale University campus and its historic buildings.
Explore the City of New Haven – a lively, small urban center between New York City and Boston, offers many diversions.
Visit Yale Law School
---
We believe that the best way to decide which school is right for you is to visit — sit in on classes, talk to current students, and learn about the community. We offer student-guided tours Mondays, Thursdays, and Fridays at 1:00 p.m. or you can take a self-guided tour.
"
I am proud to say that Yale manages to open doors that are unexpected for many foreign law students."
---
Diane Desierto '09 LLM, '11 JSD