Alumni Weekend 2022
---
Alumni Weekend 2022 is October 21-23.
Registration will open in early August. Stay tuned for details!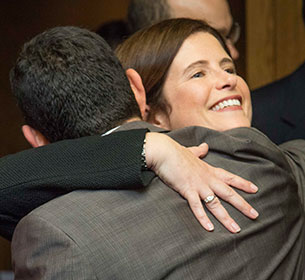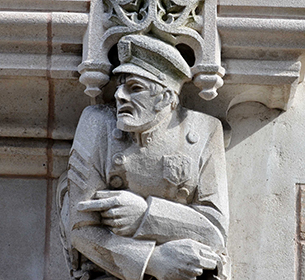 Your gifts help sustain and nourish the intimate and challenging learning environment that sets Yale Law School apart from its peers.
Find ways to stay active in Yale Law School's devoted alumni community through volunteering and leadership, attending events, becoming a part of a regional association and more.
The Courtyard
---
The Courtyard, Yale Law School's online community, launched in September 2019. Named for a favorite gathering place, the tool aims to replicate online the personal connections made in the heart of the Law School.
Alumni News and Events
Wednesday, August 03, 2022
---
News
A look at how Yale Law School alumni, faculty, and students are grappling with some of the most difficult questions in the online environment.
Thursday, May 19, 2022
---
1:20:06
Wednesday, August 3, 2022
---
Friday, April 8, 2022
---
Michael Breen '11, President and Chief Executive Officer of Human Rights First, leads the Human Rights Workshop.
Friday, February 25, 2022
---