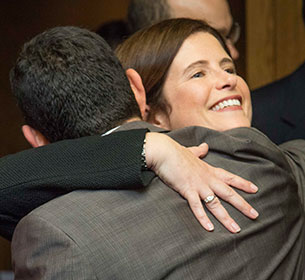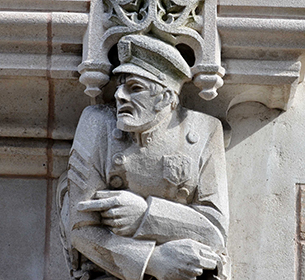 Your gifts help sustain and nourish the intimate and challenging learning environment that sets Yale Law School apart from its peers.
Yale Law School's alumni community is encouraged to attend events, get involved in our leadership organizations, and utilize exclusive career and professional development resources. 
The Courtyard
---
The Courtyard, Yale Law School's online community, launched in September 2019. Named for a favorite gathering place, the tool aims to replicate online the personal connections made in the heart of the Law School.
Alumni News and Events
Friday, June 25, 2021
---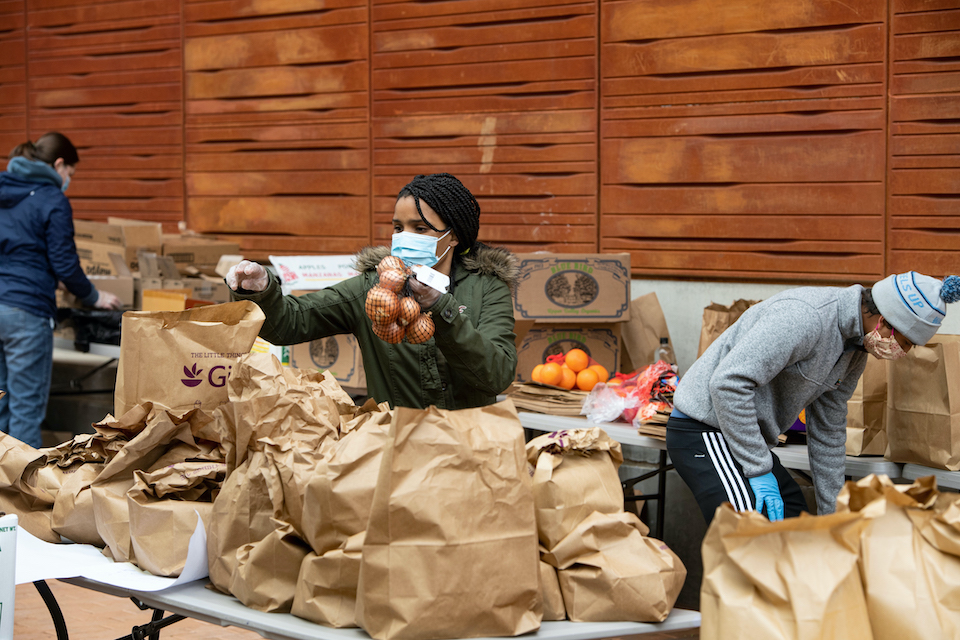 News
A look at how five alumni helped their organizations survive and thrive during an unprecedented crisis.
Friday, June 25, 2021
---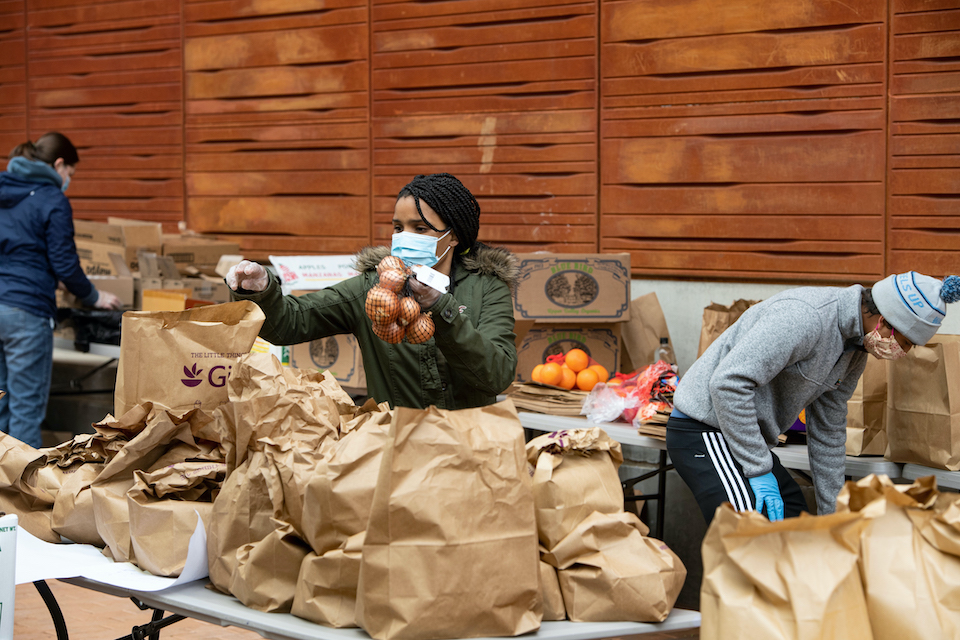 Johns Hopkins University strengthened connections to the city of Baltimore through its food distribution program. The University's president is Ron Daniels '88 LLM.
Wednesday, June 9, 2021
---
Judge Robert A. Katzmann '80 spoke at Yale Law School in 2019 during the unveiling of his portrait.