Alumni Weekend
---
Save the Date! Alumni Weekend 2023 will be October 20-22, 2023.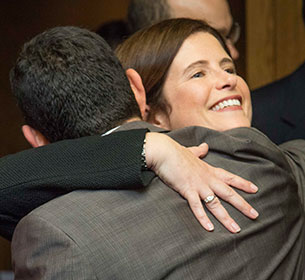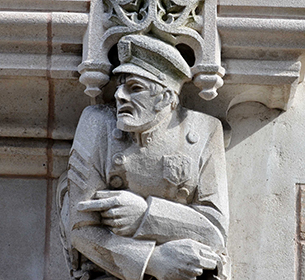 Your gifts help sustain and nourish the intimate and challenging learning environment that sets Yale Law School apart from its peers.
Find ways to stay active in Yale Law School's devoted alumni community through volunteering and leadership, attending events, becoming a part of a regional association and more.
The Courtyard
---
The Courtyard, Yale Law School's online community, launched in September 2019. Named for a favorite gathering place, the tool aims to replicate online the personal connections made in the heart of the Law School.
Alumni News and Events
Monday, October 24, 2022
---
News
After a three-year hiatus, more than 1,000 Yale Law School alumni and guests gathered in New Haven on October 21–23 for engaging panel discussions and joyous class reunion events during Alumni Weekend 2022.
Thursday, November 03, 2022
---
Tuesday, November 01, 2022
---
Tuesday, October 25, 2022
---
Monday, February 27, 2023
---
Nathan Baker Clinical Professor of Law J. L. Pottenger Jr. '75 speaks at the groundbreaking for the redevelopment of Parkside Village, an affordable housing complex in Branford, Connecticut in November 2022.
Tuesday, January 24, 2023
---
Professor Guido Calabresi at a celebration of his 75th birthday in 2007.
Tuesday, January 10, 2023
---
Erin Drake '20 is a Liman Fellow at the Women's National Basketball Players Association.
Friday, January 6, 2023
---
Lani Guinier '74 died on January 7, 2022.
Wednesday, November 30, 2022
---
Event
(All day)
Yale Law School

Event
(All day)
Yale Law School