Life at Yale Law School
---
Incoming students have a picnic in the Baker Hall courtyard during orientation.
A Yale Law School student at commencement with his family.
A small class meets in Baker Hall at the Law School.
Class is held outside during a beautiful day in the courtyard.
Students have some winter fun in New Haven.
Graduate Programs students gather for a fall outing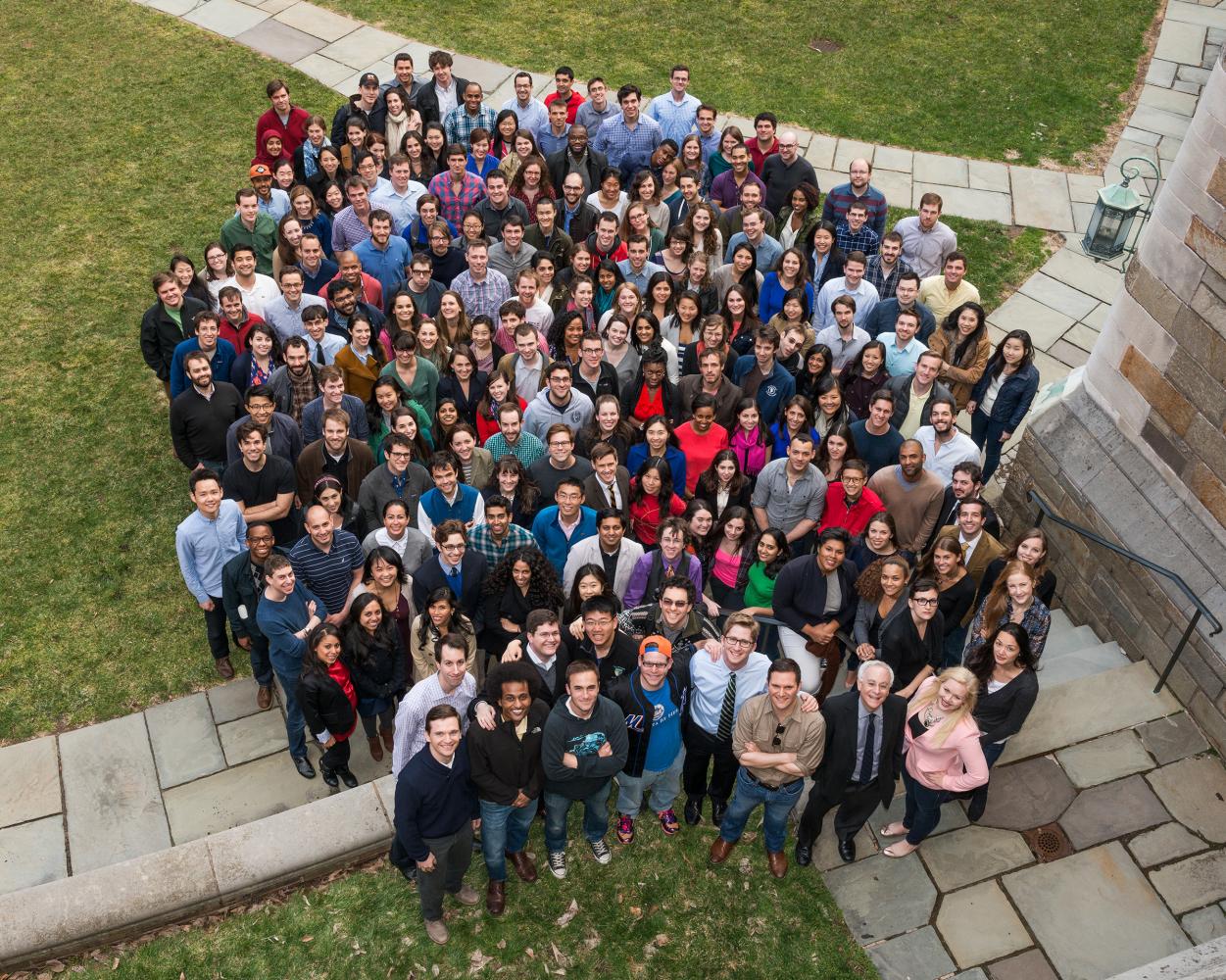 A class of students pose for a picture outside.
Fitness class
YELA hike
Students meet in the dining hall to study over a meal.
Enjoying the weather with friends in the courtyard
JSD retreat
"
1L year is really hard.…You're just grinding all the time. And when you come out the other end, you realize that you've got skills to make changes in the world. And that feeling is so cool."
---
Rebecca Wexler
Class of 2016