Wednesday, May 31, 2023
---
51 Students and Graduates Receive Public Interest Fellowships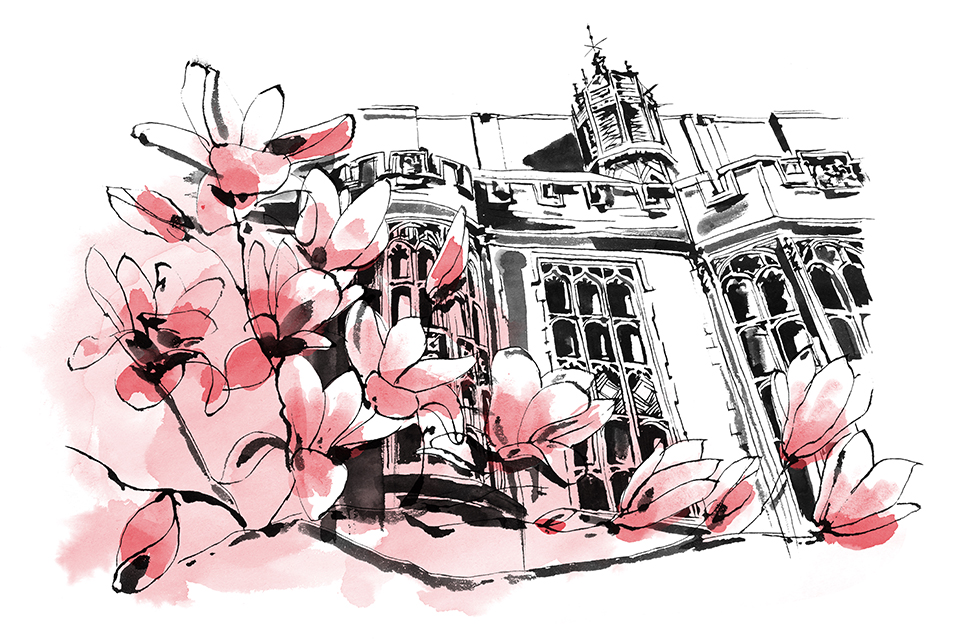 Yale Law School announced that 51 public interest postgraduate fellowships were awarded for 2023–2024 and 2023–2025.
Of this number, 35 fellowships were awarded directly by the Law School, while 16 were awarded by external fellowship programs.
The postgraduate fellowships offered by the Law School and some outside organizations are an essential step in lighting up a career path for work in public interest law. They provide support for one or two years of work in the public interest, jumpstarting the careers of Yale Law School graduates while serving the legal needs of underserved members of society.
The Law School funds significantly more postgraduate fellowships per student than any other law school in the country — an average of 34 per year. Nearly $2 million in annual fellowship funding benefits both students and the organizations they serve.
Fellowships through Yale Law School programs include the Arthur Liman Public Interest Fellowship, the Gruber Fellowship in Global Justice and Women's Rights, the Heyman Federal Public Service Fellowship, the Robert L. Bernstein Fellowship in International Human Rights, the Robina Foundation Human Rights Fellowship, the David Nierenberg '78 International Refugee Assistance Project Fellowship, the YLS Permanent Court of Arbitration Fellowship, the YLS Public Interest Fellowship, and the Yale Law Journal Fellowship.
Fellowship programs funded by outside organizations include one Cohen Milstein Sellers & Toll Fellowship, four Equal Justice Works Fellowships, two Justice Catalyst Fellowships, one Herbert and Nell Singer Fellowship, one Knight First Amendment Fellowship, six Skadden Fellowships, and one Social Justice Legal Foundation Fellowship.
This year's recipients will be working at organizations that include the MacArthur Justice Center, U.S. Department of Commerce, Unemployed Workers United, the European Court of Human Rights, and Gender Equity Law Center, among many others.
Fellowship recipients will undertake work serving communities throughout the country, in states including California, Maine, Illinois, Georgia, and New York, and internationally, in Kenya, Korea, France, Germany, and elsewhere.
The full list of recipients follows.
---
Fellowships Sponsored by Yale Law School
Arthur Liman Public Interest Fellowship
Russell Bogue '23
Yael Caplan '23
Elizabeth Clarke '23
Wynne Graham '22
Zoe Li '23
Juan Luna León '23
Katie Roop '23
Rachel Talamo '23
Gruber Fellowship in Global Justice and Women's Rights
Isabelle Barnard '23
Alaa Haj Yahia '23 LLM
Jessica Quinter '23
Rachael Stryer '22
Heyman Federal Public Service Fellowship
Rekha Kennedy '23
Zac Krislov '23
Edgar Melgar '21
Joel Michaels '23
Eleanor Runde '23
Aaron Troncoso '23
Robert L. Bernstein Fellowship in International Human Rights
Kyra Blas '23
Dianne Lake '21
Porter Nenon '23
Carrie O'Connor '19
Robina Foundation Human Rights Fellowship
Simon Engler '23
Raaya Gomez '22 llm
Millie Mutsios Ramsay '22 LLM
The David Nierenberg '78 International Refugee Assistance Project Fellowship
Tom and Andi Bernstein Fellowship for Public Service
YLS Permanent Court of Arbitration Fellowship
YLS Public Interest Fellowship
Julian Bava '23
Colin Burke '23
Jaster Francis '23
Yale Law Journal Fellowship
Psalm Brown '23 (Shirley Adelson Siegel Fellow)
Susannah Howe '23 (Justine Wise Polier Fellow)
Jishian Ravinthiran '21 (Jane Matilda Bolin Fellow)
Yale Law School and Natural Resources Defense Council Fellowship (Jointly Funded)
---
Non-Yale Law School Funded Fellowships
Cohen Milstein Sellers & Toll Fellowship
Equal Justice Works Fellowship
Nketiah Berko '23
Natalie Smith '23
Calleigh Higgins '23
Leah Levinger '23
Justice Catalyst Fellowship
Aaron Bryce Lee '23
Natalie Cauley '21
Herbert and Nell Singer Fellowship
Knight First Amendment Fellowship
Skadden Fellowship
Rubin Danberg Biggs '23
Raymond Fang '23
Liz Jacob '23
Michelle Fraling '23
Lily Novak '23
Heather Zimmerman '23
Social Justice Legal Foundation Fellowship
Reported as of May 31, 2023