Tuesday, April 13, 2021
---
Katherine Fang '22 Receives 2021 Soros Fellowship for New Americans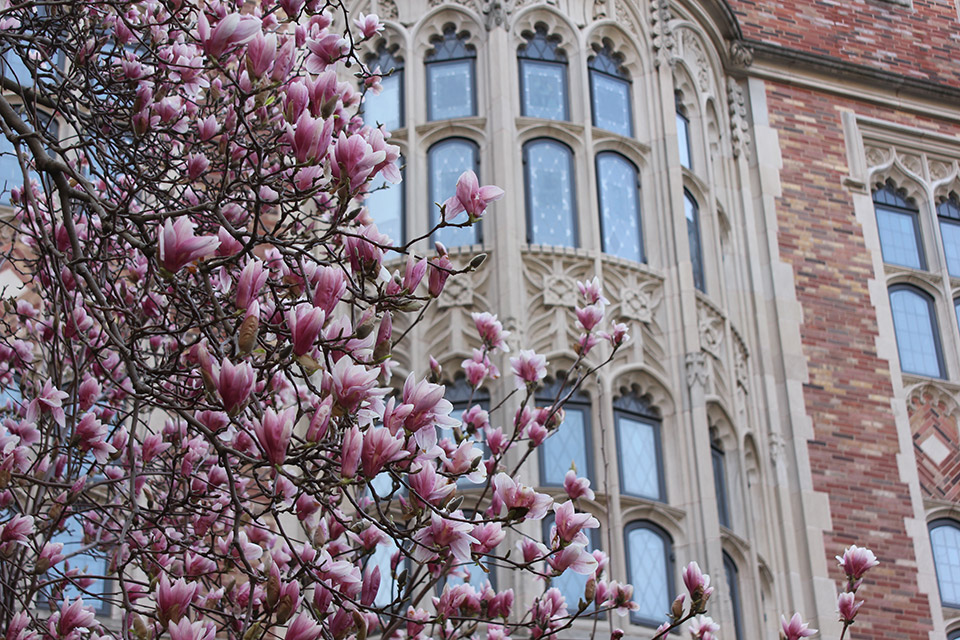 Katherine Fang '22 has received a 2021 Paul & Daisy Soros Fellowship for New Americans, a merit-based program specifically for immigrants and the children of immigrants in the United States.
The 30 recipients of the Soros Fellowship this year were selected from a record-breaking pool of 2,445 applicants. Recipients are chosen based on their potential to significantly contribute to the United States and are awarded funding, which can be as much as $90,000, for graduate schooling.
"I wanted a course of study that gives me time to think deliberately about what it means for government to include every citizen," said Fang, who is a joint J.D./Ph.D. candidate at Yale Law School and the Yale School of Management. "Rigorous training in statistics and economics will allow me to test the impact of particular policies and law school is teaching me how to effectively push for transformation where gaps remain."
According to the program, the 2021 Soros Fellows include the U.S.-born children of two immigrants, individuals born abroad who graduated from both high school and college in the United States, naturalized citizens, green card holders, and Deferred Action for Childhood Arrivals (DACA) recipients. Fang was born in Houston, Texas and was raised by both parents and grandparents who are from China.
"The Paul & Daisy Soros Fellows demonstrate the immense contributions that immigrants of all backgrounds make to the United States," said Craig Harwood, director of the Soros Fellows program. "Each 2021 [Soros] Fellow is a reminder of what is best about this country. Their stories and work fill me with a deep sense of hope for our nation's future."
"Even as we face down long fractures in our body politic, I believe the American tradition of robust civic participation is a blessing," Fang said. "My parents did not grow up under a system of popular sovereignty, and neither did anyone else in my extended family. I seek to engage with questions of government and political participation, as did countless other new Americans in the past who have challenged our government to be more responsive to underrepresented communities."
Founded by Hungarian immigrants, Daisy M. Soros and her late husband Paul Soros (1926–2013), the program honors continuing generations of immigrant contributions to the United States.
Yale Law School 2021 Soros Fellow Bio:
Katherine Fang
Fellowship awarded to support work towards a J.D./Ph.D. at Yale Law School and Yale School of Management.
Katherine Fang was born in Houston, Texas, where she was raised by parents and grandparents from China. Because of her family's background, Fang has long been dedicated to understanding issues of citizenship and political participation.
After graduating with a degree in global affairs and modern Middle East studies from Yale College, Fang spent a year teaching English and working on refugee policy at the United Nations Development Program's Middle East Regional Office in Amman, Jordan, as a Fulbright Scholar. She has also served as a speechwriter at the International Organization for Migration headquarters in Geneva, Switzerland. Before entering law school, Fang was an economics research associate at Harvard Business School, where she investigated issues of gender equity in the labor market. Since then, she has been interested in using quantitative methods to describe and address social issues.
As a joint J.D./Ph.D. candidate at Yale Law School and Yale School of Management, Fang has pursued projects focused on access to public benefits and criminal justice reform. She co-runs the Capital Assistance Project, which pairs law student interns with legal aid organizations seeking to overturn the death penalty. Fang is also a research assistant at The Center for Law, Brain, & Behavior, where she aids retired federal Judge Nancy Gertner '71 in ongoing academic projects and in developing a training program to encourage federal judges to integrate scientific evidence on addiction and mental health into sentencing decisions. In addition, she collaborates with California Supreme Court Justice Goodwin Liu '98 on the Portrait Project 2.0, an empirical study into Asian American representation in law and politics. A former Kerry Initiative Fellow, she also supported Secretary John Kerry in researching and organizing conferences on pressing international challenges. Recently, Fang interned at the Georgia Justice Project in Atlanta, where she worked on an initiative to ensure COVID-19 relief checks remained in the hands of incarcerated individuals. Through the Paul & Daisy Soros Fellowship, she plans to continue studying how to build a more responsive, inclusive government.