Friday, October 1, 2021
---
LEAP Hosts Talk with Peter Godfrey-Smith on Animal Consciousness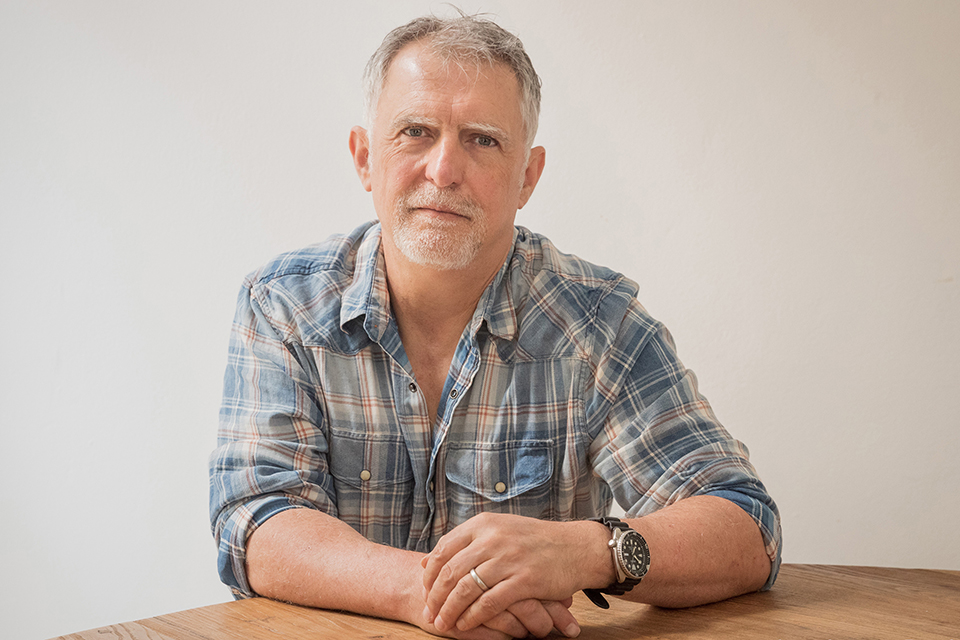 Peter Godfrey-Smith spoke as part of the 2021–22 LEAP Speaker Series. Photo by Daniel Boud
On September 16, 2021, the Law, Ethics & Animals Program (LEAP) at Yale Law School hosted Dr. Peter Godfrey-Smith, a professor in the School of History and Philosophy of Science at the University of Sydney, for a discussion on his latest book Metazoa: Animal Life and the Birth of the Mind. 
The event — co-sponsored by the Yale Sustainable Food Program, the Yale Animal Law Society, and the Yale Environmental Law Association — was a part of the 2021–22 LEAP Speaker Series. LEAP Student Fellow and Ph.D. candidate Lindsay Stern, author of The Study of Animal Languages and co-founder of LEAP's podcast When We Talk About Animals, moderated the talk. 
In his 2016 best-seller Other Minds: The Octopus, the Sea, and the Deep Origins of Consciousness, Godfrey-Smith, who is an experienced scuba diver in addition to a distinguished philosopher, explored the mysteries surrounding the life and lineage of the octopus and what the extraordinary intelligence of cephalopods reveals about the evolution of minds. In Metazoa, Godfrey-Smith expands his inquiry into the nature and origins of consciousness by tracing the evolutionary paths of many more animals, ranging from soft corals to banded shrimps to birds.
During the discussion, Godfrey-Smith explained the main arguments from Metazoa, summarizing scientific efforts to understand the consciousness of animals and the philosophical implications of such research. Years of rigorous study have produced considerable amounts of evidence for the notion that many animals are conscious entities, Godfrey-Smith said He added that numerous pressing ethical questions regarding how humans should treat animals stem from the notion that a substantial number of wild creatures face subjective experiences. 
At the end of his lecture, Godfrey-Smith stressed the need to revise prevailing understandings of animal consciousness. Too many people assume that certain wild animals either do or do not have the ability to undergo subjective experiences, reducing ethical questions to flawed dichotomies. In Godfrey-Smith's opinion, since different animals possess varying degrees of consciousness, scholars should reconsider how they debate the humane treatment of wild creatures. 
"We're going to have to revise the way we ask the question and what kind of features we're looking for," he said. "It's no longer going to be a simple in-or-out question when we think about the question of experience in various invertebrate animals."
Founded in 2019, the Law, Ethics & Animals Program at Yale Law School is a multidisciplinary program dedicated to developing strategies to address industrialized animal cruelty and its impacts on the living world, and to drawing attention to the deep questions of conscience and law raised by humanity's treatment of animals.