Monday, March 18, 2019
---
Professor Justin Driver to Join Yale Law School Faculty
Dean Heather K. Gerken has announced the appointment of Justin Driver to the Yale Law School faculty. He will join as Professor of Law effective July 1, 2019.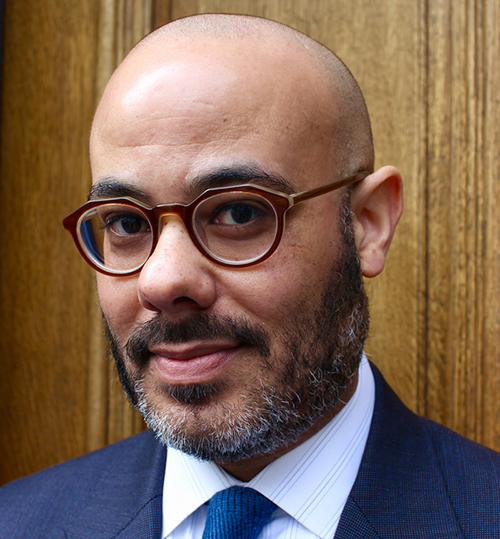 Driver is the Harry N. Wyatt Professor of Law at the University of Chicago Law School. A graduate of Brown, Oxford (where he was a Marshall Scholar), and Harvard Law School (where he was an editor of the Harvard Law Review), Driver clerked for Judge Merrick B. Garland, Justice Stephen Breyer, and Justice Sandra Day O'Connor.
"Professor Driver is a leading scholar, an engaging colleague, and an excellent teacher," said Heather K. Gerken, Dean and Sol & Lillian Goldman Professor of Law at Yale Law School. "We could not be more delighted that he will be joining us in the fall."  
Driver teaches and writes in the area of constitutional law and is the author of The Schoolhouse Gate: Public Education, the Supreme Court, and the Battle for the American Mind, which was published in September 2018.
His recent scholarship includes "The Keyes of Constitutional Law," 106 California Law Review 1931 (2018); "Constitutional Outliers," 81 University of Chicago Law Review 929 (2014); and "Reactionary Rhetoric and Liberal Legal Academia," 123 Yale Law Journal 2616 (2014).
A recipient of the American Society for Legal History's William Nelson Cromwell Article Prize, Driver has a distinguished publication record in the nation's leading law reviews. He has also written extensively for lay audiences, including pieces in Slate, The Atlantic, The New York Times, The Washington Post, and The New Republic, where he was a contributing editor. A member of the American Law Institute and of the American Constitution Society's Academic Advisory Board, Driver is also an editor of the Supreme Court Review.