National Security in a Turbulent World
Saturday, October 22, 2016 at 9:00AM - 9:00AM
Levinson Auditorium, Yale Law School
Open To The Public
---
Description
Moderator: Oona A. Hathaway '97, Gerard C. and Bernice Latrobe Smith Professor of International Law, Yale Law School
Panelists:
Rosa Brooks '96, Professor of Law and Associate Dean for Graduate Programs, Georgetown University Law Center
Rosa Brooks teaches courses on international law, national security, constitutional law, and other subjects. She also writes a weekly column for Foreign Policy, and serves as a Senior Fellow at New America.
From 2009-2011, Brooks served as Counselor to Under Secretary of Defense for Policy Michele Flournoy. During her time at the Defense Department, Brooks also founded the Office for Rule of Law and International Humanitarian Policy, and also led a major overhaul of the Defense Department's strategic communication and information operations efforts. In July 2011, she received the Secretary of Defense Medal for Outstanding Public Service.
Brooks received her A.B. from Harvard in 1991 (history and literature), followed by a master's degree from Oxford in 1993 (social anthropology) and a law degree from Yale in 1996.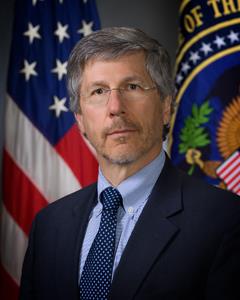 Robert S. Litt '75, General Counsel, Office of the Director of National Intelligence 
Robert S. Litt was confirmed by the Senate to serve as the second General Counsel of the Office of the Director of National Intelligence on June 25, 2009.
Before joining the ODNI, Mr. Litt was a partner with the law firm of Arnold and Porter, LLP.  He served as a member of the governing body of the American Bar Association's Criminal Justice Section and a member of the Advisory Committee to the Standing Committee on Law and National Security.  From 1994 to 1999, Mr. Litt worked at the Department of Justice where he served as Deputy Assistant Attorney General in the Criminal Division and then as the Principal Associate Deputy Attorney General. 
Mr. Litt started his legal career as a clerk for Judge Edward Weinfeld of the Southern District of New York and Justice Potter Stewart of the U.S. Supreme Court.  From 1978 to 1984, he was an Assistant U.S. Attorney for the Southern District of New York.  He also spent one year as a special advisor to the Assistant Secretary of State for European and Canadian Affairs.  Mr. Litt holds a B.A. from Harvard College and an M.A. and J.D. from Yale University.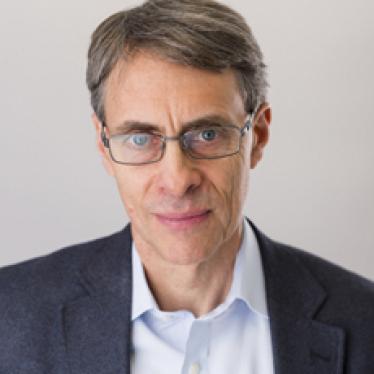 Ken Roth '80, Executive Director, Human Rights Watch
Kenneth Roth is the executive director of Human Rights Watch, one of the world's leading international human rights organizations, which operates in more than 90 countries.
Prior to joining Human Rights Watch in 1987, Roth served as a federal prosecutor in New York and for the Iran-Contra investigation in Washington, DC. A graduate of Yale Law School and Brown University, Roth has conducted numerous human rights investigations and missions around the world.
He has written extensively on a wide range of human rights abuses, devoting special attention to issues of international justice, counterterrorism, the foreign policies of the major powers, and the work of the United Nations.
Sponsoring Organization(s)
---