From the Courtroom to the Boardroom
---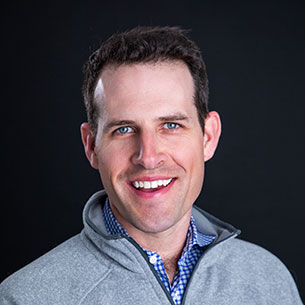 Bryan Leach graduated from Yale Law School with a degree in hand, and a plan to "punch my ticket as a lawyer," but later his career took a different turn. 
Leach's journey out of law school, like many others, included clerking at the Second Circuit and at the U.S. Supreme Court, joining a prestigious law firm, and becoming partner after a few years. As he tried cases all over the world and began building a practice in international arbitration, he was faced with a realization. He didn't want to be a lawyer anymore. None of those achievements made him happy. So, he quit.
With no business experience, rejections from multiple Silicon Valley venture firms, Leach rolled up his sleeves and successfully secured funding from 51 angel investors to start his own tech company. Ibotta, founded in 2012, was created to provide shoppers with cash back on their everyday purchases. The company's app has been downloaded more than 40 million times and the company has paid more than $1 billion in cash back — a "mission I feel much more connected with than I felt about my law practice," said Leach. 
Leach is a frequent commentator on mobile payments, mobile commerce, loyalty and rewards, and the financial technology sector. He has been recognized as a Top 10 CEO in the United States (small/medium size businesses) by Glassdoor.com, CEO of the Year by ColoradoBiz magazine, and EY Entrepreneur of the Year for the Rocky Mountain Region. Leach can add climbing to the summit of Colorado's 58 tallest mountains, each more than 14,000 feet in elevation, to his list of accomplishments.
Leach attributes his success in business in part to the skills he learned and honed during his time in New Haven.
"The skills I learned at YLS and while practicing law proved surprisingly valuable in the business world. At YLS, I learned how to quickly absorb, synthesize, and deploy large amounts of information about new, often technical, subject matter," said Leach. "I also learned how to tell persuasive stories, both in writing and verbally. As a trial lawyer, I told stories to juries and judges. As an entrepreneur, I told stories to prospective investors, employees, and clients about what the future of an industry would hold. But at the end of the day, it was sales either way, and I learned how to persuade people more effectively at YLS."
If hindsight is really 20/20, Leach would tell his former law school self to "Take a deep breath, my gunner friend — it's a long game. The brass rings you are fighting for — the clerkship, the spot on the law journal, the Hs — won't matter nearly as much as you think they will. You will get every opportunity you ever wanted in the law and then decide you don't want to practice law after all, so just enjoy being in New Haven, being young and healthy, being around incredible colleagues from all walks of life, and let life unfold. When the time is right, trust yourself to pursue an audacious dream or goal, and trust your training. You have the chance to take these risks when others don't because you've had the privilege of attending YLS. So, take the risk! Get off the beaten path. Create a new path for yourself where you can rise or fall on your own merits. Find work that has a mission that compels you and has constant moral relevance to you. Create the world you want to inhabit and give back to others as much as you can along the way."
October 2021