Remaking the Future of Cars
---
Kevin Czinger '82 B.A, '87 J.D. is on a mission: the company he founded, Divergent 3D, combines visionary design and software with 3D metal printing. And he believes this revolutionary new model for sustainable auto manufacturing can transform the industry.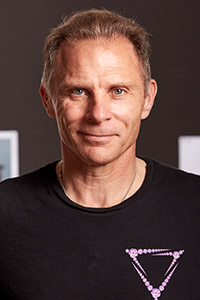 The best demonstration of Czinger's new technology is the Blade, the world's first 3D-printed supercar, which goes from zero to sixty in 2.5 seconds. Czinger's career journey, while similarly high-performing, has taken a winding pathway: federal prosecutor, executive at Goldman Sachs, entrepreneur-in-residence at a venture capital firm, co-founder of an electric car and battery manufacturing company. Reflecting on the future of cars, his company, and the many roads he has traveled, Czinger describes how his Law School education prepared him to take on new challenges, and offers advice to graduates as they embark on their own adventures. The Yale Law Report spoke to Czinger in 2018 about his passion and entrepreneurial career path.
How did you become passionate about cars?
I grew up with two older brothers who were car mechanics, builders, and racers. I started working on cars and motorcycles as their "assistant" at a very early age. I loved imagining and drawing vehicles—air, land, sea, and space—and building them. I also loved nature and during the 1970s was taught that we are stewards of our planet.
These early, underlying passions motivate my work at Divergent. 
What was your time at Yale Law School like and how did it shape your future career path and spark your interest in entrepreneurship?
I was not focused on a particular career path when I came to the Law School. I came to Yale College as a recruited football player who was the youngest of five and the first to attend college. I was successful in football in college and absolutely loved learning. By happenstance, I met Guido Calabresi '58 and he described Yale Law School as "America's École normale supérieure." That sold me. 
When I first arrived, I was idealistic and working-class conscious. I wanted to fight for justice in the world. In my second year, I thought about returning to Cleveland, where I had grown up, and over time trying to become a prosecutor with the thought of entering politics through the traditional public service pathway. Then I met my wife of thirty years, Katrin, in my third year of law school and worked as a summer associate at Goldman Sachs (strategic M&A advisory) before my judicial clerkship started. Those two events changed my trajectory. Katrin was from Berlin and influenced me to think more internationally, and I started to read the business section of the newspaper. Yale Law School gave me the opportunity to explore ideas and opportunities, and leave with the endorsement of having spent time at a very elite institution. It instilled the confidence in me that I could learn anything if I applied discipline and willpower—and that it is cool to try to do good in the world.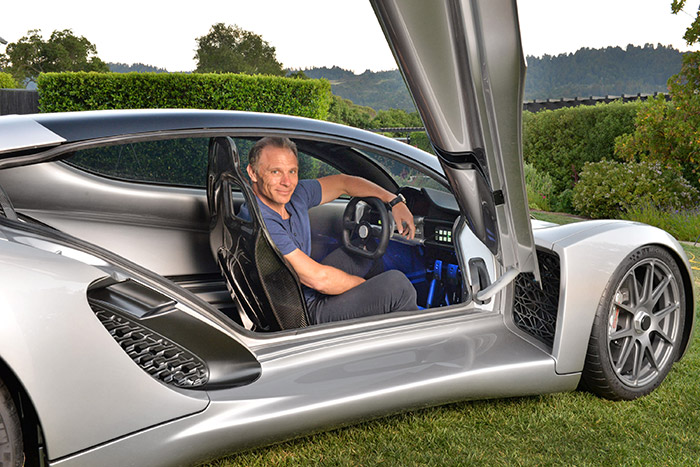 Tell me about Blade (pictured above). What is the future of the car?
We've had a revolution in software—with a small team and objective-oriented software, we can code anything. Now we will have a hardware revolution that combines our ability to use software for generative design with the ability to express that design in the real world of atoms by printing it. Our planet will not survive without this revolution in manufacturing as our current vehicle manufacturing system is economically and environmentally broken.
Electric vehicles are a good example. We think that we can build a large, heavy vehicle that requires large amounts of energy to operate and have it be green because it is electric and there is no tailpipe! That is crazy. The two are fundamentally, mutually exclusive.
As the developing world increases its demand for vehicles, we are about to lock ourselves into infrastructure that will compound environmental damage at a level that is unimaginable. It took us 115 years to build two billion vehicles. In the next thirty-five years or so we will build four billion more vehicles (six billion when looked at from a mass equivalent) with all of the associated damage-compounding infrastructure and fuel use (gas and/or electricity). We need a way to manufacture that is much more capital, material, and energy efficient than in the past one hundred years. We need safe, lightweight vehicles that use less fuel (gas and/or electricity).
The good news is that the technology is available. However, you need to have a full stack software-hardware system (incorporating 3D metal printing) and a killer app to implement it. We think we have both at Divergent. I was initially the lead inventor and sole employee of Divergent, but we now have a team of about one hundred software
and hardware engineers and scientists who are making things happen. We are up to 150+ patents issued or filed, have raised around $140 million, and are working with some of the world's leading auto and technology companies to implement our manufacturing system.
What is your advice to new graduates as they think about what they want to do?
Life is long, so don't worry about missing out on something. With discipline and willpower, you can learn anything at any stage in life. If you really believe in something, keep yourself in the game with patience, persistence, and adapting to opportunities (rather than forcing something to happen) — and you'll achieve some wins sooner or later. But the most important thing is to avoid behaviors and risks that take you completely out of the game.
Updated September 2021