Introducing Baker Hall
---
The inscription just inside the main entrance to the Tsai Lobby honors the landmark gift by Christina and Robert C. Baker, which helped launch the $60 million campaign for the acquisition and renovation of Baker Hall, a 1998 building originally used for temporary undergraduate occupancy. The naming of the building honors the Baker family's many ties to Yale Law School and the donors' "unique opportunity to truly give back" to the School. Posing by the inscription is Halbert Bai '20, a Public Health student and resident of Baker Hall.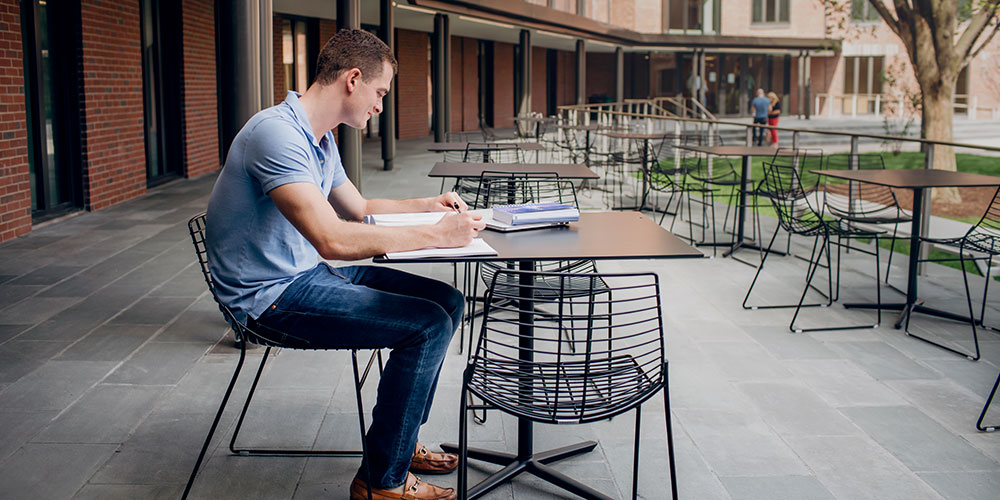 J.D./M.B.A. student Rob Newell '20 takes advantage of mild early autumn weather for a study session in the courtyard. "Space was always at a premium in Sterling Law Building," he reports. "My reasons for moving into Baker Hall were the convenience and comfort, the upgraded systems, and a big expansion in the amount of shared areas."
The Paul Tsai Lecture Theater on the ground floor, Baker Hall's largest teaching space, is "the very model of modern classroom" according to Professor David Schleicher. "It's a dream classroom, airy and light, with technology well integrated. Stadium-style seating, and the particular shape of the room, makes it easier to choose students individually for Socratic-style dialogue."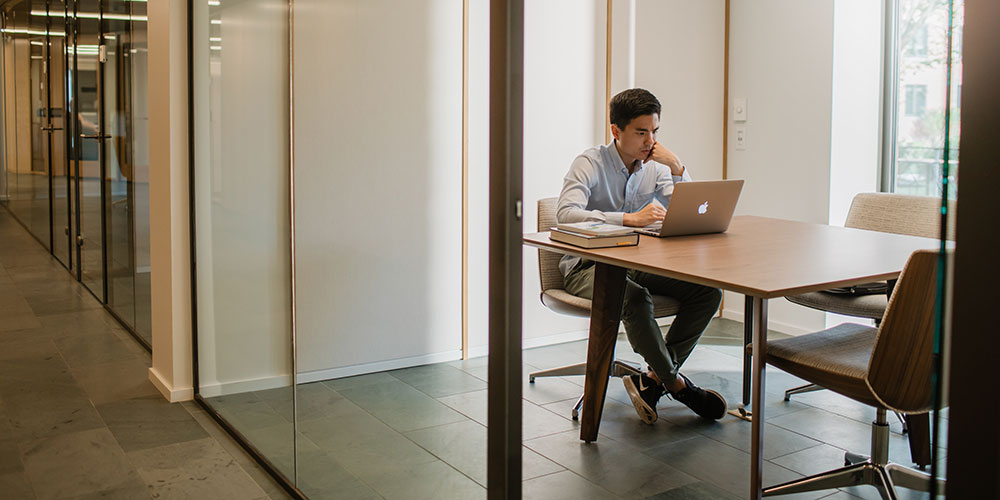 Along with lecture and seminar space and common rooms for socializing, Baker Hall accommodates private study. Here, Ted Gkoo '20 has Room 127 all to himself.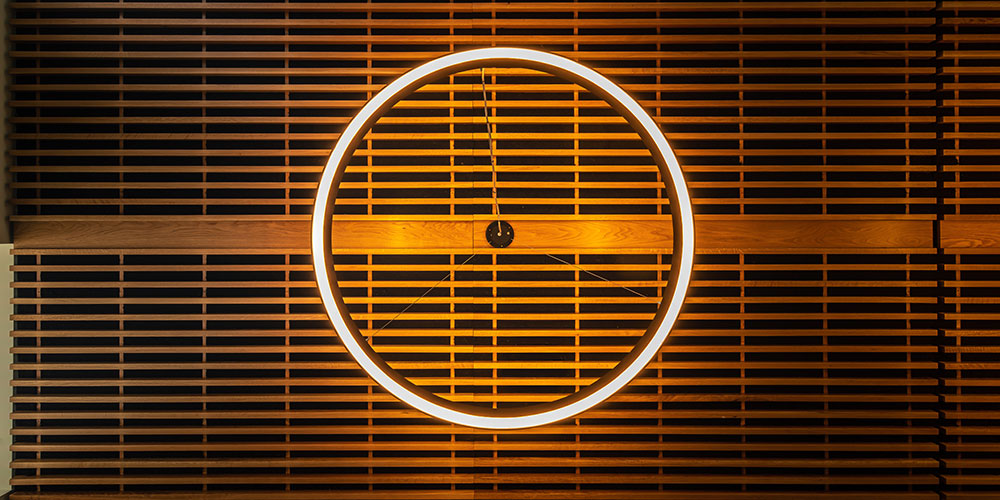 The round shape for ceiling lights, here in the Hurst Student Center in Baker Hall, provides a unifying design motif throughout the building's ground floor.
The Hurst Student Center includes this comfortable, roomy lounge and activity area at the west end of the ground floor, with tall floor-to-ceiling windows that open onto the courtyard. First-year law students Josh Guerra '21, Rhea Christmas '21, and Manny Rutinel '21 are shown in a break between classes.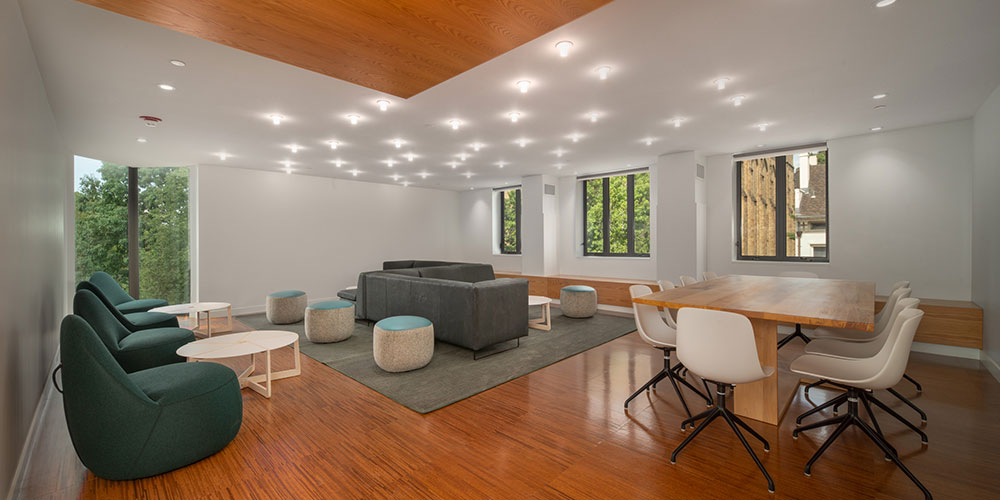 Evans Lounge, third floor, accommodates casual gatherings for residents and their guests. Both residential floors offer common areas of various size.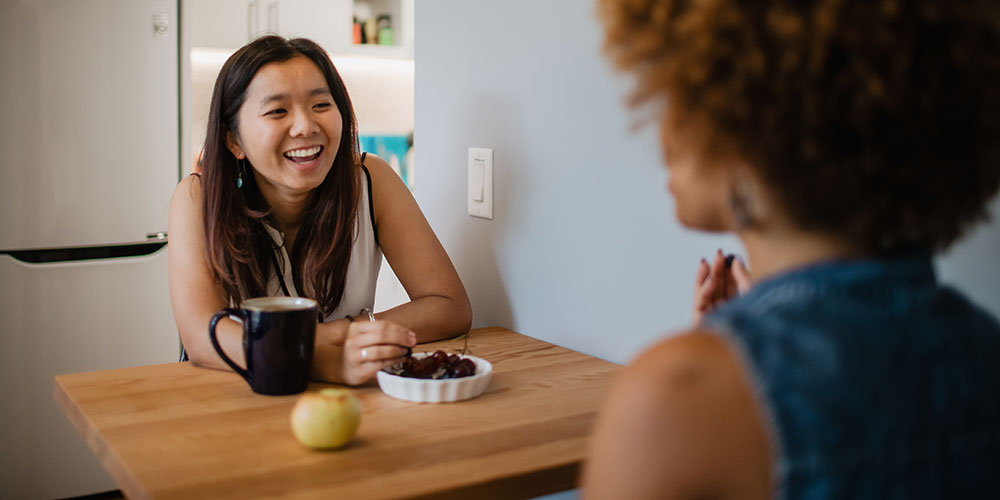 "Apartment-style living is especially important to me," says Styna Tao '19, shown in the suite she shares on Baker Hall's third floor. "I was drawn in particular to having a kitchen, and I doubt I'd have moved here if the building only included dorm rooms."