Wednesday, March 4, 2020
---
Alfred Brownell Joins Schell Center as Spring 2020 Visiting Fellow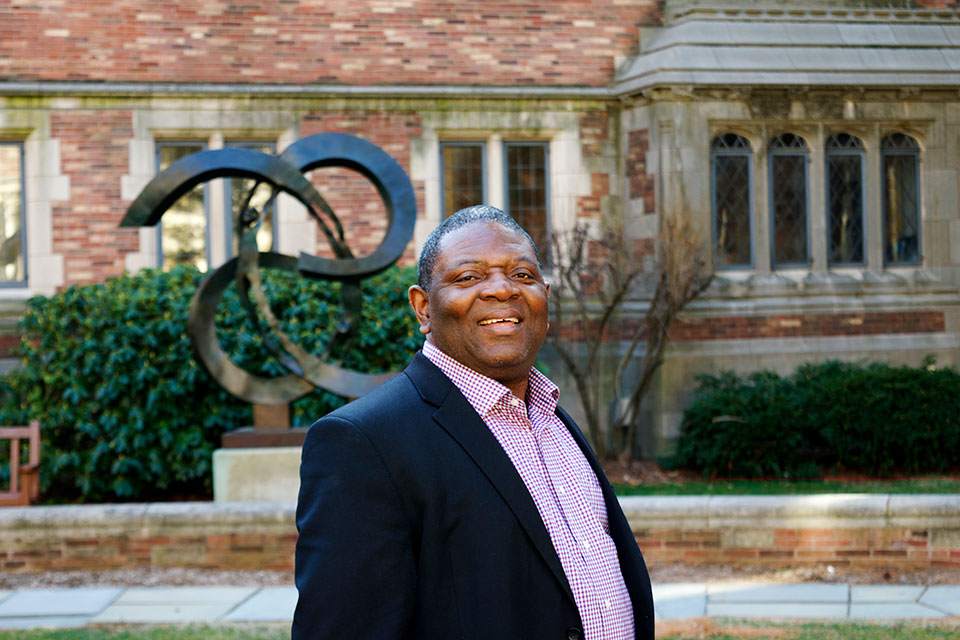 Alfred Brownell, an internationally recognized environmental activist and lawyer from Liberia, joins the Schell Center as a Tom & Andi Bernstein Visiting Human Rights Fellow for 2020–21.
For more than two decades, Brownell has advocated tirelessly to protect the environment in West Africa and to empower Liberians victimized by resource exploitation. He established the legal non-governmental organization Green Advocates to achieve these aims, and has led the organization in fighting land grabs, pollution, unjust labor practices, and the commodification and exploitation of indigenous land.
With Green Advocates, Brownell pioneered a framework for environmental law within Liberia's legal system. His efforts have led to significant successes, including the temporary protection of six million acres of forest from development by palm oil companies. They also put Brownell and his family at risk; in 2016, following repeated death threats, Brownell was forced to flee Liberia and is living with his family in the United States in temporary exile.
Brownell spent 2017–2019 teaching at Northeastern University School of Law as an Associate Research Professor and Distinguished Scholar in Residence. In 2019, he won the distinguished Goldman Environmental Prize. Considered the "green Nobel," the prize honors the achievements and leadership of grassroots environmental activists.
"Alfred exemplifies human rights principles in action," said Hope Metcalf, Executive Director of the Schell Center. "We are honored to have him."