Tuesday, October 25, 2022
---
Alumni Tackle Health Law Issues Facing Society Today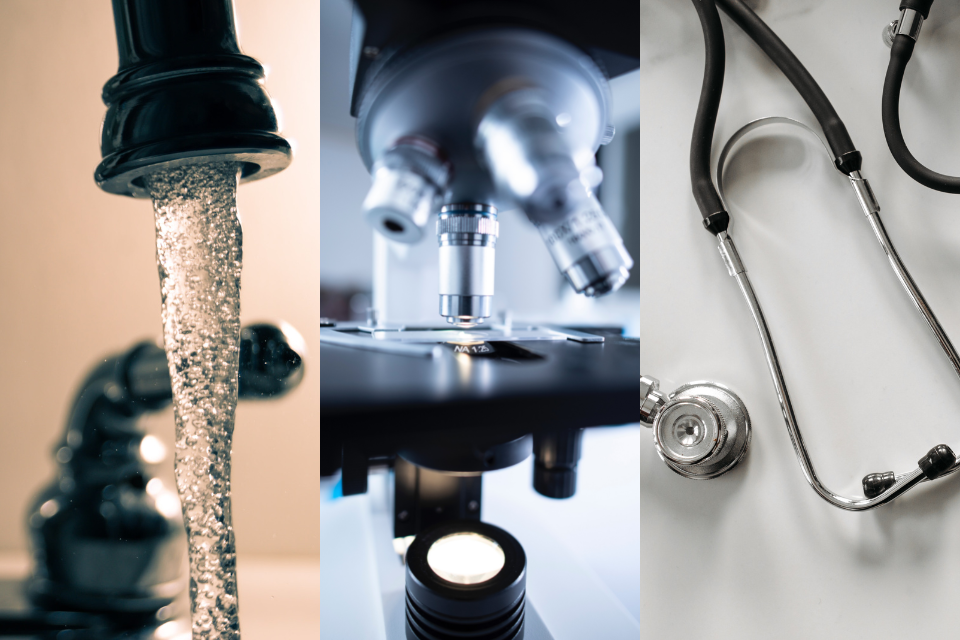 "If you have your health, you have everything," the old adage goes. Sometimes, a family member's or individual's illness or injury underscores this point on a personal level. At other times, a large-scale crisis such as the global COVID-19 pandemic drives home the interconnectedness of our health response and outcomes on a community level. 
Yale Law School alumni work on the front lines of an array of health law issues facing the country and the world today, from advising medical and clinical research entities to evaluating health care costs, quality, and access. Through litigation, they help clients navigate issues impacting their lives and the lives of others in cases involving the nation's opioid crisis, reproductive justice, the right to clean air and water, and more.
Among the many Yale Law graduates working in various aspects of health law, three alumni discuss their efforts below, their greatest challenges, and their hopes for the future.
Kristina Baehr '08
Kristina Baehr '08 is a national trial lawyer who represents sick people against the companies that made them sick. She founded Just Well Law to help clients recover financially so that they can rebuild their health and their lives. 
Before Just Well Law, Baehr worked at a national trial firm, where she represented plaintiffs in high-stakes cases including Trilogy against SAP, the Medical University of South Carolina against AstraZeneca, Ericsson against Samsung, and TiVo against Comcast. She also previously served as an Assistant U.S. Attorney, representing the United States in civil actions including catastrophic personal injury.
While a student at Yale Law School, Baehr co-founded the Domestic Violence clinic. After she graduated, she served as a clerk for former Judge Nancy Gertner '71 in the U.S. District Court for the District of Massachusetts. She has helped people living with HIV/AIDS in Uganda find financial freedom and helped the Ministry of Justice of Liberia launch a sex crimes prosecution unit with the Carter Center. She is also a graduate of Princeton University.
David Peloquin '11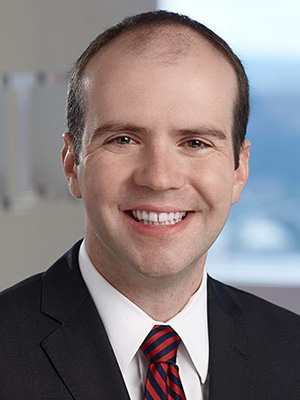 David Peloquin '11 is a partner in Ropes and Gray's health care group and advises clients on a wide range of legal and regulatory issues in the area of clinical research and related activities. Peloquin counsels academic medical centers, life sciences companies, information technology companies and other clients that sponsor, support, and conduct research.  
With the onset of COVID-19, Peloquin helped clinical laboratories, universities. and diagnostic test developers navigate the regulatory implications of testing, assisted companies that were creating diagnostic tests for the very first time, and counseled employers in setting up back-to-work testing programs and, most recently, vaccination programs.
Peloquin speaks and writes frequently on issues in health care law and data privacy. As part of his pro bono practice, he advises the Multi-Regional Clinical Trials Center of Harvard and Brigham & Women's Hospital and leads the team that advises Vivli, a nonprofit organization that collects and shares participant-level anonymized data from clinical trials.
Megan Wulff '13
Megan Wulff '13 is the Director of Market Oversight and Monitoring at the Massachusetts Health Policy Commission (HPC), where she supervises the HPC's evaluation of the impact of significant provider transactions on health care costs, quality, and access for Massachusetts residents. 
During the COVID-19 pandemic, Wulff also led an HPC team supporting the efforts of the state's COVID-19 Command Center. She is an Adjunct Assistant Professor of Public Health and Community Medicine at Tufts University School of Medicine, where she has taught a field course on state health care policy since 2017. She was a Visiting Lecturer in Law at Yale Law School in fall 2015. 
Prior to the HPC, Wulff interned in the Health Care Division of the Massachusetts Attorney General's Office and worked as a research coordinator with Boston University's Chronic Traumatic Encephalopathy Center and Alzheimer's Disease Center. In addition to her law degree, Wulff holds an M.P.H. in Health Law, Bioethics, and Human Rights from Boston University, and a B.S. in Cognitive Neuroscience from Brown University.
---
Q: Which important health law issues are you working on now and how do you seek remedies or solutions through your work?
Kristina Baehr: As a survivor of toxic exposure myself, I built the personal injury firm I couldn't find for my own family. Our firm, Just Well Law, now focuses on water contamination and indoor air quality. One in three people globally do not have access to clean water, and one in three people is living or working in a building with toxic indoor air. 
Toxic exposure can cause chronic illness, and even death. And there are universal rules to which all must agree:
Clean water and clean air are basic human rights.
The government must provide clean drinking water. 
When the government itself poisons the water, the government must warn us. 
Landlords and builders must provide housing with clean air. 
And if there is a toxin that contaminates the air, landlords must identify and remediate it, not conceal it.
We live in a country where jurors and judges can enforce these rules. With their verdicts or judgments, they can hold the government, builders, or landlords accountable for violations and deter bad acts. And I believe that accountability equals deterrence. Our clients want to ensure that toxic exposure won't happen to the next family or the next kid.
David Peloquin: For the past two and a half years I have been assisting a number of entities with their response to the COVID-19 pandemic. In particular, I helped numerous clients establish large-scale COVID-19 testing programs, advising them on strategies for complying with the evolving regulatory requirements in this area and for partnering with other organizations in a manner that complies with applicable health care laws. As the pandemic moves to its next phase, I am currently assisting clients who are modifying COVID-19 diagnostic testing programs to focus on disease surveillance and tracking new variants of COVID-19 and other viral illnesses, such as monkeypox.
I also do a great deal of work in the area of clinical research, advising companies that manufacture drugs and medical devices on the legal and regulatory requirements pertaining to clinical trials of their products and counseling universities and academic medical centers that conduct such trials on their own legal and regulatory obligations. Given the increasing amounts of data collected in clinical research, I spend a great deal of time advising these clients on how emerging data privacy laws apply to their research activities. One challenge in this area is the increasing number of restrictions that data privacy laws, such as the European Union's General Data Protection Regulation, place on the cross-border transfer of personal data. Most clinical trials are multinational, meaning that the transfer of personal data across international borders is essential for the success of such trials. I've been working for nearly my entire career in helping clients to navigate the challenges of transferring data across national borders for research purposes, and I frequently publish and present on this topic to illustrate the burden that privacy laws increasingly place on clinical research and to suggest strategies to alleviate this burden.
Megan Wulff: Since I graduated in 2013, I have worked for the Massachusetts Health Policy Commission (HPC), an independent state agency charged with monitoring and helping to address health care spending growth in the Commonwealth. One of the HPC's primary responsibilities is to set the state's health care cost growth benchmark, tied to our long-term economic growth rate, and to monitor progress against this benchmark each year. The primary enforcement mechanism for the benchmark is our ability to require a Performance Improvement Plan (PIP) of any payer or provider whose individual cost growth is excessive or who threatens the ability of the state to meet the benchmark. This year, the HPC required its first PIP of the state's largest provider, Mass General Brigham. In response to HPC findings that prices were a significant driver of its historical cost growth, Mass General Brigham proposed a PIP focused in large part on addressing its high prices.
In addition to monitoring progress against the benchmark, the HPC is tasked with evaluating the impact of proposed provider market changes — mergers and acquisitions, contracting affiliations, joint ventures — on health care spending and market functioning, as well as on the quality of and access to care. As the Director of Market Oversight and Monitoring, I lead this work. It is not our job to approve or deny a proposed transaction, but rather to provide objective, data-driven analyses to inform other Massachusetts state agencies, stakeholders, and the public of a transaction's potential impacts. Our findings have served as evidence in state antitrust challenges of proposed hospital acquisitions, and have supported conditions of approval imposed by other agencies. In my time at the HPC, I have been impressed by the degree to which our shining a light on market changes has impacted the public conversation about such changes in our state.

Q: What have been the greatest challenges of your work in the last few years? The greatest rewards?
Kristina Baehr: Starting a law firm! I started with one paralegal in November 2021, thinking we would take a case or two. But then CNBC ran a story on my law firm and linked directly to my website. I got 1,000 inquiries in two weeks, and we suddenly had a bigger firm than we planned. One of those calls came from a woman in Hawaii, who told us she was poisoned and asked if we could help. I came to learn that the Navy had contaminated the water for 93,000 families — and then failed to warn them. I flew to Hawaii, offering to meet her and a few friends, held our first town hall, had my first TV interview. And the rest is history. We now represent more than 250 families who were poisoned, and our lawsuit made international headlines.
David Peloquin: The greatest challenge has been keeping up with the ever-evolving legal landscape for health care clients during the COVID-19 pandemic. The greatest reward, however, has been helping clients navigate the legal and regulatory complexities created by the pandemic so that they can develop diagnostic products, vaccines, and therapeutics for COVID-19 and other emerging diseases, such as monkeypox.
Megan Wulff: The greatest challenge and reward in my work over the last few years has been the opportunity to support the Commonwealth's pandemic response. COVID-19 impacted every facet of life, but nowhere was it more obvious than in health care. Beginning in 2020, I led an HPC team that served as an extension of the state's COVID hospital data collection infrastructure, processing, quality checking, and reaching out to hospitals about their daily COVID and capacity reporting. Our team's extensive knowledge of the provider market was a significant benefit in this effort. We produced analyses and reports for the administration and its COVID-19 Command Center, and the data we processed was one of many inputs into the Department of Public Health's COVID-19 Interactive Data Dashboard. It has been an honor to work alongside our public health colleagues, who under the Commonwealth's skillful leadership, organized a systematic, nimble, and compassionate response to this devastating disease.
 
Q: Looking ahead, what progress do you hope to see in your particular area of health law in the next 5–10 years?
Kristina Baehr: In September, we filed the first lawsuit against the United States for the families poisoned by the Navy at Red Hill in Hawaii. The Navy had enormous fuel leaks that contaminated the drinking water in May and November 2021. But instead of warning residents, the Navy held town halls and reassured them that the water was safe to drink. That was not true, and 6,000 people ended up in the emergency room. Then, the government failed to treat the people who were affected, and they have been on a wild goose chase to find medical care. 
With this case, our clients are declaring: never again. Never again can the government poison the water and then let families drink it. And we hope that we will in fact deter the government from this conduct. The issue is not particularly new, but the case itself is historic. The government has caused toxic exposure before, of course, but we are aware of no other time where a federal agency was caught red-handed in the act of poisoning and then failing to warn. We hope that this case paves the way for many others across the country.
David Peloquin: I hope that the continued development of data privacy laws in both the United States and other jurisdictions can take into account the importance of using personal data for biomedical research purposes. At present, a lot of important biomedical research is being stymied by concerns over whether the research can be done in a manner that complies with increasingly stringent laws on data privacy. Safeguarding personal data is of course an important topic, but privacy laws should be tailored to provide a pathway for biomedical research that can serve the public good.
Megan Wulff: Boston is a state-of-the-art health care hub, but patients who visit the gleaming halls of its premier academic medical centers are often faced with very high commercial prices — as much as three times the corresponding Medicare price. The HPC's recent 2022 Health Care Cost Trends Report highlighted growing health care affordability issues for patients in the Commonwealth, and emphasized that prices continue to be the primary driver of health care spending growth in the state. With health care delivery increasingly concentrated in the largest systems, competition and past market initiatives have failed to meaningfully constrain the growth in provider prices. Affordability is a critical component of health care access. We cannot ensure access to care without successfully tackling these rising costs. 
In the Cost Trends Report, the HPC recommended that the Legislature act to limit price growth for the highest-priced providers in the state, particularly for those services and provider types for which competition is not likely to meaningfully constrain prices. This would reduce the considerable variation in provider prices and allow lower-priced providers — including many community hospitals that care for vulnerable populations and serve large proportions of publicly insured patients — to increase their prices within the bounds of the state's health care cost growth benchmark. Whatever solution the Commonwealth chooses, something needs to be done to address the high and rising costs of health care for our residents.