Monday, June 5, 2017
---
Breakfast on Health Reform, Law and Policy under the Trump Administration
On June 1, 2017, the Solomon Center for Health Law and Policy at Yale Law School hosted a Boston-Area Alumni Breakfast on "Health Reform, Law and Policy under the Trump Administration" at the office of Ropes & Gray. The panel was moderated by Prof. Abbe R. Gluck '00, Faculty Director of the Solomon Center.  Panelists included William Baer, Former Acting Associate Attorney General and Former Assistant Attorney General for the Antitrust Division, US Department of Justice; Roberta Herman, Executive Director of the Massachusetts Group Insurance Commission; and Peter Leibold '88, Chief Advocacy Officer for Ascension Health.  Please find full panelist biographies below.
The Solomon Center Boston Alumni Executive Committee led in planning this breakfast discussion. This Committee includes: Mark Barnes '84, Mary Beckman '93, Troy Brennan '84, Brent Henry '73, Wendy Warring '83, and Stephen Weiner '68.
William J. Baer
Bill served as the Assistant Attorney General for the Antitrust Division from January 2013 until April 2016, when President Obama appointed him Acting Associate Attorney General, the third most senior position at the Department of Justice. He held that job until January 2017. Prior to that, Bill was a partner and head of the Antitrust Practice Group at Arnold & Porter LLP in Washington, DC, with extensive experience in both criminal and civil antitrust investigations. From April 1995 until October 1999, Bill was the Director of the Bureau of Competition at the Federal Trade Commission (FTC). Bill received his J.D. from Stanford Law School in 1975, serving as an editor of Stanford's Law Review. He received his B.A. from Lawrence University in 1972 where he graduated Cum Laude and Phi Beta Kappa.
Roberta Herman
Roberta Herman is the Executive Director of the Group Insurance Commission, the agency that administers health insurance and other benefits to over 436,000 of the Commonwealth's employees, retirees and dependents, as well as participating authorities and municipalities. Dr. Herman has more than 30 years of healthcare experience from a variety of perspectives, including as an internist and former Chief of Internal Medicine at Harvard Community Health Plan. Prior to joining the GIC, Dr. Herman was a Director in the Health Care Practice at Navigant Consulting.  Before Navigant, Dr. Herman served as Harvard Pilgrim Health Care's (HPHC's) Chief Medical Officer under Governor Charlie Baker, and subsequently, as the health plan's Chief Operating Officer. Dr. Herman is originally from Montreal, Canada.  She obtained her Bachelor's Degree, Magna Cum Laude from Brandeis University and completed her medical training at McGill University and the Royal Victoria Hospital. She currently serves as a Board Trustee at the Joslin Diabetes Center, an instructor at Harvard Medical School and guest lecturer at the Harvard School of Public Health.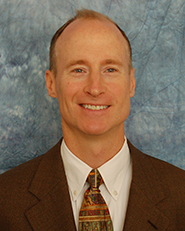 Peter M. Leibold
Peter M. Leibold is the Chief Advocacy Officer for Ascension. In this role, Leibold works closely with executive leadership, advocacy and government affairs leaders across the Health Ministries of Ascension. Prior to joining Ascension, Leibold served for fifteen years as the Executive Vice President and Chief Executive Officer of the American Health Lawyers Association (AHLA), the largest association in the United States dedicated to educating and promoting collegiality among health lawyers. Prior to accepting his job at AHLA in 1999, Leibold served as General Counsel to the Catholic Health Association of the United States (CHA) from 1996-1999. He joined CHA after working at the law firm of Bryan Cave as counsel from 1995-1996. For six years prior to joining Bryan Cave, Leibold served in three different capacities for U.S. Sen. John C. Danforth, R-Mo.: from 1989-1992 as Sen. Danforth's counsel for judicial and health affairs; then as the senator's legislative director; and ultimately as his chief of staff. In 2004, Leibold served as Washington Deputy to then-Ambassador Danforth when he was the U.S. Ambassador to the United Nations. In 1988-1989, Leibold clerked for Judge Wilfred Feinberg of the United States Court of Appeals for the Second Circuit. Leibold is a graduate of Haverford College and Yale Law School.