Yale Law School's Abbe R. Gluck '00 has co-edited a new volume that examines the wide-ranging implications of the COVID-19 pandemic on the law of health care and beyond. Gluck, a preeminent scholar who has helped lead the nation's pandemic response, worked alongside I. Glenn Cohen, Katherine Kraschel, and Carmel Shachar on the volume, titled COVID-19 and the Law: Disruption, Impact and Legacy (Cambridge University Press, 2023).
Comprising research by more than four dozen individual contributors, the volume argues that the COVID-19 pandemic posed a "stress test" to public health systems worldwide and connects the legacy of the pandemic to the broader legal system. Contributors trace how those systems both succeeded and failed in the pandemic's wake. Each of the 25 chapters consider a distinct set of legal and policy changes that have emerged since 2020. They include matters of health equity and racial justice, the prison system, reproductive rights, administrative law, constitutional and election law, and federal benefits programs.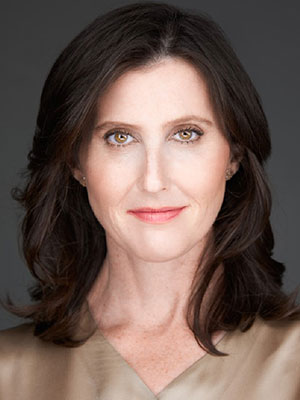 From 2020 to 2021, Gluck served in the Biden administration as Special Counsel to the President. In that capacity, Gluck was the lead lawyer for the White House COVID-19 Response, first for the Biden-Harris Transition and then in the White House as Special Counsel to the White House COVID-19 Response Team.
Yale Law School's Solomon Center for Health Law and Policy, where Gluck serves as founding Faculty Director, played a crucial role in making the volume possible. The Solomon Center has supported the work of many of the contributors, including Nina A. Kohn, currently the Solomon Center Distinguished Scholar in Elder Law; Joseph Fins, M.D., a leading medical ethicist and Visting Professor of Law who co-teaches Brain Injury and the Law and co-directs the Solomon Center's Brain Injury Project with Weill Cornell Medical College; and Laura Hoffman, formerly a Solomon Center Senior Research Fellow and now a professor at Cleveland State University College of Law. Kraschel, one of the book's co-editors, served as Executive Director of the Solomon Center from 2017 to 2023.
Yale Law School faculty members Clinical Professor of Law Marisol Orihuela '08 and Arthur Liman Professor of Law Judith Resnik collaborated on a chapter titled "Tolerating the Harms of Detention, With and Without COVID-19" with Jaimie Meyer, Associate Professor of Medicine and Public Health at Yale.
Contributors also include several Yale Law School alumni. Associate Professor of Law at Indiana University Bloomington's Maurer School of Law Andrew Hammond '14, Associate Professor of Law at Loyola Law School Ariel Jurow Kleiman '14, Deane F. Johnson Professor of Law at Stanford Law School Lisa Larrimore Ouellette '11, Leonard H. Childs Chair in Law at the University of Houston Law Center Jessica L. Roberts '06, and Associate Professor of Law at the University of Miami School of Law Gabriel Scheffler '14 all co-authored chapters, as did current third-year student Jacob Hutt '24.
Gluck is the Alfred M. Rankin Professor of Law and Faculty Director of the Solomon Center for Health Law and Policy at Yale Law School. She also serves as Professor of Internal Medicine (General Medicine) at Yale School of Medicine and as a Professor at Yale University's Institution for Social and Policy Studies. Her areas of expertise span state courts and federalism, Congress and the political process, civil procedure, and health law. In 2012, Gluck founded Yale Law School's Medical-Legal Partnership Program, a poverty legal services clinic that she still directs.
While a part of the Biden administration, Gluck simultaneously served in the White House Counsel's Office, where she was additionally responsible for litigation and policy relating to health care, the U.S. Department of Agriculture, and Veterans Affairs.