Thursday, May 19, 2022
---
Defending Free Speech at the ACLU: Vera Eidelman '15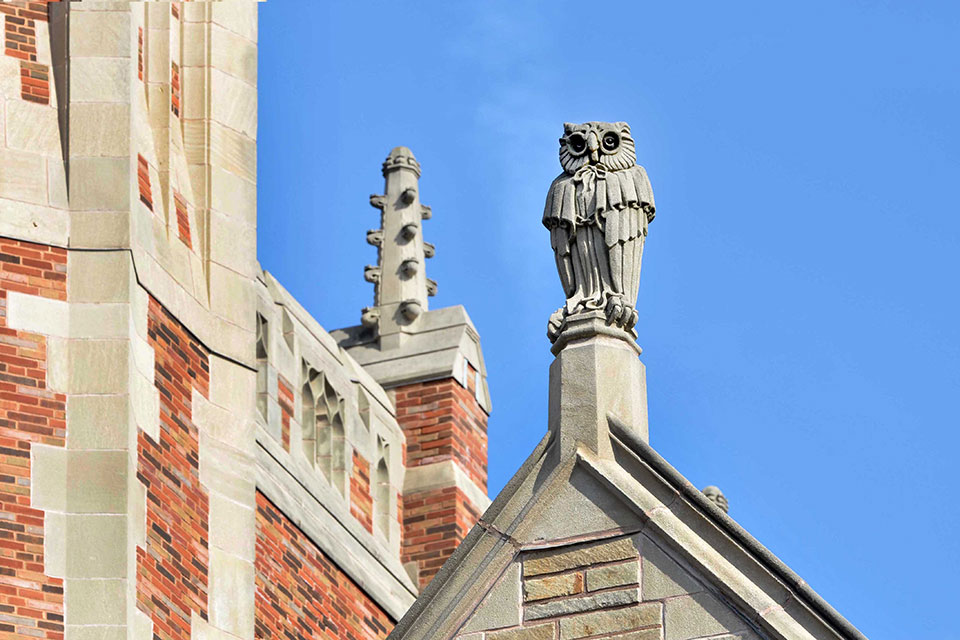 In the 13 years since the Media Freedom and Information Access (MFIA) Clinic's founding, clinic alumni have gone on to careers promoting a free press and expanding government transparency and accountability at a range of organizations across the country. In this profile, Vera Eidelman '15, staff attorney at the Speech, Privacy, and Technology Project at the American Civil Liberties Union (ACLU), describes her professional journey and litigation work. 
---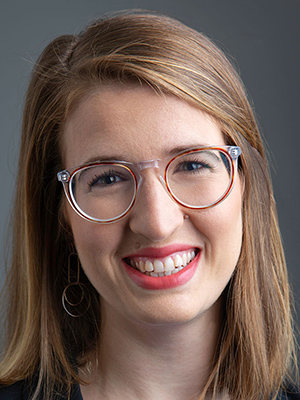 Vera Eidelman was introduced in high school to an ideal of democracy that does not assume any outcome for society but instead builds a system that enables change, mutual respect, and societal evolution. As editor of the school newspaper, she had the opportunity to work through what this should look like in practice, resolving issues around censorship and free speech. When she arrived at the Law School, these experiences drew her to the MFIA Clinic, its focus on defending rights and liberties, and its commitment to information access.
Over three semesters at the MFIA Clinic, Eidelman worked on Freedom of Information requests, thought through the privacy and speech implications of police-worn body cameras and, in her first ever oral argument in court, defended immigrant workers against a meritless defamation lawsuit.
"MFIA was my favorite part of law school and part of what made me confident that I wanted to be a lawyer," said Eidelman. "That was both because the substance of the work was very interesting to me, and because I got to apply it in ways that were practically so important."
During law school, Eidelman also interned at the Electronic Frontier Foundation. After graduating, she served as a law clerk to Judge Beth Labson Freeman of the U.S. District Court for the Northern District of California. Eidelman then joined the ACLU's Speech, Privacy and Technology project as a fellow, before transitioning into her current staff attorney position.
Eidelman's work at the Speech, Privacy, and Technology project encompasses First and Fourth Amendment issues, dealing with freedom of speech, association and inquiry as well as protecting the right to privacy. She has defended protestors' rights and addressed the freedom of expression online and young people's free speech rights, among other issues. Her work includes a range of activities, from litigating cases to writing amicus briefs to serving as a First Amendment expert for press inquiries.
In 2021, Eidelman was part of the team litigating Mahanoy Area School District v. B.L. at the U.S. Supreme Court. After punishing a student for a social media post made outside school, a Pennsylvania school claimed that schools have the same authority to punish students for what they say online and outside of school as they do to punish students for what they say in school. The ACLU team represented the student, successfully arguing that the extension of schools' powers to punish students for their speech off campus violated the First Amendment and had dangerous consequences for young people's freedom of speech.
In Sharpe v. Winterville Police Department, police officers barred a driver from recording and livestreaming their actions during a traffic stop, citing safety concerns. Eidelman authored the amicus brief from the ACLU that argued that the right to record police officers in public encompasses the right to livestream police officers. Additionally, the brief argued, the right to record stems from the right to livestream, because livestreaming is in effect a form of publication. To the extent that the right to record derives from the ability to ultimately speak about and publish information, the brief argued that livestreaming is clearly protected by the First Amendment.
Eidelman also provides day-to-day support for the ACLU's 52 affiliates around the country. In the summer of 2020, during the height of the Black Lives Matter protests following the murder of George Floyd, affiliates regularly filed lawsuits to challenge the use of excessive force, improper dispersal orders, and other violations of First and Fourth Amendment rights. Eidelman provided support and expertise on such cases, assisting them in responding to civil rights and civil liberties violations.
Through her career, Eidelman has been committed to ensuring that the First and Fourth Amendment rights remain protected, rather than eroded, as technology advances, and continually drawing on the education she received through her involvement with the clinic.
"I really don't think I'd have the job I have today without having been a student in MFIA," she said.
The Media Freedom and Information Access (MFIA) Clinic is dedicated to increasing government transparency, defending the essential work of news gatherers, and protecting freedom of expression through impact litigation, direct legal services, and policy work.