Thursday, October 25, 2018
---
Distinguished Diplomat Named Senior Fellow at Yale Law School's Paul Tsai China Center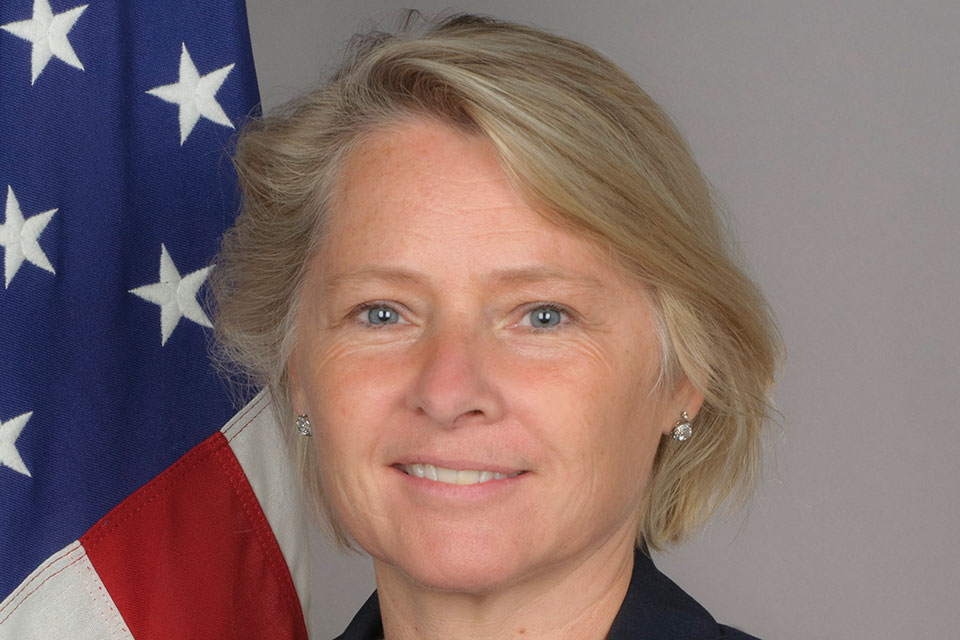 Yale Law School is pleased to announce that former Acting Assistant Secretary of State for East Asian and Pacific Affairs Susan A. Thornton is joining the Paul Tsai China Center as a Senior Fellow. Having recently retired from the State Department after a distinguished 28-year diplomatic career focusing primarily on East and Central Asia, Thornton is one of the most widely respected experts on China and U.S.-China relations in the United States.
"We are truly delighted to welcome the distinguished diplomat Susan Thornton to Yale Law School's Paul Tsai China Center," said Paul Gewirtz, the Potter Stewart Professor of Constitutional Law and the Director of the Paul Tsai China Center. "She will not only contribute immensely to our China Center but, even more importantly, from this new platform will continue to make her exceptionally valuable contributions to the U.S.-China relationship."
"This is a wonderful development for Yale Law School and its unique and invaluable Paul Tsai China Center," the Law School's Dean Heather Gerken said.
Susan Thornton said: "I am thrilled to join the esteemed and talented group of deep China policy thinkers at the Paul Tsai Center at Yale, especially at such a pivotal time in U.S.-China relations and for U.S. global leadership."
Susan Thornton was Acting Assistant Secretary for East Asian and Pacific Affairs at the Department of State during the first 18 months of the Trump administration. Prior to her departure, Thornton led East Asia policy-making amid crises with North Korea, escalating trade tensions with China, and a generally deteriorating environment in the United States for international economic and diplomatic engagement. She was the architect of the diplomatic pressure campaign on the North Korean regime, structured the administration's initial approach to China, and developed the administration's trademark Indo-Pacific Strategy.
In previous leadership roles in Washington, Thornton worked on China and Korea policy, including stabilizing relations with Taiwan, the U.S.-China Cyber Agreement, the Paris Climate Accord and led a successful negotiation in Pyongyang for monitoring of the Agreed Framework on denuclearization.
In her 18 years of overseas postings in Central Asia, Russia, the Caucasus and China, Thornton's leadership furthered U.S. interests and influence and maintained programs and mission morale in a host of difficult operating environments. Prior to joining the Foreign Service, she was among the first State Department Fascell Fellows and served from 1989–90 at the U.S. Consulate in Leningrad. She was also a researcher at the Foreign Policy Institute from 1987–91.
Thornton received her M.A. in International Relations and Soviet Studies from Johns Hopkins School of Advanced International Studies in 1991 and earned an M.S. in National Strategy and Resource Management at the National Defense University's Eisenhower School in 2010. Thornton received her B.A. from Bowdoin College in Economics and Russian in 1985, and taught in international secondary schools in Brussels, London, and Chile. She speaks Russian, Mandarin Chinese and French, is a member of numerous professional associations and is on the Board of Trustees for the Eurasia Foundation.