Friday, November 18, 2022
---
Entrepreneurship & Innovation Clinic Client Launches Artist-Led Venture Capital Fund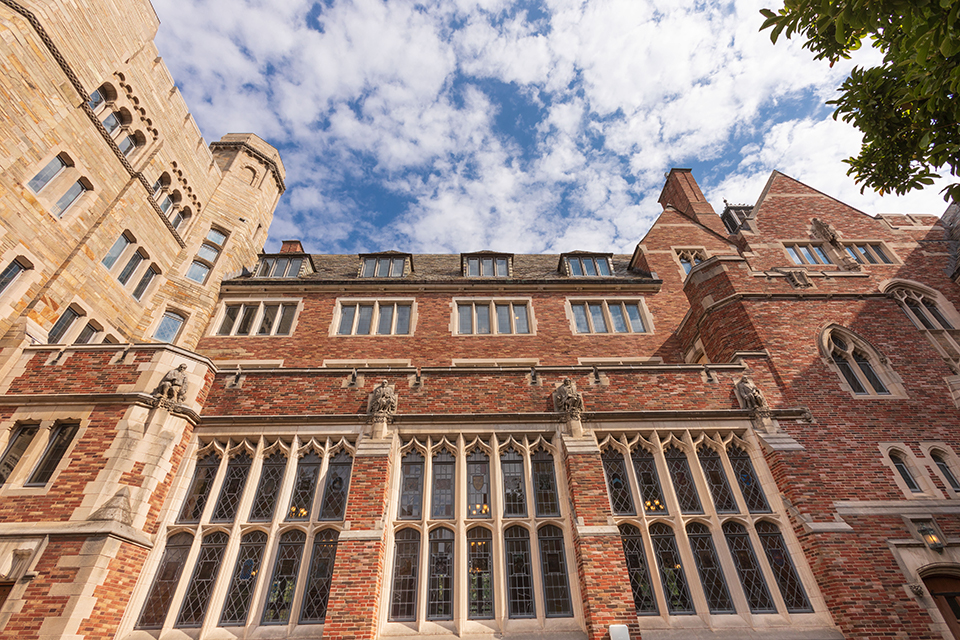 Entrepreneurship & Innovation Clinic client Midnight Oil Collective (MOC) has launched the first venture capital fund founded, owned, and managed entirely by artists. By creating a way for investors to invest directly in artists, the New Haven-based studio collective aims to put capital — and control — in artists' hands.
"MOC has the potential to become 'YCombinator for the Arts,'" clinic Director and Clinical Associate Professor of Law Sven Riethmueller said. "Their artist-centered business model is both equitable and scalable." By combining the principles of venture capital and cooperative economics, MOC aims to incentivize and empower artists, providing funding that allows them to maintain greater control over their work and a mechanism to accrue their share of the profits.
The MOC Spark Fund invests in on-stage and on-screen projects and in "disruptive" ventures like tech platforms that enable smart contracts and alternatives to recording studios. Applicants to the funding pipeline are selected through the collective's democratic validation process and led by its nine co-founders, a group of cross-disciplinary, professionally-trained artists who came together during the pandemic. The founders share a belief in the power of art and the conviction to democratize and equitize the industry. 
As MOC President and co-founder Frances Pollock YSM '25 puts it: "Liberated creators will liberate creation."
Cohorts of selected artists accepted into the first stage of the pipeline, incubation, receive a $2,000 pre-seed investment, financial education, and support to develop a business plan for their projects. The end goal of this stage is a "minimum viable product." Selected projects then move into the proof-of-concept stage to develop a production pathway. 
In this stage, a portfolio company is formed to house the artist's project. The Spark Fund invests in each portfolio company in exchange for 20% equity. The project creator(s) own the remaining 80%. At the proof-of-concept level, creators also receive MOC mentorship, access to MOC and Yale networks, and marketing, sales, and business education, with the end goal being a project proof-of-concept, or working prototype, and a budget that reserves a percentage for artist compensation.
During the proof-of-concept stage, the innovation of MOC's business model shines, according to Riethmueller. Artists can pay themselves a salary for their work and, once certain thresholds are met, receive participation in the carried interest, i.e. in the fund's return. In exchange, artists provide feedback to other Spark Fund projects. 
"It's truly a living study in cooperative economics: artists are financially incentivized and invested in each others' work and the success of the entire collective, while simultaneously building a collaborative, robust, and diverse artistic community," Pollock said.
The Spark Fund has already supported a number of projects at the proof-of-concept level. From 80 third cohort applications, the collective selected 10 projects, which entered the incubation stage on Oct. 12.
MOC is on a mission to change investor perceptions and prove that, like the tech and healthcare sectors, the arts can generate a substantial economic return that will benefit investors and artists alike. 
"Founders [of VC-backed companies] and artists both want the same things — to bring their creations to life in the world and to be able to generate a return," Pollock said. 
Using the same scaling models as tech founders, MOC has created a system in which investors can invest directly in artists. The majority of investor money goes to artists rather than to studios and producers. As a result, according to the collective, artists retain greater control over their work.
"For too long, producers, studios — everyone but the artists themselves — have been running the show and reaping the rewards," said Sola Fadiran DRA '22, another MOC co-founder. "MOC gives artists agency. They can now reimagine a career where they're the ones holding the reins." 
MOC also intends to disrupt and reconstruct the arts industry. At the core of its mission is a commitment to offer an alternative, more efficient, and equitable pathway to a diverse range of artists who lack access to funding and studio production opportunities. MOC maintains that with its reputation, industry connections, and expertise behind them, artists will have leverage with studios and production houses and the ability to negotiate favorable business terms. Ultimately, as cohorts progress through its pipeline, MOC believes it can actionably change an inequitable system, and perhaps even move the center of gravity. 
"Yale is the place to study if you want to be a professional artist," Pollock said. "We believe that New Haven has the potential to become the Silicon Valley for the arts. MOC can provide artists with funding, expertise, and a thriving artistic community. We hope to cultivate New Haven into a place where artists will want to stay and establish themselves."
MOC believes that by injecting creativity into economics, it has established a viable economic model for the arts and created a sustainable and collaborative community it hopes performers and artists will want to be a part of — one that will allow them to leave the "starving artist" trope behind once and for all. 
MOC has caught the attention of angel investors, arts-focused Funds of Funds, and the press. To date, MOC has participated in three business accelerators, including the Tsai CITY Accelerator and VC Lab. The collective is also partnering with Yale Ventures for the 2023 Yale Innovation Summit, and won the $25,000 Manolo Sanchez Prize. The collective is also active within Tsai CITY, a longtime MOC supporter. In October, two of MOC's co-founders were interviewed by Tsai CITY benefactors Joseph Tsai '90 and Clara Wu Tsai in a public conversation. This fall, MOC is running an intensive workshop series for artists at Tsai CITY entitled Recasting the Artist as Entrepreneur. 
The collective is also getting traction in the local and national press. The Yale Daily News and New Haven Independent covered its work in New Haven. And in May, Pollock and Emily Roller YC '07 were interviewed by the Dramatists Guild of America.
The Entrepreneurship & Innovation Clinic at Yale Law School is honored and proud to advise MOC, a group of true innovators and entrepreneurs, Riethmueller said.
"MOC's ground-breaking work embodies our core mission of supporting ventures that positively impact society and push the boundaries of innovation," he added. 
Since Fall 2021, the clinic, with the participation of seven Yale Law School students, has advised MOC on fund structure and governance, innovative fee structuring, corporate matters, and fund investments into artistic ventures and projects. 
"Navigating the legal intricacies of MOC's cooperative venture capital structure has been an exciting and invaluable learning experience that I'll carry with me as I begin practice as a corporate associate next year," Isabella Forero '23 said. "My three semesters with the clinic have emphasized the value of working with industry-shifting clients, like MOC, who challenge conceptions of how things can and should be done."
The Entrepreneurship & Innovation Clinic works closely with the entrepreneurial communities at Yale University, in greater New Haven and beyond. Clients of the clinic range from student- and faculty-led entrepreneurial ventures at Yale from all institutes, programs, centers, and schools, to for-profit and nonprofit entrepreneurs and their ventures that are part of the greater New Haven innovation ecosystem. Clients also include innovative start-ups and emerging growth companies from other entrepreneurial places on the East Coast and from around the globe.