Friday, June 14, 2019
---
Jean Koh Peters Receives Connecticut Bar Foundation Honor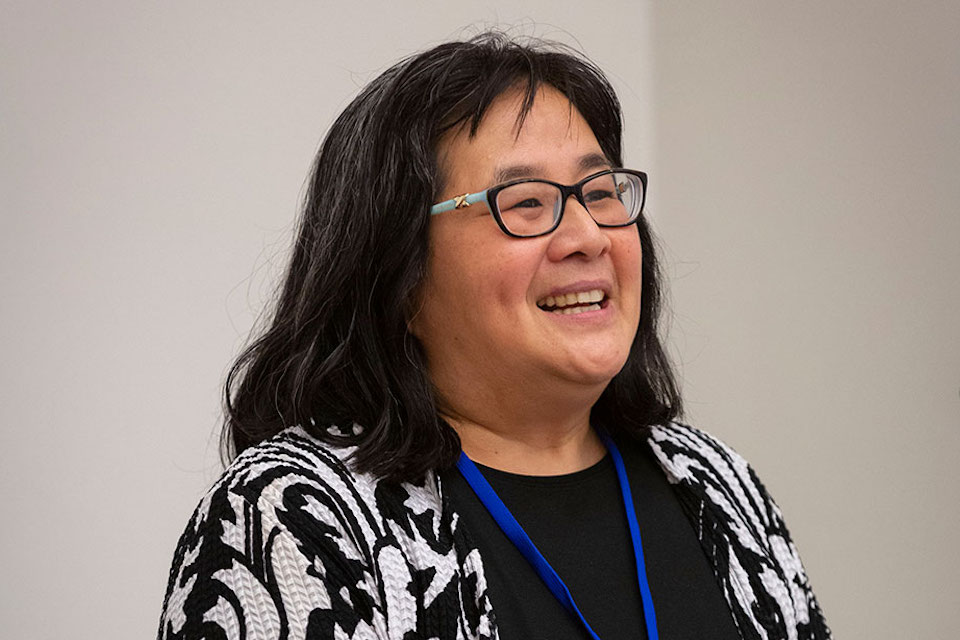 On the eve of her retirement, Jean Koh Peters was honored by the Connecticut Bar Foundation for her decades of work representing vulnerable clients.
The Legal Services Leadership Award honors a person or a group that has shown outstanding support of the foundation's program that funds legal services to Connecticut residents with low incomes, and the organizations that provide those services. Peters, the Sol Goldman Clinical Professor of Law, has focused her practice on children and refugees. She is an expert in child and family law as well as asylum law.
"I dedicate this award to my clients and students over the last 36 years, and to all legal services practitioners in Connecticut who rise every day to serve poor clients in our state," said Peters, who is retiring in July. "I am keenly aware of the dozens of my legal services colleagues who could rightly be receiving this award in my stead. My powers of expression cannot fully describe the support and respect I have for their ongoing work."
Sheila Hayre '02, a former student of Peters who spent a decade at New Haven Legal Assistance Association before teaching at Quinnipiac University School of Law, accepted the award on Peters's behalf in May. Also at the same event, Peters received citations from Secretary of the State Denise W. Merrill and Connecticut Attorney General William Tong.
A native of Connecticut, Peters has represented clients in the state since 1989, when she joined Yale Law School as an associate clinical professor and supervising attorney for The Jerome N. Frank Legal Services Organization. In her 30 years at the School, she has also supervised students representing asylum seekers in the Immigration Legal Services Clinic.