Thursday, August 19, 2021
---
Law Librarian's Book Is the Last Word on Quotations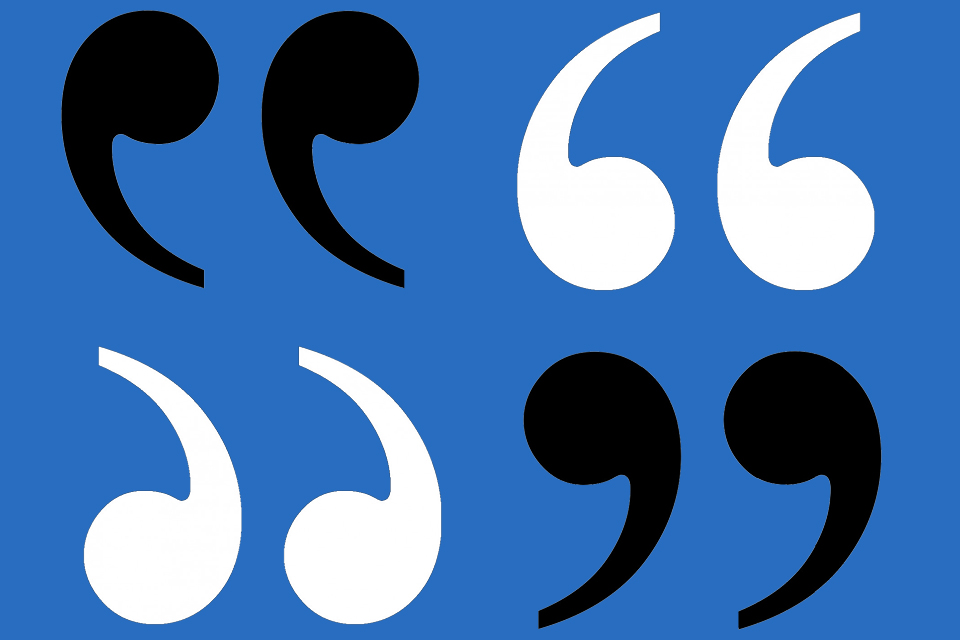 Fred R. Shapiro's monumental new collection of quotations is not exclusively about the law, but being edited by a law librarian certainly shaped how the 1,136-page book came together.
"My work at Yale Law School is very much reflected in this book," said Shapiro, editor of The New Yale Book of Quotations (Yale University Press) and Associate Director for Collections and Special Projects at the Lillian Goldman Law Library. "Lawyers use words to persuade, to justify, and to govern."
Shapiro edited the first edition of the book in 2006 with the ambitious dual goal of creating the most comprehensive compilation of its kind and using path-breaking research methods to find the true origins of these words. After its publication, as he writes in a new introduction, readers from around the world sent him suggestions for quotes to include in future editions. They also provided new information about the sources of many quotations in the book. 
Since the first book, Shapiro writes, improved research tools have made it possible to better determine the origin and frequency of quotations. For this new edition, Shapiro has updated many quotations from the original book with more accurate wording and attribution. Notably, the book reveals that women originated many familiar words that have instead been credited to prominent men. (He elaborates on one example that surprised him in an interview with Yale University.)
WATCH: Fred R. Shapiro of the Lillian Goldman Law Library discusses The New Yale Book of Quotations
Shapiro, who is also a Lecturer in Legal Research and a major contributor to the Oxford English Dictionary, revised and updated the book to include more than a thousand new quips, pithy remarks, and memorable lines. The new edition contains more than 13,000 quotations in all, arranged alphabetically by author and sourced from literature, history, popular culture, sports, digital culture, science, politics, the social sciences, and nearly all realms of human activity. That includes law.
"As part of my larger project of compiling the most remarkable quotations from all fields, I have paid particular attention to law, and I believe that The New Yale Book of Quotations includes in its pages the most thorough collection of famous legal quotations," said Shapiro, who previously edited The Oxford Dictionary of American Legal Quotations.
For The New Yale Book of Quotations, Shapiro added quotes by a host of contemporary figures including Beyoncé, Sandra Cisneros, James Comey, Drake, Louise Glück, LeBron James, Lady Gaga, Lin-Manuel Miranda, Barack Obama, John Oliver, Nancy Pelosi, Vladimir Putin, Bernie Sanders, Donald Trump, and David Foster Wallace. Also new to this edition are older quotations that have become relevant to the present day.
READ MORE: Q&A with Fred R. Shapiro
Describing in the book what makes a good quote, Shapiro gives an example from literature on a familiar theme. He writes: "The ideal quotation for inclusion should sparkle, like Anatole France's comment on the 'majestic equality of the law, which forbids the rich as well as the poor to sleep under the bridges, to beg in the streets, and to steal bread.'"
Parting Words
Shapiro shared two favorite law-related entries from The New Yale Book of Quotations.
"If you think that you can think about a thing inextricably attached to something else without thinking of the thing which it is attached to, then you have a legal mind."
— Thomas Reed Powell
[To William E. Gladstone, who asked what the usefulness of electricity was:] "Why, sir, there is every probability that you will soon be able to tax it!"
— Michael Faraday